Onana quits Cameroon after World Cup suspension drama
John Skilbeck
Stats Perform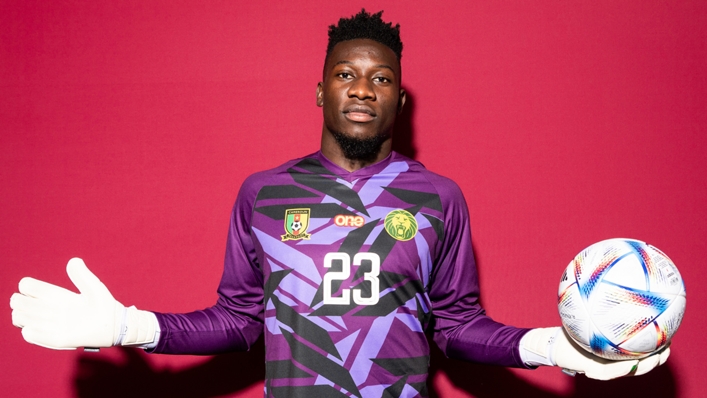 Cameroon goalkeeper Andre Onana has retired from international football at the age of 26 after being suspended by team management at the World Cup.
The Inter player was ousted from the Indomitable Lions squad during the tournament in Qatar for undisclosed disciplinary reasons.
At the time, Onana denied acting against the team's interests after reports of a disagreement with coach Rigobert Song, and said his punishment was hard to understand.
Now he has elected to quit Cameroon duty completely.
Onana wrote in a Twitter post that he had fulfilled his "great dream" of playing for his country.
In the message, he spoke of "endless hours of training, endless trips and a lot of perseverance".
"But every story, however beautiful it may be, has its end," he added. "And my story with the Cameroonian national team has come to an end.
"Players come and go, names are fleeting, but Cameroon comes before any person or player. Cameroon remains eternal and so does my love for the national team and for our people who have always supported us no matter how difficult the moment was."
It was November 28 when he was suspended from the national team, and Onana has decided to focus on club matters for now. Given his young age, a future U-turn would be no great surprise.
Onana's message contained no clear dissent towards those he felt did him a disservice at Qatar 2022, and he insisted he remained loyal to his home country.
"My feeling will never change," Onana said. "My Cameroonian heart will continue to beat and wherever I go I will always fight to lift the flag of Cameroon as high as possible. I will continue to support as a fan, just as the more than 27 million Cameroonians do at every match.
"I can only thank all those who trusted me and believed that I could add and contribute to this team."
Tags