On The Spot with Saul Niguez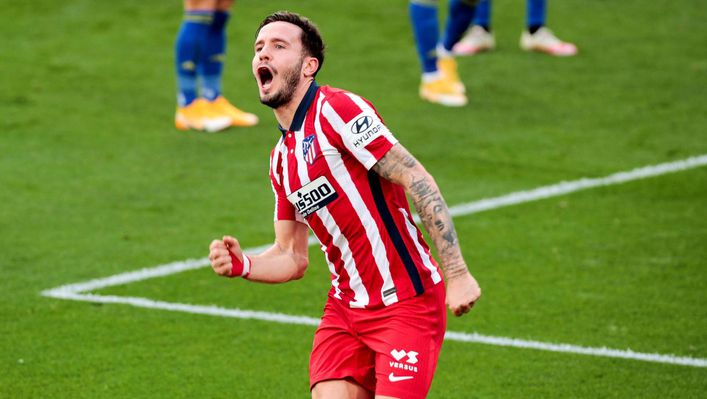 However the LaLiga table eventually ends up looking come the end of this crazy campaign, it will have been an impressive season for Atletico Madrid.
Atleti remain firmly locked in a three-way title race with Real Madrid and Barcelona, having won plaudits from across the footballing world for their displays this term.
LaLiga ambassador Saul Niguez, speaking at an event for LiveScore, revealed all in a Q&A about the run-in, youngsters to look out for and the future of former team-mate Thomas Partey at Arsenal.
Read on to find out what 26-year-old Saul, who has established himself as one of Diego Simeone's key men, had to say.
Atletico have been particularly impressive in defence this season. What has made the team so hard to score against?
Well, I think it is very complicated. We are very good at tactical work and the whole team works together.
I think that is what makes the difference because maybe you can have a very good individual and tactical work, well executed, but if during the game there are one or two that don't pressure or don't run the same, or do it badly, they leave spaces in other parts of the field where you can be damaged.
We work as one and know the importance of working as a collective and not the individual. Putting the team above the individual is something that is not done at every club.
Do you think Atletico are being given the respect they deserve after such a successful season in the league so far?
Honestly, I would say no because right now we are first and everything we hear is negative, even though there are only seven games left of the season.
This year we've had coronavirus, injuries, sanctions — so it has been a year where everything has happened to us. But the teamwork, from those who play the most and those who play less, has been very good.
I don't think we receive all the respect we should because at the beginning of the season we all would have signed being in this position with seven games left.
I understand we are less further away with the points difference now, obviously, but we are still first and the power is in our hands to win.
Did you believe Real Madrid and Barcelona would come back so strongly in the LaLiga title race?
Of course! In the end, Real Madrid and Barcelona will always be there.
In seasons you always have bad moments, they had them at the beginning and we are doing worse now and have lost the points difference we had built. But in the end, the sensations and feeling good again will happen.
Even in moments of doubt, our team is growing and that is always good. They have gone through that rough patch and as I mentioned before, they are perfect, and we are first, but everything is bad. Therefore, as I said before, I don't think we receive the respect we deserve.
What would winning the title this season mean to both you personally and Atletico as a club?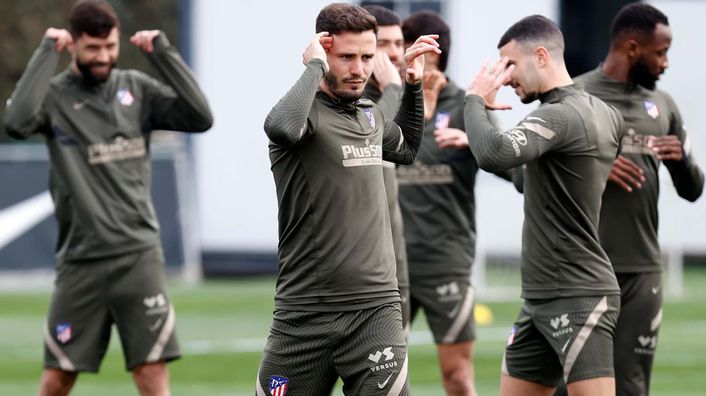 It would be a great reward for the team's good work. Extremely good, because this season has been very complicated since pre-season.
We only had three days of pre-season because when we started in Los Angeles at San Rafael there were some coronavirus cases, which meant isolation again. We went back home for two weeks and later started working individually.
Because of this we have not been able to prepare correctly for pre-season and later we have had coronavirus cases throughout the whole year. In the team, there are only three people that have not gone through it — Koke, Victor and me.
There are many that have had it more than once. Add in some injuries, sanctions to important players like [Kieran] Trippier and players with family problems because of coronavirus as it affects everyone.
Even with that, we are fighting for the title — leaders as it stands — and with the team more united than ever.
Atletico have a history of producing great footballers for the future. Are there any youngsters we should keep an eye on?
There are many who have had to go out on loan with whom I personally have a very good relationship because I like to be close to the young players.
Like Victor [Mollejo], who is on loan right now in Mallorca and had to leave to be able to play. A that age, the most important thing is to play.
Then Roro [Rodrigo Riquelme], who has been a special case and wanted to go to another country, another league, another language, and get out of his comfort zone, which I think is always positive.
You can leave on loan and play more, play less, go through tough moments. That is also good for players who want to leave to learn and be better.
Also German Valera. He is a very talented player and is really good individually. They all work very hard.
You have played with some fantastic team-mates during your time at Atletico. Who do you regard as the best you have played with and against?
There are two players I've played in the national team, Andres Iniesta and David Silva, who are from the golden era and totally different.
Spectacular, champions, winners, humble — they are players who are an example to everyone.
Another player in my time with Atleti is Fernando Torres. These guys are generational players who have made an era. I've played with the best!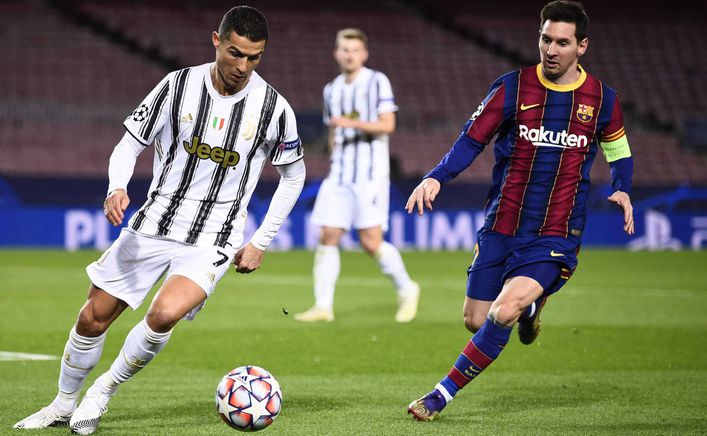 As a rival, Leo Messi is the standalone player. Six Ballon d'Or wins and everything that he does every day, because he proves it every day. He proves it with goals, with assists, creating space like he is just walking!
People criticise him, they criticize Cristiano Ronaldo when he has been at a maximum level for 15 years. Right now, Cristiano scores 25 goals and people complain. He has scored 25 goals, ladies and gentlemen! Are we crazy?
If you could name one young player in LaLiga to watch for the future, who would it be and why?
It's tough! I like Elche's Raul Guti. He's a player I like, he plays well. To be able to play every game and every minute at Elche you have to be doing things the right way.
I also like Ansu Fati, I must say. I think he's the bomb.
Being such a young player, he makes the right decision 80 or 90% of the time. This is the most difficult thing because you can be very good at 17 or 18 but choosing well is complicated and for me it is what makes the difference.
When he has to do a one-on-one, he does it, when he has to pause the game, he pauses the game, and when he has to play, he plays.
Another one to come out of Barcelona is Illaix Moriba, I think he's the next midfielder.
He's complete and has good game vision, he finds the areas well. The other day he played El Clasico and he looked like he had already played in 20 or more.
Partey joined Arsenal last summer. How do you think he has adjusted to life in the Premier League?
I think he has been very unlucky because of injuries — especially now that in the UK they are more confined like we were in Spain some months ago.
But I think having a coach like Mikel Arteta at Arsenal eased things a lot for him when first arriving. He knows the language and it is a culture that suits him.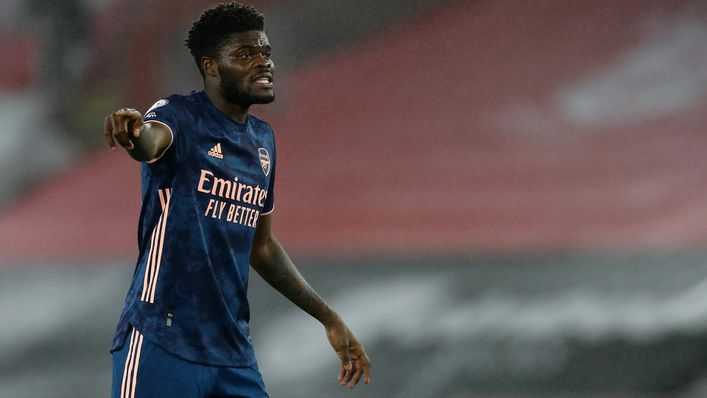 As a player he's incredible. If he manages to keep his consistency, he can be one of the best in the world. I have known him since we were 16 or 17 and I've always felt he was going to be a very important player, but what he has lacked is the consistency, because he's capable of doing everything.
He scores from out of the box, he makes ground, steals, distributes, runs the game himself. But if he ever reads this, I would like to mention again that he should improve his consistency.
It's not enough just doing one good game and then not appearing in three or four. He has to be more intelligent in that aspect and know what he has to do those days in which he's not performing as well. I think he will integrate very well.
It's difficult because he started pre-season with us and then he left without finishing it. He tried to play every game, he got injured, then he tried to come back before the correct time. Everything has been a bit unfortunate but I think next season will great for him.
Many great Spanish players have switched to the Premier League. Who in your opinion has been the best?
I would say, because of the years and the titles, Silva. I think he's a spectacular player, obviously, but to be 10 years at Manchester City is so impressive.
A player with his characteristics today is normal to see at City but before it was not normal.
Doing it 10 years ago with Yaya Toure, when midfielders were much stronger, much bulkier, having the courage to go to the club, compete and achieve the titles he has achieved and be the legend he is not only globally but at Manchester City, I think he has left a huge legacy.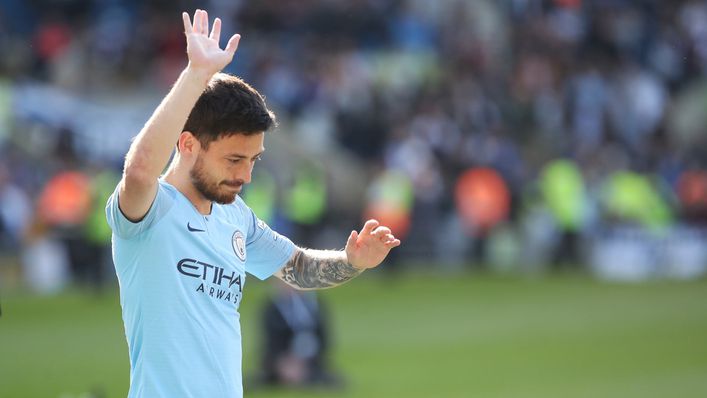 Also David de Gea, even though people criticise him. He's one of the best keepers in the world.
Every year you hear criticism but he's always there. He won the Premier League with Sir Alex Ferguson, he was named best Manchester United player for five years. It's crazy!
Lastly, I would also highlight Juan Mata. He has changed teams but was able to be Player of the Season at Chelsea and United. He has been performing at a high level for many years.
LaLiga ambassador Saul Niguez was speaking at an event for LiveScore, official global scoring partner of LaLiga Santander.
Tags