Nzonzi forever grateful to axed Leeds boss Big Sam
Patric Ridge
Stats Perform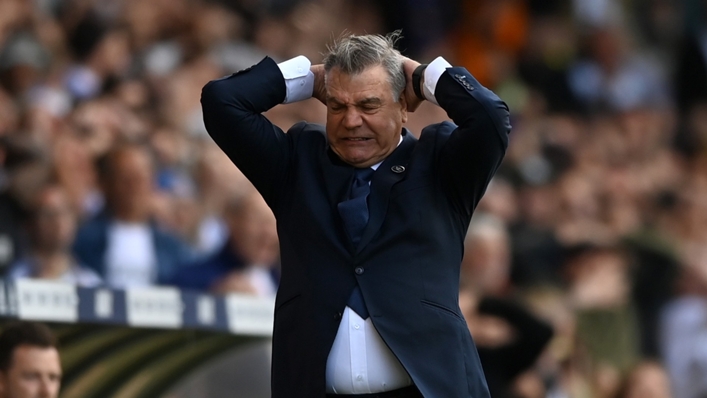 Steven Nzonzi feels there is still a place for Sam Allardyce and his style of management, despite the former England manager having suffered two relegations in his last two jobs.
Allardyce could not save Leeds United from dropping to the Championship, with the 68-year-old failing to win any of his four games in charge after he replaced Javi Gracia in May.
Leeds confirmed on Friday that Allardyce would be leaving the club.
It is the second Premier League relegation on Allardyce's CV, after he also went down with West Brom in the 2020-21 season.
Nzonzi, who worked under Allardyce at Blackburn Rovers, feels his old boss' style of management is not outdated.
He said: "Of course, there is a place, there is no question about it, he has great experience and I think that Leeds may have brought him a little bit late.
"I played under Sam Allardyce. He is a big character and he has big charisma.
"So, for me, to save a team he is one of the best for sure, but it is difficult to come in and he managed four games. I think it was a bit too late.
"But of course, he has great experience, so he can still manage in the Premier League, in the Championship, he is a great coach, I have great memories of working with him, amazing memories."
Indeed, Nzonzi, who would go on to represent major clubs like Sevilla and Roma after playing under Big Sam, says Allardyce is the coach he is most grateful to.
"That would be impossible for me to say, I enjoyed so many managers," he said when asked who the best coach he had worked under was.
"The one I enjoyed the most was [Jorge] Sampaoli, but the one I am more grateful about is Sam Allardyce, because I came from the second division in France and to start me in the Premier League against Manchester City, for the first game of the season - it was the game that changed my vision and my life.
"It gave me confidence that I have the ability to play at a high level, so I would say Sam Allardyce for that."
Tags