Xavi claims now is 'not the time' to discuss Messi return
Joshua Challies
Stats Perform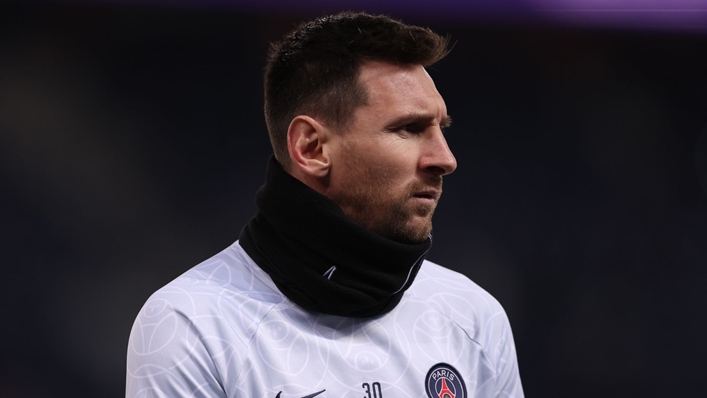 Xavi insisted it is not the time to talk about a potential reunion with Lionel Messi as Barcelona close in on the LaLiga title.
Having already secured the Supercopa de Espana, the club's first silverware since Messi's departure in 2021, Barcelona have a commanding 12-point lead in LaLiga and hold a 1-0 lead in the Copa del Rey semi-final against Real Madrid.
A potential treble remains on the cards for Xavi's side, but with Messi now in the final months of his contract at Paris Saint-Germain, the clamour to bring the Argentina World Cup winner back to Camp Nou is growing.
While Xavi is understandably keen to bring his former team-mate back to Barcelona, he is focused on upcoming matches and not potential transfer activity.
"I think this is not the time to talk about Messi's return. I talk to Leo often, I have a friendship, but this is not the time," he told reporters ahead of facing Elche.
"Neither for his sake nor for that of the club. It is a subject that is being discussed, I have a lot of contact with him.
"Hopefully, we can see him again here, I would be the first one who would be made happy. He is the best player in history, but boy, it's not the time.
"We are a month away from winning two titles, and it's time to focus.
"It doesn't depend on me, it depends much more on what Leo wants to do. He's done everything in football, he's won everything; it depends on his happiness.
"I have a great relationship with him, and if he has the decision that he wants to come back, we will listen to him and be delighted.
"We're going to listen to fate. Let's see what happens, there's nothing yet. Let's see the will he has.
"We do a disservice to Leo, the team, the club. We are one step away from achieving success in the post-Messi era that scared us so much. This is success."
Pressed further on Messi and next season, Xavi again sought to shift the focus towards the push for further silverware in this campaign.
"We haven't talked about next year with the board," he said. "We are one step away from winning titles and you talk to me about signings next year. You are specialists in changing the subject.
"On Wednesday, we can go to the Copa final. Everything is to be won.
"Sometimes I do not understand you [the media]. All year round, the talk is to win titles, and now that we are one step away, we talk about players for next season. Let's focus on Elche."
Tags