Lewandowski banishes Bayern's brutal 8-2 demolition job on Barcelona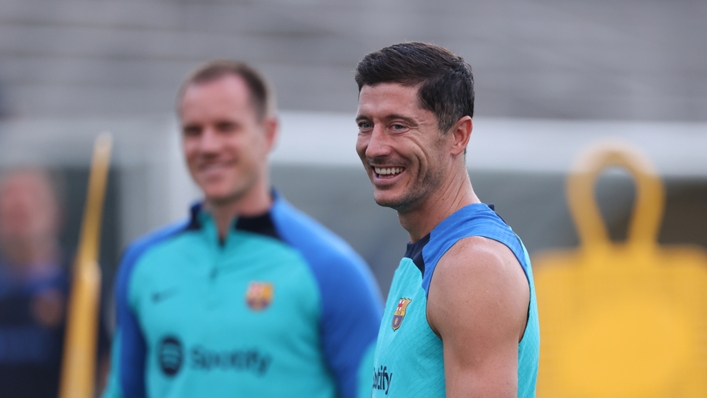 Robert Lewandowski claims "no one remembers" Bayern Munich's 8-2 victory against his new side Barcelona in the 2020 Champions League quarter-final.
The Poland international played in that game for the German giants, and even scored Bayern's sixth goal before Philippe Coutinho, on loan from Barcelona at the time, added two more late on to rub salt in the wounds.
After embarrassing Barcelona, Bayern went on to become European champions for a sixth time, with a Kingsley Coman winner enough to overcome French side Paris Saint-Germain 1-0 in the final.
The 8-2 thrashing meant Bayern became the first team ever to score five or more goals against Barcelona in a European Cup or Champions League match.
Lewandowski was quick to discount the importance of that game when questioned about it this week, telling reporters: "No one remembers that anymore.
"Football isn't about what you've done in the past, it's about what you're doing now."
He also referenced the 2013 Champions League, in which he scored four for his former club Borussia Dortmund against Real Madrid in a semi-final first leg.
Lewandowski added: "It's been a long time since we [Dortmund] scored four goals against Real Madrid, it's a long time ago."
Tags