'No complacency' for Ferguson and Peterborough after huge win
PA Sport Staff
Press Association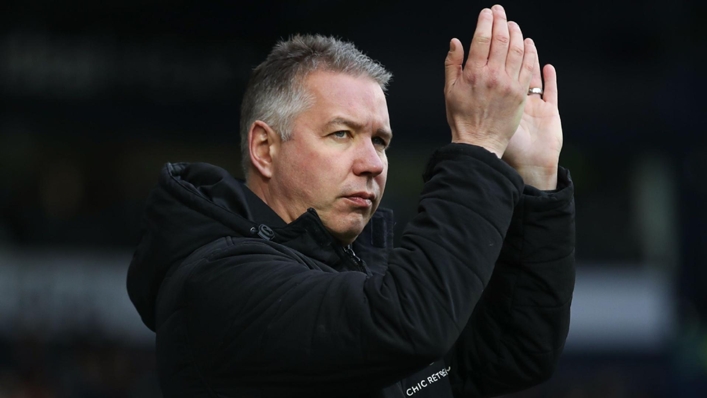 Peterborough boss Darren Ferguson stressed "there will be no complacency" after his side's thumping 4-0 victory over Sheffield Wednesday in the first leg of their League One play-off semi-final.
Posh, who snuck into the top six on the final day, put the shell-shocked Owls to the sword at the Weston Homes Stadium.
Cameron Dawson's howler from Jack Taylor's strike before Joe Ward's shot took a cruel deflection saw the hosts go 2-0 up before half-time.
Kwame Poku and Jonson Clarke-Harris, with his 29th goal of the season, finished the job and left Wednesday with an absolute mountain to climb in the return fixture next week.
"It's 4-0, but we're not going to get ahead of ourselves," insisted Ferguson, who is bidding for a fifth promotion with the club.
"There will be no complacency from us going to Hillsborough.
"We want to go to Hillsborough and try to win the game, that's the attitude that we've got.
"I felt we couldn't go there after losing the game tonight, it's been a great night for us.
"I have to say that Will Norris has made a big save for us (from Michael Smith) at 0-0. That was a really big save. That would have changed the course of the day.
"It was a really, really top performance. Overall it was a very pleasing performance, but it's only halfway.
"I've been in this game long enough to know anything can happen, but it was a really good night for us. I have to say that.
"It's not about me, the players have got to take all the credit after a performance like that. They have to get the credit. It was a very good performance against a good team.
"The fans were outstanding. I've had it before here in the play-offs, it was amazing again."
The Owls' bid for a Championship return has already had chapters of heartache.
Last season they lost in the play-offs to eventually promoted Sunderland.
And this term their 96 points was the highest total ever in the Football League without earning promotion after they finished third.
Punch-drunk Owls' boss Darren Moore reflected: "It's a bad night for us tonight.
"It's a huge task, we know that. They've got the four-goal advantage, but all we can do is reflect on the game and get ready for next week. It is a big uphill task.
"I can totally understand the disappointment and frustration because there was real hope. There was vigour among the boys and our supporters.
"It's a disappointing night, but as manager you've got to try and keep your composure and get the lads ready for next week."
On Dawson's mistake for the first goal, Moore added: "There's a lot of negativity when mistakes happen in games. Nine times out of 10 Cameron deals with that situation.
"On a night like that when your emotions are a little bit more flared it's probably a lapse in concentration.
"It's normally a routine save and the other one's a deflected shot and then we're two down."
Tags