Al-Ittihad Kante get enough as N'Golo signs for Saudi champions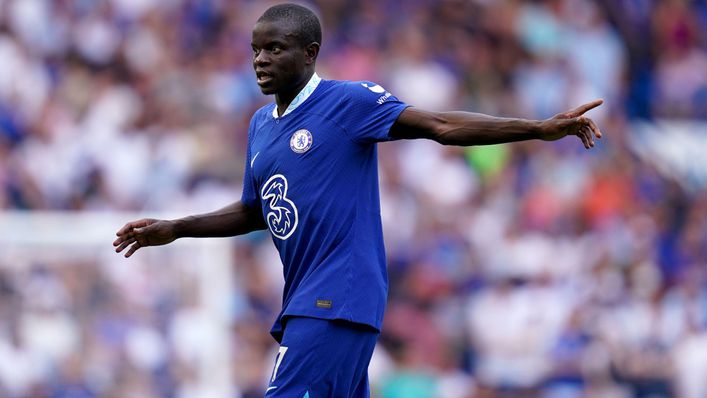 N'Golo Kante has left Chelsea to join Saudi Pro League champions Al-Ittihad.
The French midfielder, 32, was on the brink of signing a new deal with the Blues last season.
But the World Cup winner has now decided to follow Karim Benzema to the Jeddah-based outfit.
An official club statement said: "Ittihad Club has announced the signing of French international player N'Golo Kante.
"Kante has signed a three-year contract with the club.
"The contract was finalised on Tuesday, June 20, after Kante completed his medical tests at a specialised medical centre in Dubai.
"Kante's addition to Al-Ittihad is considered one of the most high-profile impactful signings in the club's history.
"It is part of the club's efforts to establish itself as a top choice for world-class players in the Saudi Professional League.
"Ittihad Club wishes Kante success in achieving the club's goals and fulfilling the expectations of all the club's fans and supporters during his time with the team."
Benzema, 35, made the switch earlier this month having agreed an early termination to his Real Madrid contract.
Kante, who missed much of the 2022-23 campaign through injury, moved to Stamford Bridge in 2016 after winning the Premier League title with Leicester.
He helped the Blues become domestic champions in his first season, becoming the first outfield player to win back-to-back English league titles since compatriot Eric Cantona in 1993.
The Parisian has since added an FA Cup, Europa League, Champions League, Super Cup and Club World Cup to his impressive list of honours.
Co-sporting directors Laurence Stewart and Paul Winstanley said: "N'Golo's impact and influence during his time at Chelsea cannot be overstated.
"His tireless performances in midfield contributed to several trophy wins and has guaranteed him a place in the club's history.
"We wish him well as he embarks on the next chapter in his career."
Kante is the latest star name to move to Saudi Arabia, with Cristiano Ronaldo also plying his trade in the Middle East for Al-Nassr having left Manchester United last January.
Tags