NFL pick Green Bay to host the 2025 Draft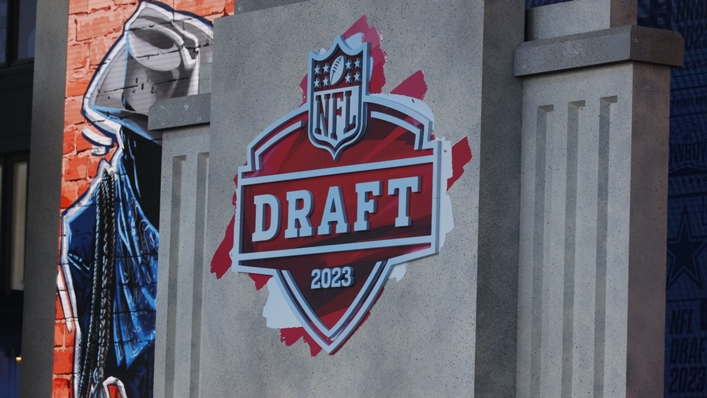 The NFL Draft will be held in Green Bay for the first time in 2025, the league announced Monday during its spring meetings.
Events will take place inside and around Lambeau Field and Titletown, a complex with shops, activities and restaurants located near the iconic home of the Packers.
"The draft has become a prominent offseason event hosted in different cities with spectacular locations across the country, and we are excited to work with the Packers and Discover Green Bay to bring the 2025 NFL Draft to Green Bay and iconic Lambeau field," NFL Commissioner Roger Goodell said.
The NFL Draft was held in New York City from 1965-2014, then took place in Chicago (2015-16), Philadelphia (2017), Dallas (2018), Nashville (2019), Las Vegas (2022) and Kansas City (2023).
"This is an incredible day for the Packers, greater Green Bay and the entire state of Wisconsin as we are excited and honored to be selected to host the 2025 NFL Draft," Packers president and CEO Mark Murphy said.
"The Packers have a rich and proud history that goes back to the early days of the NFL and are the only community owned team.
"That connection to our league's heritage combined with the great passion Packers fans will bring will make the draft a memorable event for those in attendance and NFL fans watching around the world."