NFL approve rule change to allow teams emergency third quarterback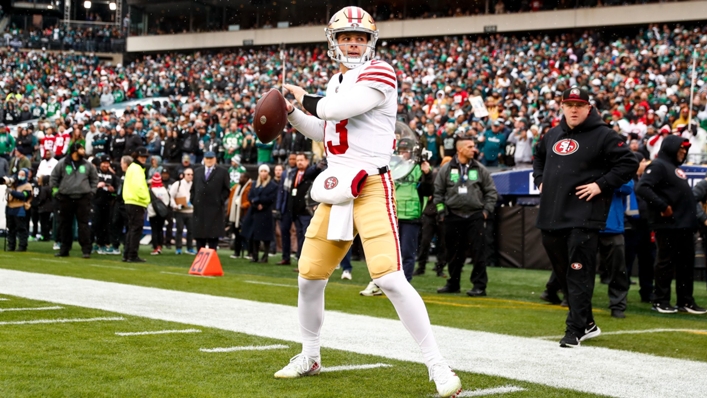 NFL owners approved a rule change that they hope will prevent a repeat of what happened in last season's NFC championship game.
The bylaw passed on Monday allows NFL teams to designate an inactive third quarterback who can play if the first two QBs are injured during a game.
The third QB will not count against the limit of active players and will only be activated if either of the first two quarterbacks are injured or disqualified – not due to a benching for poor play.
If either of the first two QBs are later cleared to return by the team's medical staff, the emergency quarterback must then come out.
This rule amendment had been discussed after the San Francisco 49ers' only two active quarterbacks were injured in January's NFC title game against the Philadelphia Eagles.
Brock Purdy injured his elbow and his backup Josh Johnson suffered a concussion, forcing Purdy to return.
Purdy, though, wasn't a threat to throw, and without a functioning quarterback the 49ers couldn't get anything going offensively and suffered a 31-7 loss.
For a league that prides itself on excitement, the highly anticipated game was a bore when San Francisco had the ball, but this new rule should make games more competitive if the first two quarterbacks were to get injured.