Totti claims Napoli are 'lucky' not to have serious title rivals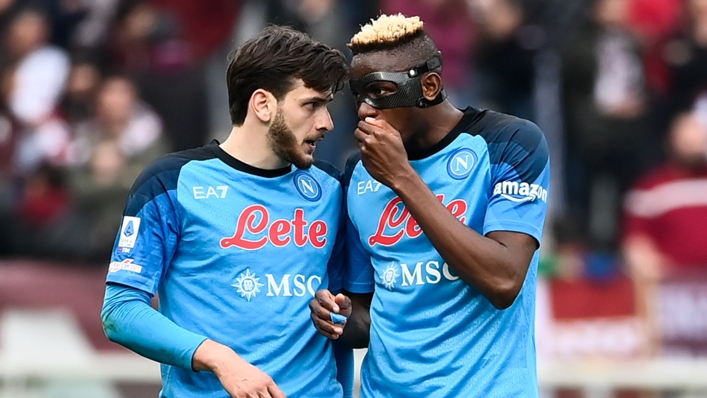 Francesco Totti has lauded Napoli and "great coach" Luciano Spalletti but suggests the runaway Serie A leaders have been "lucky" this season.
Napoli are on course for their first Scudetto since 1990, when Diego Maradona was still at the club.
The Partenopei are a mammoth 19 points clear with only 11 games remaining, making a title triumph almost an inevitability.
Yet Roma great Totti, while praising their work under ex-Giallorossi boss Spalletti, believes they have benefitted from the absence of a genuine competitor.
Legend Totti won only one title with Roma, although they finished as runners-up on a further nine occasions across his remarkable career, missing out to Juventus, Milan and Inter.
"I honestly didn't expect it like this," Totti told Sky Sport of Napoli. "I knew it was a good team with a great coach – it was a well-made combination.
"They expressed themselves to the fullest in everything and were also lucky because they didn't have an opponent behind them who can keep up with their pace.
"When we were there, there was always Juve, Inter, Milan who always clung there.
"If you won 20 games, they won 19. Napoli doesn't have a second team like that."
Lazio are Napoli's nearest rivals, but Juve would be second if not for a 15-point deduction. Even then, the Bianconeri would be 15 points off the pace.
Tags