Palladino: Monza will play for injured Mari after stabbing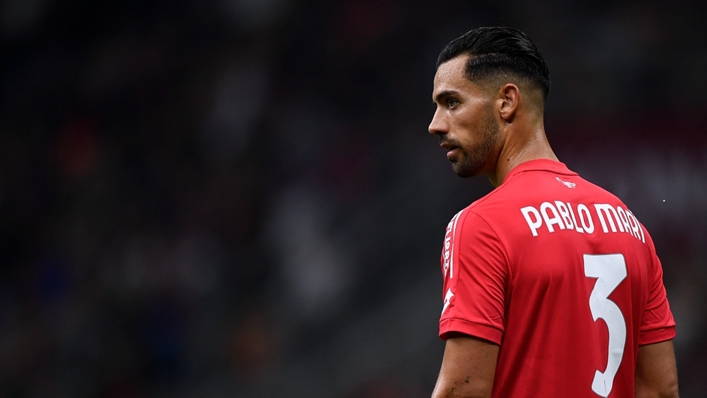 Raffaele Palladino says Monza will play for Pablo Mari when they face Bologna after the defender was injured in a multiple stabbings incident at a supermarket near Milan.
One person died and Monza's on-loan Arsenal centre-back Mari was among five who were injured during a terrifying incident, with a suspect arrested after being disarmed on Thursday.
The Spanish defender is expected to be out of action for at least two months after successful back surgery.
"It's not that we didn't want to play. The first news shook the whole group and it's normal that we were shocked," head coach Palladino said when asked about not postponing the upcoming game.
"Initially we thought about a postponement, but the team reacted well especially when they learned that Pablo was out of danger.
"A bad week, but at the same time beautiful. Pablo Mari is a miracle worker. Our duty is to play and go on the pitch and give everything also for our team-mate. We have no regrets over not postponing."
Former Juventus winger Filippo Ranocchia echoed Palladino's sentiment as he assured Monza will have Mari on their minds in their next Serie A clash.
"We couldn't believe it, it seemed absurd that one of our team-mates had been stabbed while shopping with his family. It was shocking news for everyone," Ranocchia told La Gazzetta dello Sport.
"When we heard that his life was not in danger it was a huge relief, we wanted to go and see him right away, but the team told us it was better to wait.
"After the operation. We knew he had to sleep, but we sent him messages in the team chat. When he woke up and wrote to us that the worst was over and that he couldn't wait to come back, it was beautiful.
"We will play for Pablo but also for Luis Fernando Ruggieri who lost his life in this crazy attack. Our thoughts go out to him, to his loved ones and to all the people involved in that night of terror."
Tags