Harford eyeing a fairytale ending to Luton's latest thrilling chapter
Jim van Wijk
Press Association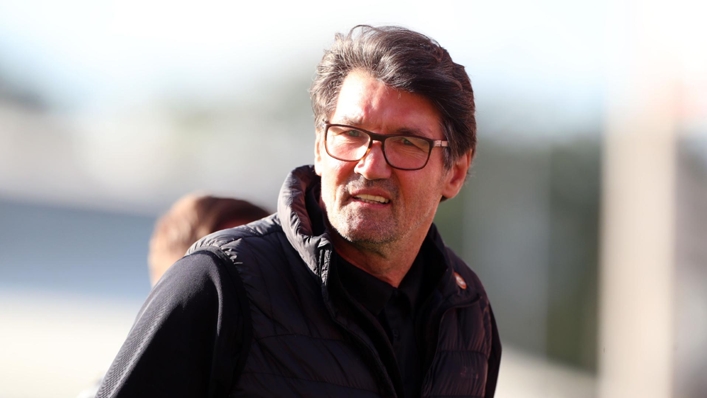 Luton will never forget how far they have come and will stay grounded as they look to secure promotion to the Premier League, according to club great Mick Harford.
The Hatters will meet Coventry in the Sky Bet Championship play-off final at Wembley on Saturday with each aiming to cap a remarkable upturn in fortunes by earning a place back among England's elite.
For Luton, it would be the culmination of a journey which saw them drop out of the Football League in 2009 in the wake of a 30-point deduction for financial irregularities under previous ownership.
Following a five-year exile, the Bedfordshire club slowly worked their way back up the pyramid.
Last season's promotion hopes from the Championship finished with defeat in the semi-finals under former boss Nathan Jones, who had returned for another spell in charge.
Former Hatters striker Harford was part of the Luton team which won the 1988 League Cup with victory over Arsenal.
The 64-year-old is now Town's chief recruitment officer, the latest of several roles he has held at Kenilworth Road – including stints as manager, helping to finish the push to the 2018-19 League One title.
After Luton beat Sunderland to book their trip to Wembley, Harford is hoping for a fairytale ending to the latest chapter in the club's history.
"We have got to the point now where it is just one game," said Harford, who is supporting Prostate Cancer UK's Prostate FC campaign as he continues to receive treatment for the disease.
"We have the utmost respect for our opponents because they have come through the same route, from League Two up into the Championship, but we have been really consistent over the season.
"We were the best of the rest in the league (to finish third). We are going into the game full of confidence, but respectful of the opposition."
While Harford accepts Saturday is "probably one of the biggest games in Luton's history", that will not detract those in charge from taking their focus away from the bigger picture.
"Our chief executive Gary Sweet always says those years in the Conference gave us a bit of grounding," Harford said.
"You have got no divine right to be at the top of the pyramid. You have got to do the right things and show a lot of respect.
"We have been very diligent on our recruitment, trying to recruit the best kind of players and the best people, good characters.
"It is tough and it is hard. You have to be patient, you have to be strong.
"We have tried to sign players but couldn't because financially we couldn't compete with other clubs, so we had to move on to our next choice.
"We believe in our processes at the football club. There is a great culture, a great environment.
"We have created a great vibe at the training ground over the last few months – (manager) Rob (Edwards) has done a brilliant job.
"The togetherness and the spirit of the players, the camaraderie has been excellent and that has been a massive bonus for us.
"The atmosphere at Wembley will be incredible. Coventry have come a long way and so have we. It is going to be an exciting day and hopefully it falls in our favour."
Harford was diagnosed with prostate cancer in December 2020, and following a course of radiotherapy continues to receive hormone treatment.
He is calling on football fans to join Prostate FC, helping to raise awareness of the risk factors, fund research and save lives in every club across the UK.
Luton's head matchday hospitality host Les Turton has undergone successful surgery following his own diagnosis.
"Our aim has always been about if we can just help one person," Harford said.
"We have been trying to get the word out there as much as we can to raise awareness and for people to get tested for this terrible disease.
"We have achieved quite a few things and hopefully we will carry on doing that."
Tags