Ex-Arsenal star Ozil calls time on glittering 17-year career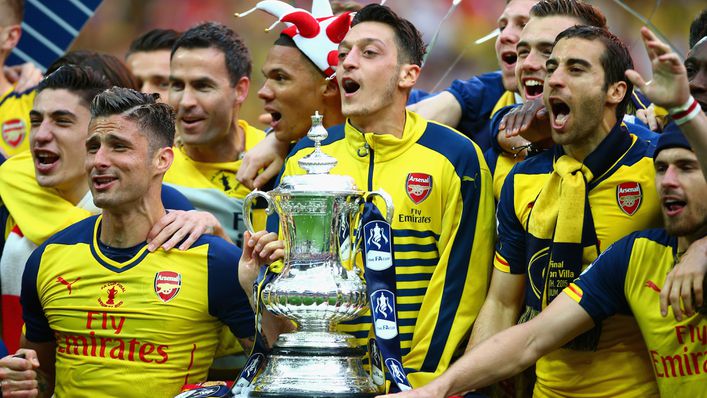 Mesut Ozil has announced his retirement after a trophy-laden 17-year career.
The former Arsenal, Real Madrid and Germany star has decided to hang up his boots at the age of 34.
Ozil won four FA Cups with the Gunners and bagged a LaLiga title with Real, as well as a historic World Cup triumph with Germany in 2014.
In an emotional Instagram post, he said: "Hello everyone, After thoughtful consideration, l'm announcing my immediate retirement from professional football.
"I've had the privilege to be a professional football player for almost 17 years now and I feel incredibly thankful for the opportunity.
"But in recent weeks and months, having also suffered some injuries, it's become more and more clear that it's time to leave the big stage of football.
"It has been an amazing journey filled with unforgettable moments and emotions.
"I want to thank my clubs — Schalke 04, Werder Bremen, Real Madrid, Arsenal FC, Fenerbahce, Basaksehir and the coaches who supported me, plus team-mates who have become friends.
"Special thanks must go to my family members and my closest friends. They have been a part of my journey from day one and have given me so much love and support, through the good times and the bad.
"Thank you to all my fans who have shown me so much love no matter the circumstances and no matter which club I was representing.
"Now I'm looking forward to everything that is in front of me with my beautiful wife, Amine, and my two beautiful daughters, Eda and Ela — but you can be sure that you will hear from me from time to time on my social media channels.
Tags