PSG boss Galtier insists Messi, Mbappe and Neymar not an unbalanced attack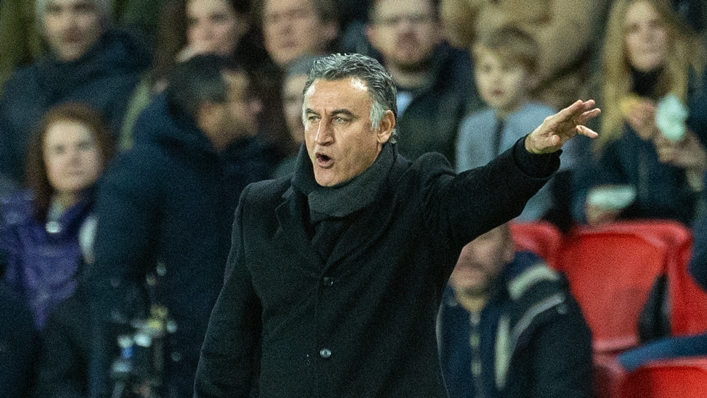 Christophe Galtier rubbished suggestions he must lose Kylian Mbappe, Lionel Messi or Neymar to balance his Paris Saint-Germain side.
The forward trio, arguably the most talented frontline in European football, have been at the forefront of the Ligue 1 giants' latest title charge this term.
But since the World Cup, where Argentina captain Messi defeated France forward Mbappe in the final, the team have won only two of five top-flight games.
Critics claim the team is too top-heavy, but ahead of Wednesday's match with Montpellier, Galtier scoffed at such ideas.
"We have three incredibly strong attacking players," he said. "Are you saying that we have to lose one of these three players to be balanced? That would be a mistake.
"[Our level] is insufficient though, in terms of points per game. We must quickly find a higher level of play, and above all score points.
"It happens in any season, that there is a bad period. We have a busy month ahead of us. January was not good, but now we are all working to remedy it."
Galtier further acknowledged star men Mbappe and Messi underperformed in the 1-1 draw with Reims, but he stressed the blame lies with the collective rather than the duo.
"Kylian and Leo didn't achieve what they usually achieve on an attacking level, but it is not a question of their state of mind," he added.
"With our organisation and our balance, we must find something else. We are working on it. Whatever the system, everyone has to give more on the pitch."
Tags