Mane promises 'best answer' on Liverpool future after final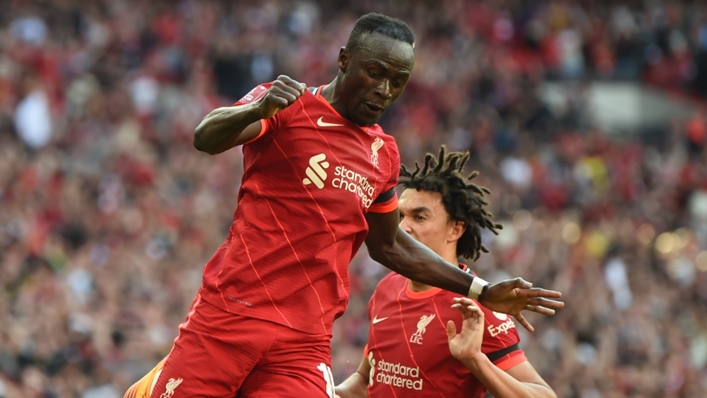 Sadio Mane will wait until after the Champions League final before revealing "the best answer you want to hear" on his Liverpool future.
Mane has been a key man for Liverpool as they have challenged for silverware on four fronts this season, scoring 23 goals and assisting two across 50 games in all competitions.
The 30-year-old winger is excelling again despite uncertainty surrounding his future at Anfield, where his contract is due to expire in 12 months' time.
Team-mates Mohamed Salah and Roberto Firmino are in the same position, but Mane is determined talk of a departure will not distract from Saturday's huge match against Real Madrid.
And he teased he will "give you all you want to hear" after the Paris showpiece.
"I think the answer I can give you now is I feel very good," Mane said. "I am fully focused on Saturday's game, that is the answer I must give before the final.
"But come back to me on Saturday and I will give you the best answer you want to hear, for sure. It's special. I will give you all you want to hear then.
"I love what I am doing, and I sacrifice myself all the time. I am working hard every single day on the pitch and in the gym, and I get better and better, that's the most important. I am trying my best to help the team."
Mane scored in the 2018 final between Liverpool and Madrid, with the Spanish giants running out 3-1 winners.
The Santiago Bernabeu side could be among the suitors for Mane should he leave Liverpool, but his aim for now is to beat them.
"Good question," he said when asked about the possibility of being approached by Madrid. "But what I want to say now is I am fully focused on the Champions League and winning it, which is far more important for me and the Liverpool fans.
"I will do everything absolutely possible to win the game for Liverpool.
"I think we all forgot about what happened in 2018. For sure, Real Madrid were the better team then and deserved to win the game, but it is going to be a different game."
Tags