Mainz 'did not expect' fan fury ahead of Newcastle friendly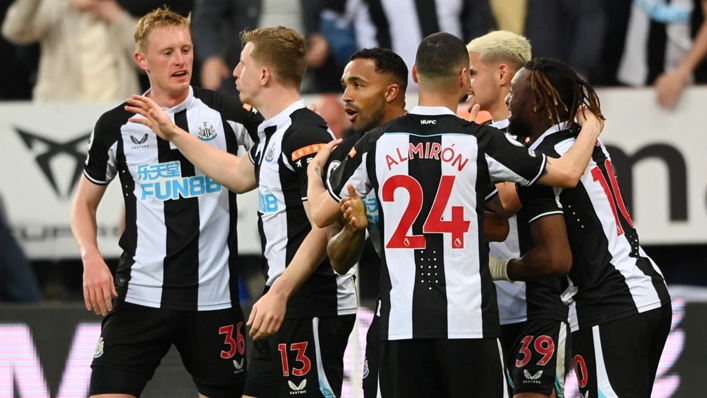 Mainz will push ahead with plans to face Newcastle in a pre-season friendly despite backlash from their supporters.
The Magpies will face Mainz and fellow their fellow German club 1860 Munich in Austria ahead of the 2022-23 season.
But the scheduled matches have not been welcomed by supporters of those clubs due to the identity of Newcastle's owners.
The consortium that bought the Toon last October includes Saudi Arabia's Public Investment Fund (PIF), which owns 80 per cent of the club.
Saudi Arabia's human rights record is of major concern, along with its role in the war in Yemen.
But Mainz insist they cannot afford to cancel the Newcastle friendly, both because of the need to prepare for the Bundesliga season and due to contractual obligations.
Chairman Stefan Hofmann said: "A friendly against a big English club is first of all a really good test for us. It's also important for our team's pre-season preparations.
"After weighing up our options and not having an appropriate alternative opponent of this standard available, we agreed to play this game.
"We didn't expect the reaction we got from some fans. We respect them and regret that these concerns have arisen because it's our responsibility to start the new season as one big unit together with our fans."
Mainz board member Christian Heidel added: "From a footballing perspective, we can't afford to miss out on this friendly.
"A one-sided cancellation of the fixture, as has been demanded by some fans, is not feasible, because were we to not honour our contractual obligations, this could have serious legal and economic consequences for us and so we're going to stand by the contractual agreement."
Mainz coach Bo Svensson had already addressed the concerns, saying as reported by Bild: "On the one hand, I can understand the arguments.
"[But] whenever it comes to football, things get very inflated and become huge issues."
Referring to the PIF's shares in Disney, Svensson added: "How far are we going? Will we then also forego Disney films with our children?"
1860 coach Michael Kollner said: "You always have to be a bit careful when conducting a moral discussion. I find that difficult. You can find something in everyone.
"We haven't done everything right in the past either – and teams are still playing against us in preparation.
"Newcastle was bought by someone with the money he has. I don't know if we are always entitled to evaluate things – especially in times when we have completely different issues in Europe.
"Unity looks different. I'm responsible for the sport – and I'm glad we got this test match."
Tags