Lyon defend Bosz and deny Lacazette complained about tactics as results nose-dived
John Skilbeck
Stats Perform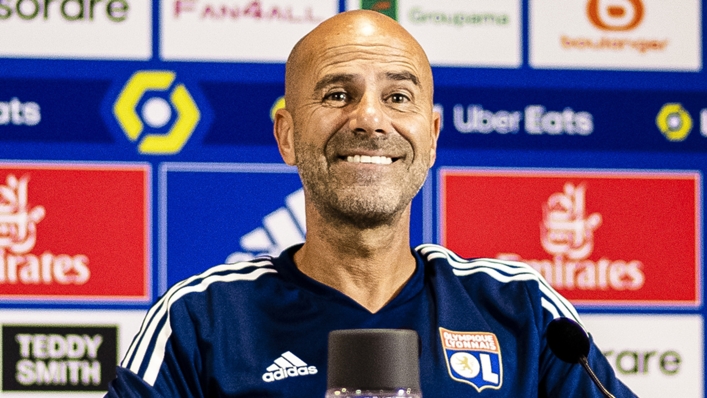 Lyon have denied issuing an ultimatum to coach Peter Bosz, with the Ligue 1 giants also rejecting reports of captain Alexandre Lacazette making tactical complaints.
After taking 13 points from their opening five games this season, Lyon have slumped to three successive defeats, losing to Lorient, Monaco and Paris Saint-Germain.
Former Ajax, Borussia Dortmund and Bayer Leverkusen coach Bosz is in his second season with seven-time French champions Lyon, and last term saw them finish a disappointing eighth, therefore missing out on a place in European competition.
The dip in the early stages of this season has been followed by Lyon being closely scrutinised, and the club have taken issue with various claims.
They said a report of a post-match crisis meeting after the defeat to PSG on September 18 was inaccurate, also adding: "No ultimatum has been issued against Peter Bosz."
Lyon's statement added that they have "total confidence" in Bosz.
The club made clear earlier in the season that the coach has objectives to meet, with the first assessment to be made at the time of the November break for the World Cup, and the second after 19 games, the halfway point in the campaign.
It had been reported by the website Foot Mercato that players including Lacazette have made it clear they do not understand Dutchman Bosz's defensive tactics. Lyon flatly deny this to be the case.
"Whether it's Alexandre Lacazette or other players, no one has complained to management about the tactics put in place by Peter Bosz," Lyon's statement added.
"The captain also exchanges regularly with his coach but has in no way come forward to challenge his choices."
Tags