LiveScore Daily: The latest football news in bite-sized chunks
LiveScore Daily is here to deliver all the big talking points from the world of football throughout the day. Keep refreshing this page for the latest stories in bite-sized chunks.
Zouma pleads guilty
Kurt Zouma has pleaded guilty to kicking and slapping a cat.
The West Ham defender, 27, admitted two offences under the Animal Welfare Act at Thames Magistrates' Court in East London earlier today.
The court was told about disturbing footage of the incident, filmed at Zouma's home and posted on Snapchat by his brother on February 6.
The centre-back was forced to apologise after the harrowing footage went viral after being shared by Yoan Zouma, 24, who has admitted one offence.
It was seen by a woman who had been messaging Yoan, who raised the alarm.
Zouma was seen volleying the Bengal cat across his kitchen before throwing a pair of shoes at it and slapping its head.
Trip home for Son
Heung-Min Son is set to play on home soil when Tottenham head to South Korea in July for pre-season friendlies with a K League XI and Sevilla.
Thanks to Son, who finished level at the top of the Premier League goalscoring charts with Mohamed Salah this term, Spurs enjoy a massive following in South Korea.
Antonio Conte's men will tackle the stars of the K League in Seoul on July 13 and Julen Lopetegui's LaLiga outfit three days later.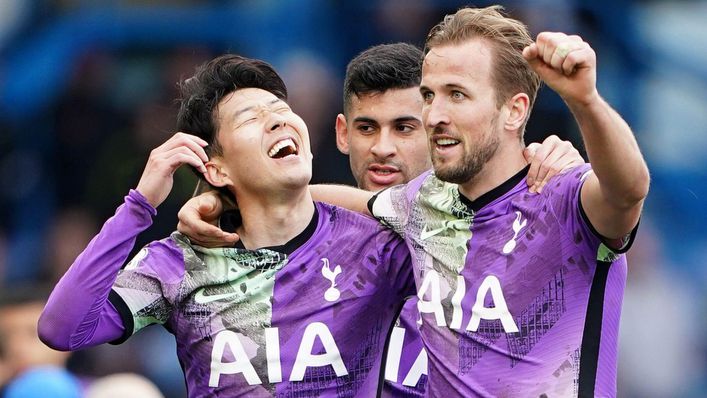 Fresh funding
The Premier League are increasing financial support for FA Women's National League clubs to help develop the women's game and improve facilities at grounds.
A new package includes £3million of funding for a new strategy for the league, which will aid the development of the women's game at tiers three and four.
An additional £1.5m is being made available to clubs at the same level for stadium improvements to make them more inclusive and enhance the playing and spectating experience.
The announcement follows hot on the heels of the news that the Premier League will provide £1.75m per annum for the next three years for the FA's new network of Girls' Emerging Talent Centres — bringing the league's recent investment in women's and girls' football to just under £10m.
Premier League chief executive Richard Masters said: "It is an exciting time for women's and girls' football in this country and we are delighted to be able to assist the development of the game with investment that will support FA Women's National League clubs.
"Along with our funding for the Girls' Emerging Talent Centres, it shows the Premier League's commitment to provide opportunities for female players of all ages.
"We are proud of the investment we make to help develop football at all levels and this funding expands on the wide-ranging support we provide.
"Our clubs are committed to developing women's and girls' football and it's important the Premier League play a role in this centrally."
Safe standing
All Premier League and Championship clubs could be allowed to introduce safe standing areas next season.
Following a successful pilot scheme involving five teams this term, sports minister Nigel Huddleston is considering giving the green light to expand it.
Huddleston said: "The Government's approach has been driven by safety considerations throughout and this will continue to be our priority.
"We are not complacent about spectator safety, nor are we complacent about the safety policies that have served spectators well for many years.
"We will continue to work closely with the Sports Grounds Safety Authority, football clubs, the football governing bodies and local authorities to ensure spectator safety remains paramount."
Pearce steps down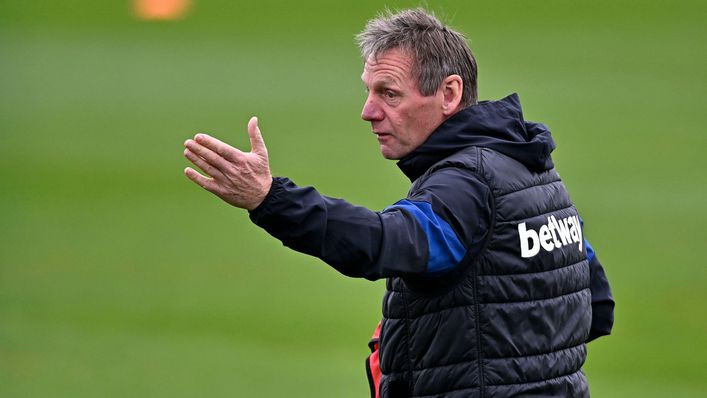 Stuart Pearce has decided to step down from his role as first-team coach at West Ham.
Pearce, 60, has worked under Hammers boss David Moyes for two years but has decided it is time for a fresh challenge.
The former Manchester City manager said: "It is with a heavy heart that I have made this decision to leave West Ham.
''It has been a pleasure and a privilege to work at the club over the past two years, but I have decided that now is the right time to step away and pursue other opportunities and challenges."
Moyes added: "We thank Stuart for his hard work and dedication over the past two years.
"He has been a great help to myself and the team and a popular figure who we will miss around the training ground.
"On behalf of all of the players and staff, I wish him every success in the future."
Southgate stands with Daniels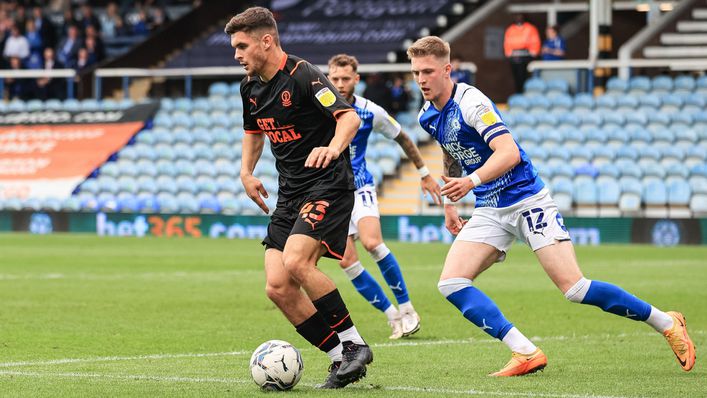 Gareth Southgate believes Jake Daniels' decision to come out will have a positive impact on football.
The Blackpool forward, 17, has been widely supported by leading figures within the game since going public about his sexuality last week.
And England boss Southgate is confident his bravery can encourage others to follow suit.
He said: "Jake has incredible support from within the game and everybody is admiring his bravery as someone so young.
"It is sad we are talking that way because in any other walk of life the sexuality of someone should not be a discussion.
"That is the bridge he has crossed and he has opened the possibilities for others. I hope they feel the confidence and the support that they can do it.
"It's to be proved yet that there is more tolerance on the terraces and from within the game. Let's hope it's the start and it's not even a discussion in the future.
"For sure, there will be other gay players who do not [currently] feel as confident to follow the steps Jake has taken."
Tags