LiveScore Daily: The latest football news in bite-sized chunks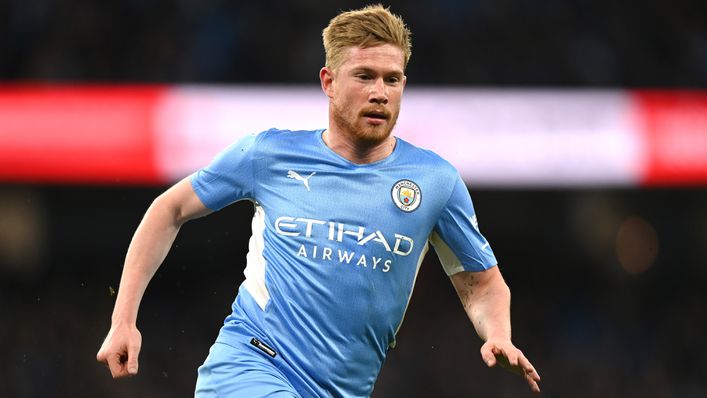 LiveScore Daily is here to deliver all the big talking points from the world of football throughout the day. Keep refreshing this page for the latest stories in bite-sized chunks.
Carragher pinpoints City weakness
If Liverpool are to overtake Manchester City and win the Premier League, Jamie Carragher believes it will come down to the Citizens' lack of a striker.
Pep Guardiola failed in an attempt to sign Harry Kane at the start of the season, not that it has harmed the top-flight leaders so far.
But ex-Reds defender Carragher feels that it could still come back to haunt the champions as they look to retain their crown.
Carragher said: "Liverpool have the slight edge in attack and, in terms of goals per game, they have scored 85 goals, Man City 80.
"We talk about Man City not having a striker, but the goals are still absolutely phenomenal.
"But Man City's top scorer is [Kevin] De Bruyne with 11, and for Liverpool it's [Mo] Salah with 22. There's a big difference.
"Man City obviously spread the goals out a bit more, but the numbers in terms of their top scorers show Liverpool have a big advantage in attack.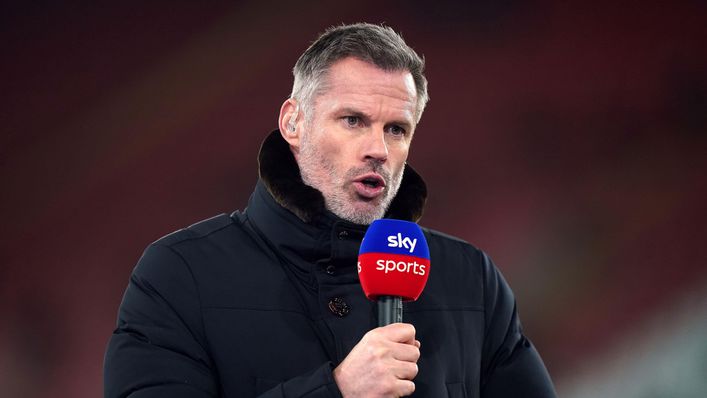 "If Man City are to drop points, it would be down to the fact they could have games where they fail to score.
"Man City have failed to score in four games this season — Liverpool only one — and they have only scored once in seven games too, so that's 11 games where they have scored one goal or zero goals.
"So, you think if Man City are going to drop points, it must be from a 0-0. There's been evidence of that this season in games that we've seen."
Nevin: Silva is Prem's best defender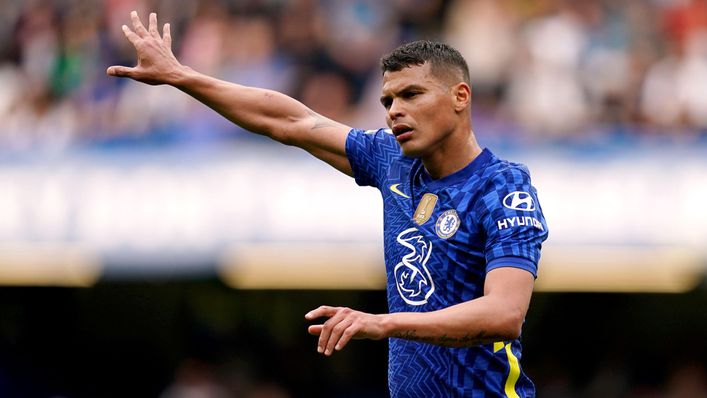 Ex-Chelsea star Pat Nevin believes Thiago Silva is the best centre-back to have played in the Premier League.
The Brazilian veteran, 37, has been exemplary since moving to Stamford Bridge from Paris Saint-Germain on a free transfer in 2020.
He helped the Blues to Champions League glory last term and has continued to set the standard in his second year at Chelsea.
Nevin said: "I think he's the best centre-back that I have ever seen in the Premier League, and that is a big call.
"Now, I'm not saying he's the best player to ever play in that position defensively, but as a footballer, on the ball, covering, reading and understanding the game, I've never seen better. He is fabulous.
"I knew he was a good player before he came to Chelsea but when you watch him week in, week out, my goodness, what must he have been like seven or eight years ago. His age seems to have no effect on the way he seems to have played this season.
"He has been joyous and I urge anyone to watch him play football. For example every time the ball comes to his head, just watch. He's not like other players, every time he heads the ball it's a pass, and it's a great pass. He never just heads the ball away.
"He controls the game from the back, the way Jorginho used to do before he came in, and he's doing that from the defensive line and honestly, I could go on forever, I sound like a fan-boy but he is absolutely fantastic."
Positive point for Leeds
Jesse Marsch was pleased to see under-par Leeds battle to a 0-0 draw at Crystal Palace.
The Eagles had the best of the chances in a hard-fought game at Selhurst Park, yet the visitors held on for a vital point in the battle for Premier League safety.
It moves them five points clear of Everton in 18th — though the Toffees do have a game in hand — and three clear of Burnley.
Marsch said: "We, as a group, were a little bit disappointed overall with the performance but we have to look at this as a positive.
"Two clean sheets in a row, it's a big point that gets us closer to the ultimate goal. It was a night where we bend but don't break. The guys are disappointed but the point was valuable.
"Some of the things in possession that we wanted to try to make little connections, we weren't able to establish enough to do that.
"After 16 days, it was not easy to get game sharpness. But the mentality to fight for everything was there.
"These games are incredible. They're tight, every second and every moment can help them in both directions.
"Being physical and defending in real ways and winning duels is going to be important for how I want us to play."
Jones lights Luton fires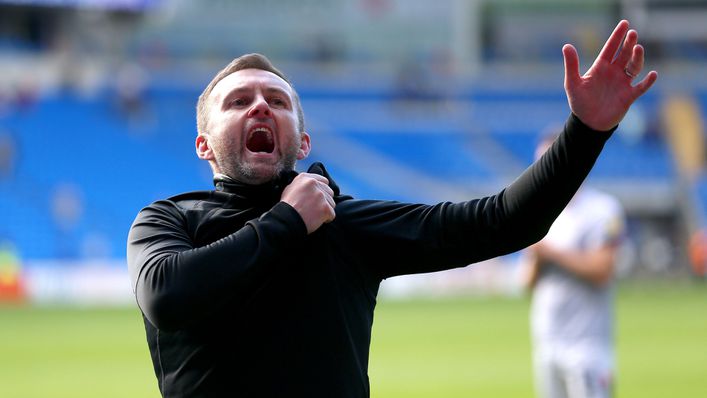 Luton boss Nathan Jones has revealed one of the first things he did when he took charge six years ago was to burn the training ground's table tennis table.
This season's Championship surprise package were in League Two when Jones took charge and the new boss felt some players were more bothered by ping pong than playing football.
That certainly stoked the embers and after his first full season fizzled out with a play-off semi-final defeat, the Hatters lit up the lower leagues with back-to-back promotions the following two campaigns.
Jones explained: "When I came in, I felt some of the players were more concerned about being good on the table tennis table than they were about being professional footballers.
"There was a big table tennis culture so I thought I can either cajole them and try to get them into the gym or I can burn the table tennis table. It was far easier to burn the table tennis table."
Though he was the man to reignite the Hatters' push back up the pyramid, he looked to have burnt his bridges with the club when he moved to Stoke midway through the League One winning campaign, leaving supporters fuming.
But with Luton seemingly destined for relegation from the second tier at the first time of asking, jobless Jones was reappointed during the first coronavirus lockdown and masterminded a great escape, before guiding them to a safe mid-table finish last term.
Now his unheralded squad look set to take part in this season's play-offs.
Jones added: "We have no superstars and we have a group of players that want to achieve something — they are nowhere near their ceiling.
"Outside Luton, everyone would have thought this is a huge, huge surprise, that it couldn't be done — but inside we had that confidence that we could push boundaries this year."
Skipp out for season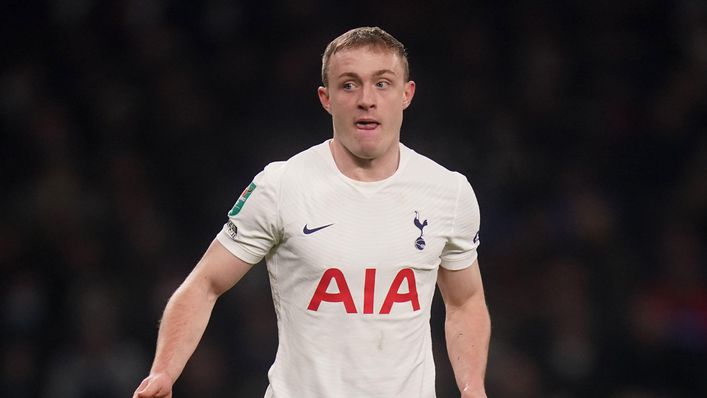 Tottenham midfielder Oliver Skipp will miss the rest of the campaign after undergoing surgery on his pubis injury.
Skipp, 21, has played 18 Premier League games this term, but none since January with the club unable to identify the cause of his problem.
But they have today confirmed that the midfielder has gone under the knife and will not be available for any of their remaining five games as they battle to qualify for the Champions League.
Boss Antonio Conte will be hopeful that Skipp makes a full recovery for pre-season and is back in action at the start of the 2022-23 campaign.
Tags