Le Graet denies accusations of moral and sexual harassment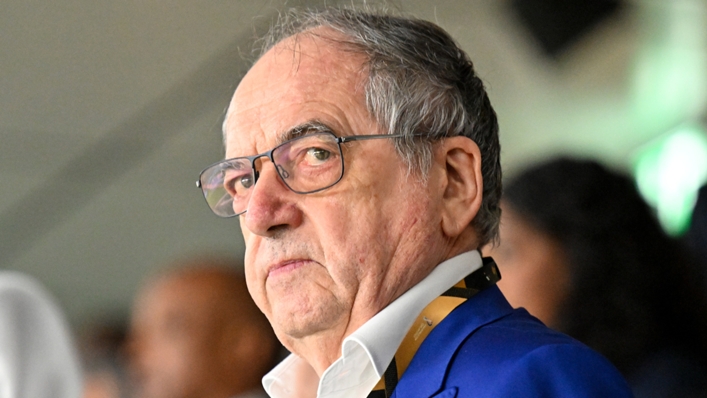 French Football Federation president Noel Le Graet has denied accusations of moral and sexual harassment after prosecutors confirmed an investigation into his conduct was opened on Monday.
Le Graet last week temporarily stepped back from his role as president after agent Sonia Souid accused him of improper conduct.
In an RMC interview, Souid outlined how her belief was that in their dealings from 2013 to 2017, Le Graet saw her as an object of his sexual desire.
The 81-year-old has also been accused of improper conduct in relation to female employees. The FFF filed a defamation suit against So Foot magazine, the publication in which these allegations were made.
Parisian prosecutors confirmed to Stats Perform on Tuesday that a probe into "sexual and moral harassment" began the day before.
Le Graet published a statement of his own in response, denying the accusations.
The release, published by AFP, said: "[Le Graet] denies all (the) accusations of moral or sexual harassment or any other criminal offences.
"[Le Graet] denounces these repeated announcements by way of the press, which intervene [in the case] before the mission of the inspection has even made its provisional report.
"In this administrative investigation, which is clearly incriminating, Mr. Le Graet has had neither the opportunity to take cognizance of the elements concerning him, nor the opportunity to put forward his observations in defence, which is seriously prejudicial to the essential rights of the defence and the presumption of innocence."
Tags