Hemp hopes Bolt chat can spark consistent performances
Phil Medlicott
Press Association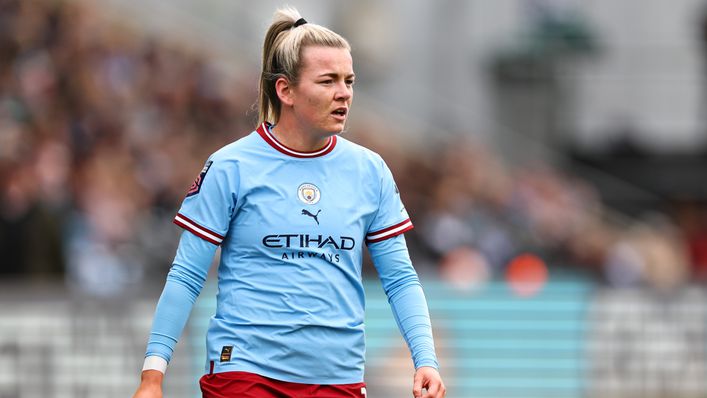 England forward Lauren Hemp is striving for more consistency in her performances after an eye-catching display last month earned her praise from Usain Bolt.
The 22-year-old scored 21 times in all competitions for Manchester City last season and was named PFA Young Player of the Year for a fourth time before helping England win the Euros during the summer.
She notched her fourth Women's Super League goal of the current campaign when City beat Chelsea 2-0 at the Academy Stadium on March 26 and met eight-time Olympic gold-medallist sprinter Bolt after the game.
Regarding her form this season, she said: "I think it's been a mixture of highs and lows.
"The main thing for me that I'm working on is being more consistent in my performances. If I'm being really critical on my season, it hasn't gone as well as I'd hoped it to."
She went on to shed light on her encounter with Bolt, saying: "It was nice to meet him, I was speaking to him for about 10 or 15 minutes. I signed a shirt for him, had a photo.
"He's lovely, he was really nice to me, and it's nice that people like that come and watch women's football. Hopefully soon we'll be able to make it more common and not like it's a surprise.
"He was saying I looked really confident when I was playing, obviously quite quick, which we both have in common, some more than others!
"He was just being really nice, and I was listening to his and Bunny [Shaw's] conversation, and he was lovely and just sort of singing my praises really."
Tags