Talking Tactics: Could Allegri take Juventus back to the top?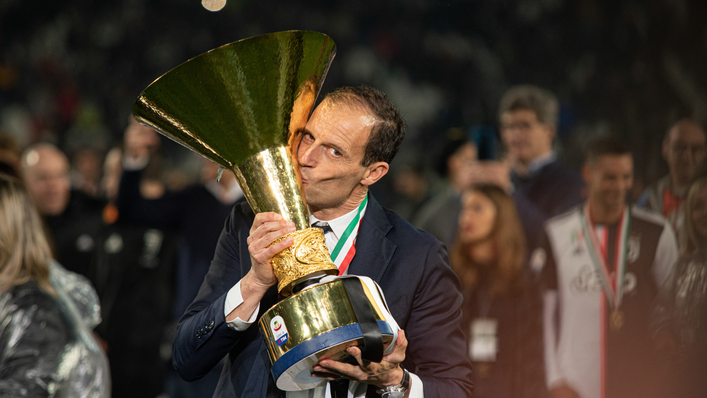 The quest for Champions League glory saw Juventus part ways with Massimiliano Allegri in 2019 — but the Bianconeri may not even be in Europe's top competition next season.
A disastrous campaign has left Andrea Pirlo's side battling to end the campaign in Italian football's top four.
Recent reports suggest Allegri, who led AC Milan to one Serie A title and Juve to five, is set to replace Pirlo at the Allianz Stadium this summer.
Ahead of tonight's must-win home clash with champions Inter Milan, we consider how the 53-year-old tactician could get the Old Lady back in the hunt for glory once again.
Back to basics
In an era filled with inverted full-backs, inside forwards and false nines, Allegri never seemed to waver from more traditional systems and styles.
He primarily flitted between 4-3-3, 4-2-3-1 and 4-4-2 but did use a back three on occasion.
Though the shape changed, the make-up of the team remained constant.
Wide players tended to be used on their stronger side and the midfield was generally made up of a tempo-setter and a destroyer.
The former Milan boss was also not one to put too much emphasis on full-backs being attackers — and Juventus supporters can expect a similar approach if he is reappointed.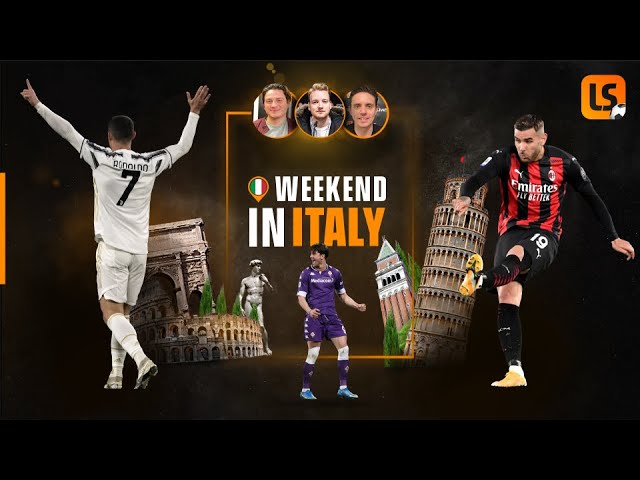 Build around Dybala
It was under Allegri that Paulo Dybala had the most prolific season of his career.
During the 2017-18 campaign, Juve's No10 hit 22 Serie A goals and struck 26 times in all competitions. Yet in the last two seasons, he has scored a combined total of just 22 in all competitions.
The Argentine maestro struggled to find a home in former manager Maurizio Sarri's system, while he has been plagued with injuries during Pirlo's reign.
According to reports, Allegri wants to rebuild Juventus and make Dybala a central figure.
With big changes expected at the club in the coming months, now could be the perfect time for the 27-year-old Argentine to become the team's fulcrum.
A midfield shake-up
Allegri has a penchant for deploying a destroyer in the centre of the park, with the likes of Sami Khedira and Arturo Vidal named in the starting XI for their Champions League final appearances under him.
Juve also added combative midfielder Emre Can to their ranks during his final season in Turin.
But in the quest for perfect football, the Turin-based side have replaced the players willing to do the dirty work with more creative-minded technicians.
In the 3-0 defeat to Milan earlier this month, Pirlo named named Adrien Rabiot alongside Rodrigo Bentancur in midfield. His other options in the middle of the park are box-to-box aces Aaron Ramsey and Weston McKennie, while Arthur is more of a dictator.
In all likelihood, Allegri will look to add some steel to that part of the pitch.
Goals win games, not conceding them wins titles
During Allegri's final two seasons with the club, Juventus kept a clean sheet in 50% of their Serie A outings.
They built their domestic success on the team's defensive resilience. As simple as it sounds, if the opposition cannot score, they cannot win.
Under Pirlo, Juve's clean sheet percentage currently stands at 22%. In 78% of their matches, they are having to score at least two goals to win. That just is not sustainable.
If they are to get back to winning ways, the Italian giants need to address their defensive issues.
A new approach in the transfer market
Right now, the Bianconeri are buying players they do not need and it has led to a poorly balanced squad.
They signed Federico Chiesa a year after bringing Dejan Kulusevski to the club, while Federico Bernardeschi is also still on their books.
Juventus have three talented wide forwards and they are not currently using a system suited to any of them.
In midfield, they previously signed Ramsey and Rabiot on free transfers, even though they do not have a place for either in their best XI.
First time around under Allegri, the club made shrewd moves in the market to improve their squad.
They will need to return to that way of operating if he takes the reins in Turin once again.
Watch Juventus vs Inter Milan live for FREE on the LiveScore Bet app tonight at 5pm (UK and Ireland only).
Tags