Klopp: Nunez would have more goals if Liverpool had better season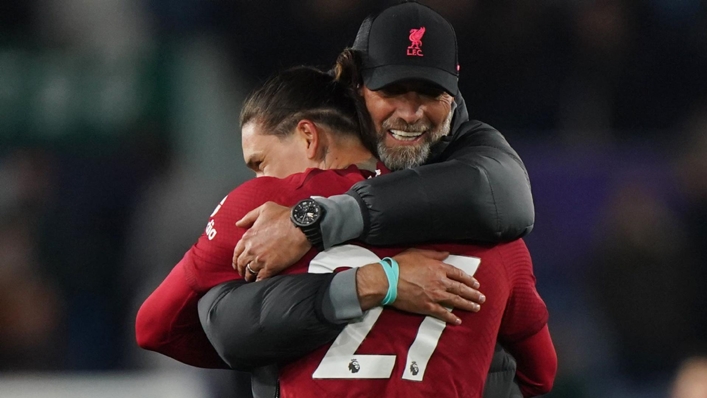 Jurgen Klopp insists forward Darwin Nunez would have scored a lot more goals if Liverpool had performed better this season.
The Uruguay international, signed from Benfica in the summer for a potential club-record £84million, has found the net 15 times in his maiden campaign.
However, with virtually all of Klopp's first-choice forwards available again the 23-year-old has struggled to secure a place in the team recently, starting just five times in the last 11 matches in which he has scored just once.
But Klopp said the failing was that of the team, which has been wildly inconsistent prior to their current six-match winning run, and not the player.
"There's a lot more to come. That's clear. He needs time to settle," said the Liverpool manager.
"The most difficult thing for a striker is to come into a team that is not clicking.
"Imagine if we played for us a good season, an 80-point or more season, he would have scored more goals definitely.
"But it is like now each situation we created and miss it is a more high level (of pressure).
"Mo Salah, in his best season when he scored 40-odd goals, missed chances. That's normal. Erling Haaland missed chances. But they had much more than we created in this period.
"Fifteen goals is absolutely fine. Still three games to go so possibly he can increase that number as well.
"He had time to adapt at Benfica and there was no language issue, or less than it is here. We tried to help him so he can help us even more than he did already."
Tags