David hails Premier League as 'best in the world' amid United links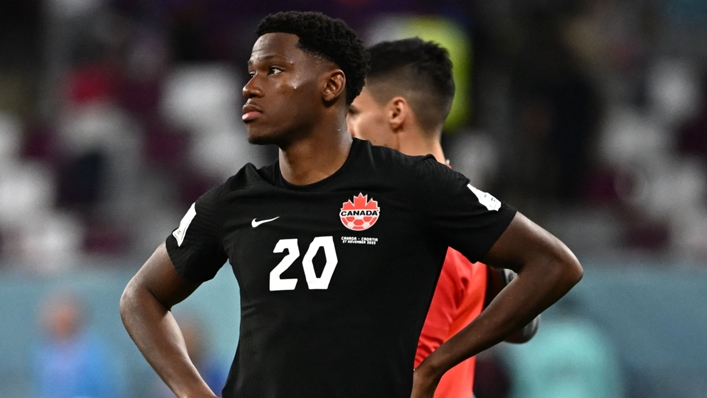 Reported Manchester United target Jonathan David believes the Premier League is "the best in the world" and says every footballer wants to play there.
David, who featured in all three of Canada's games at the World Cup, has started the 2022-23 season in fine form for Lille in Ligue 1, scoring nine goals in 15 appearances.
That has apparently caught the attention of English giants United, who are in the market for a new forward following the departure of Cristiano Ronaldo.
David, 22, is not aware of any interest, but revealed he has ambitions to play in the English top flight "some day".
"I am aware of nothing," David said. "When I am at the World Cup I am just focused on trying to enjoy the World Cup and enjoying the moment.
"What happens after I do not know, we will have to see.
"The Premier League is the best league in the world and I think every player would want to play there some day."
Canada crashed out of their first World Cup since 1986 after losing all three of their Group F games.
However, David believes the Maple Leafs gathered enough experience in Qatar to put in a much better showing in four years' time when they co-host the tournament alongside the USA and Mexico.
"What makes the difference at the highest level is the smallest differences," he added.
"Any player who plays at the World Cup, no matter what the outcome, you become a better player, you learn from it, and it helps you grow.
"The future is bright, despite the three losses. There are some good things we take and learn from to try and do better in the future.
"What makes the difference at the highest level is the smallest things, not finishing our chances and not holding onto scorelines."
Tags