Eidevall believes Emirates can be permanent home for his Gunners
Mark Mann-Bryans
Press Association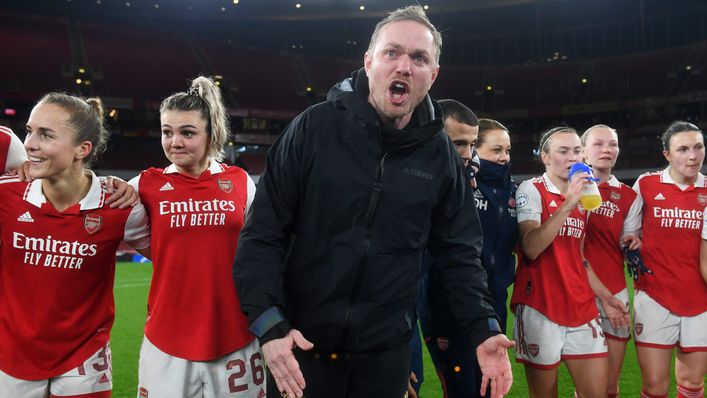 Jonas Eidevall believes it is a "realistic vision" for Women's Super League title contenders Arsenal to make the Emirates their permanent home.
A dominant first half at the stadium last night helped the hosts overturn a first-leg deficit to beat Bayern Munich 2-1 on aggregate and advance to the Champions League semis.
Trailing to a Lea Schuller goal, a Frida Maanum strike and Stina Blackstenius header sealed a 2-0 win to leave Eidevall on a high — despite the early loss of skipper Kim Little.
That win came in front of a crowd of 21,307, with Eidevall's side having also played to attendances of more than 40,000 on three occasions this season.
The Gunners boss said: "I think when we talk about growing the game, that's absolutely fundamental for creating these moments with our supporters.
"Being able to experience playing here so many times, but also to get supporters here to experience it with us, helps us to do this.
"I get the sense of belief that we're seeing history created very quickly in front of our eyes, when I see how the attendances and the culture is here at the Emirates.
"Five years ago, if someone would have said Arsenal's long-term plan is to move permanently to the Emirates, people would not have believed it.
"But now I think people understand that might be a realistic vision for the future."
Among the crowd were club technical director Edu and men's manager Mikel Arteta.
Eidevall, 40, added: "The support of the whole club is magnificent. They talk a lot about when you're around Arsenal that we always act with class.
"But when you're inside the organisation you really understand the meaning.
"It's not just something that's written on a wall. It's ingrained from top management and it spreads down.
"That communication and belief from them is amazing."
Tags