EXCLUSIVE
Joleon Lescott column: Under-pressure Potter edging closer to Blues axe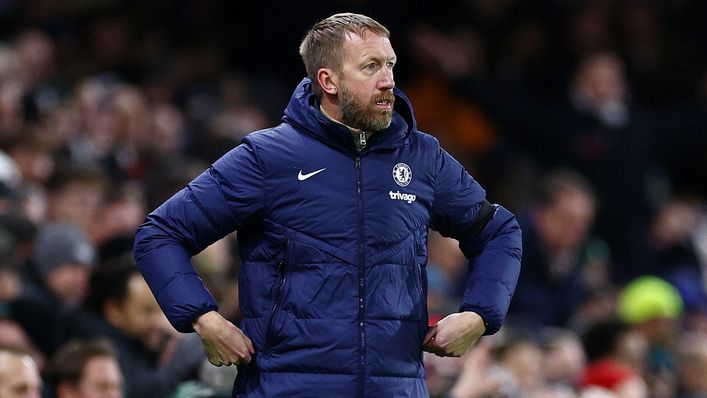 Chelsea suffered more misery at Fulham on Thursday night and I'm struggling to see how Graham Potter rides out this rough period for much longer.
The Blues host Crystal Palace on Sunday and it's getting to the stage where I'm expecting those in charge to lose patience.
Quite simply, it's the amount of money that's been spent — and that is harsh on Potter because I know he's not necessarily been the one spending it.
When he arrived in early September, there were some big names who had been signed for a significant outlay. And with that comes pressure to produce immediate results.
I've seen some make comparisons with Mikel Arteta's early months at Arsenal but I think this is a slightly different situation.
Though there were inconsistencies with the Gunners during that period, there were still performances — or periods in games, at least — where they looked outstanding.
You could see what they were trying to build towards. With Chelsea, I'm not really seeing any moments like that.
It all depends on what the club's owners are going to base their decision on, but these results can't go on much longer.
As it stands, I don't see Potter being given the time he needs to get things right at Stamford Bridge.
Gunning for glory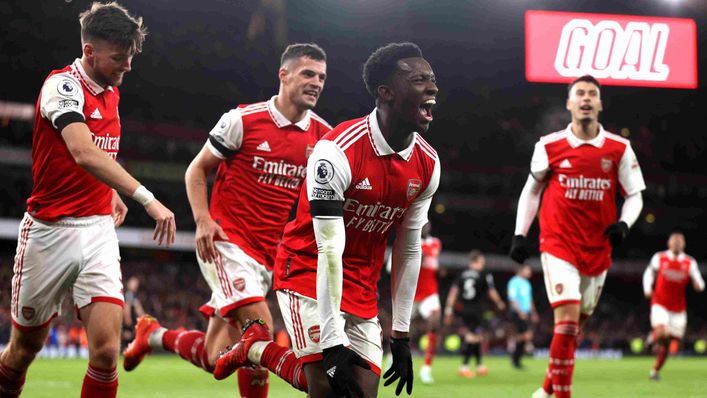 What a Premier League weekend we have in store, with the best possibly saved until last when leaders Arsenal go to bitter rivals Tottenham in a huge North London derby.
Going back to the start of the season, I think most fans and pundits had Spurs finishing above their neighbours — I was certainly one of them.
But inconsistency has plagued their campaign and it's hard to pinpoint exactly what has held them back.
Ben Davies has suggested that a full week on the training pitch will help the hosts going into this one and it's possible a hectic schedule has made it difficult for Antonio Conte to implement his ideas.
Given the tactical detail needed for his approach, their training will still be quite a heavy load. Add in a game every three or four days and I can see where that would be challenging.
On the other hand, Arsenal just seem to be in such a solid place as a football club.
Of course, that's easy to say when results are going well but this season has come about as a result of a long-term process.
They've stuck with Mikel through a shaky period and built on that philosophy, then added quality in the right areas.
When Harry Kane is in the opposition ranks though, you can't take anything for granted and the England skipper has an unbelievable scoring record in this fixture.
To be honest, I expect him to get his customary goal again on Sunday, but I still don't think it will end up being enough for Spurs.
Manchester mayhem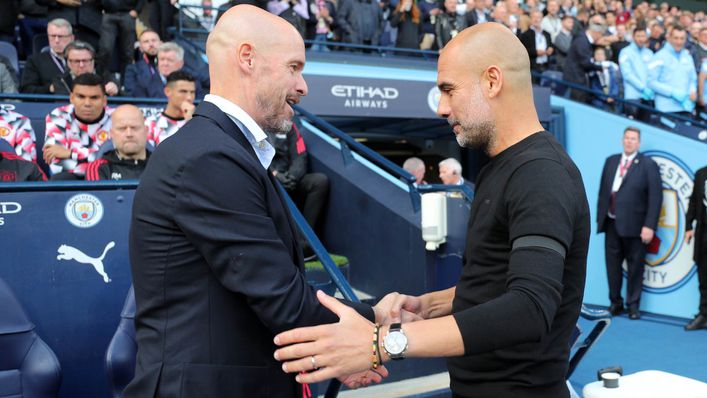 I'll be in attendance at Old Trafford for an equally fascinating derby on Saturday lunchtime when in-form Manchester United host Manchester City.
United are on a brilliant run but this is going to be a strong indicator of how much progress they've made in recent weeks.
City absolutely thumped them last October — again, in a game where United came into it off the back of some good results — and I don't expect Erik ten Hag to be as tactically naive as he was on that occasion.
I think it will be a lot closer this time around, especially with City having looked a bit shaky in recent weeks.
Is this the start of United getting back to being genuine title contenders? Probably not this season, but the signs certainly look encouraging in the long run.
They are showing that defined style of play and consistency all top teams require, though I still feel they are heavily reliant on Marcus Rashford.
If he was to pick up an injury — and I really hope he doesn't because he's a player I enjoy watching — I'd be struggling to see where the goals come from.
The visitors have had no problems finding the net but have dropped some surprising points this term, making for a brilliant title race.
It won't be spoken about collectively but I can assure you City players will privately be looking at the upcoming fixtures and thinking Arsenal may drop points, sensing an opportunity.
That also makes you put more pressure on yourself to perform, though I don't think anyone at the Etihad will be pressing the panic button just yet.
There are plenty of brilliant games this weekend, so let's get stuck into my predictions!
Joleon Lescott's Premier League Matchday 20 predictions
Aston Villa vs Leeds (Friday, 8pm, Sky Sports)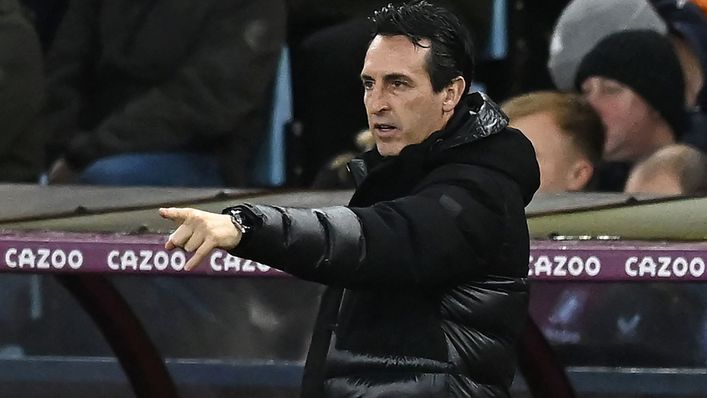 This game feels like a bit of a coin toss between two sides who are more than capable on their day, but are also hard to trust.
I'll go for Villa due to home advantage, though I'd probably have sided with Leeds if it was at Elland Road!
Prediction: Aston Villa 2-0 Leeds
Manchester United vs Manchester City (Saturday, 12.30pm, BT Sport)
As I said earlier, this is Manchester United's biggest test for some time and everything will need to go right for the home side here.
I'm expecting City to bring their very best given it's derby day, so I'll plump for my old club to prevail.
Prediction: Manchester United 1-3 Manchester City
Brighton vs Liverpool (Saturday, 3pm)
Brighton always seem to play well against teams who come to win, while Liverpool do tend to be vulnerable when a side has a real go at their backline.
The Reds are still favourites, naturally, but I think the Seagulls can snatch a point.
Prediction: Brighton 2-2 Liverpool
Everton vs Southampton (Saturday, 3pm)
This is a huge game for both teams and I'd expect the Evertonians will make Goodison Park a cauldron, which is quite something to behold talking from experience.
I certainly hope that's the case because I'd be worried about the consequences for Frank Lampard if they don't get a result.
Prediction: Everton 2-0 Southampton
Nottingham Forest vs Leicester (Saturday, 3pm)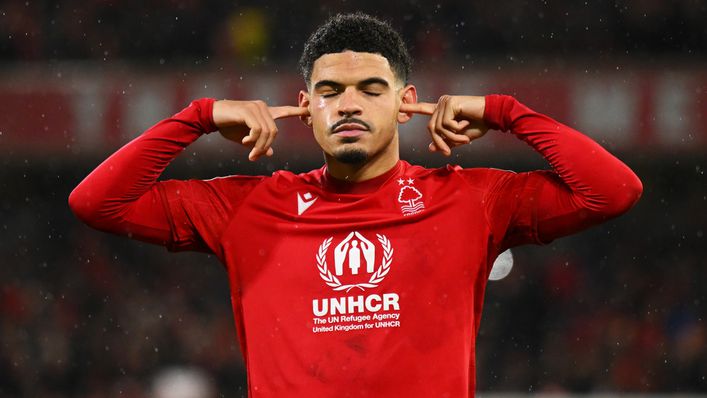 Yet another meeting of local rivals this weekend and Leicester's woes continue to surprise me — their squad should be performing so much better.
With that in mind, I'm backing Forest to build on their midweek Carabao Cup heroics and edge this one on home turf.
Prediction: Nottingham Forest 2-1 Leicester
Wolves vs West Ham (Saturday, 3pm)
Wolves have been on the end of some shocking decisions recently, with the VAR controversy against Liverpool leaving me genuinely speechless.
They should take encouragement from those performances though and I reckon they could edge out West Ham, who are finding it hard going this term.
Prediction: Wolves 2-1 West Ham
Brentford vs Bournemouth (Saturday, 5.30pm, Sky Sports)
Gary O'Neil must be scratching his head as to why results suddenly turned sour at Bournemouth once his job title changed.
The Cherries are still competing most weeks but I have to favour Brentford at home, with the Bees enjoying yet another stellar season.
Prediction: Brentford 3-2 Bournemouth
Chelsea vs Crystal Palace (Sunday, 2pm)
If I'm Patrick Vieira, I'm telling my players to play not to lose for the first 60 minutes and get this Chelsea side under intense pressure.
My heart says the Eagles can go and get a big win here but Chelsea don't lose four games in a row. Or do they?
Prediction: Chelsea 1-2 Crystal Palace
Newcastle vs Fulham (Sunday, 2pm, Sky Sports)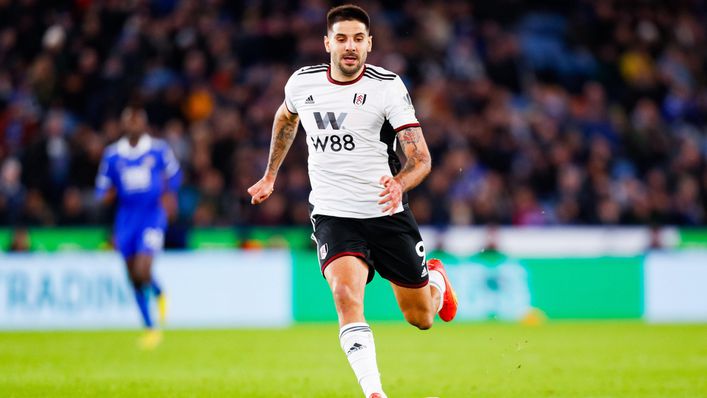 This should be an entertaining affair between two sides enjoying sensational campaigns — but I have to go for Newcastle at home.
Fulham's chances will rely on whether Aleksandar Mitrovic is fit to face his old club, though they'll have their work cut out even with the Serbian striker.
Prediction: Newcastle 2-1 Fulham
Tottenham vs Arsenal (Sunday, 4.30pm, Sky Sports)
What a finish to the weekend! Spurs will be desperate to scupper Arsenal's title tilt but I have to go with the formbook.
The Gunners are just playing with such confidence and even if Spurs score, they give up so many chances at the moment.
Prediction: Tottenham 1-2 Arsenal
Joleon Lescott was talking to Matthew Hill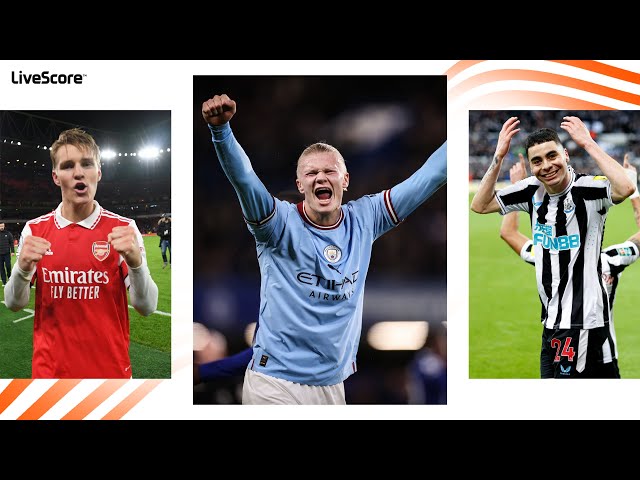 Tags