EXCLUSIVE
Joleon Lescott column: Red Devils can blow title race wide open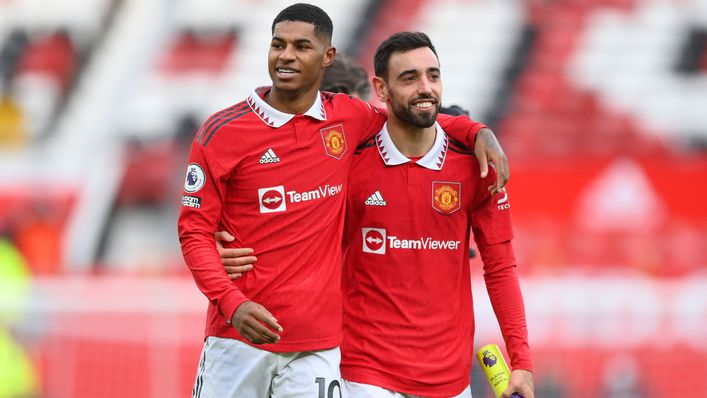 Arsenal can take a huge step towards the Premier League title on Sunday afternoon — but I think Manchester United may spring a surprise at the Emirates.
We saw in last week's Manchester derby how devastating Erik ten Hag's side can be in transition and this is going to be a similar type of contest in North London.
They may not have much of the ball but that won't worry United. If they can stay in the contest early, I wouldn't be surprised to see them prevail.
Of course, their job has become significantly harder due to Casemiro's suspension.
The Brazilian has been immense since arriving at Old Trafford but Ten Hag seems to have faith in all of his squad members and I'm sure he'll back either Fred or Scott McTominay to carry out that role.
If it was me, I'd probably opt for Fred.
He features more than McTominay and is that little bit more dynamic, plus he's just done a fantastic job on Kevin De Bruyne last weekend.
United dropped points late against Crystal Palace in midweek and while that will have hurt, they've got enough strong characters in their squad to dust themselves down and go again.
Perhaps that will give them a bit of a wake-up call and, while it has stopped everyone shouting about them potentially being in the title race, there'll still be a belief in that dressing room that they can go all the way.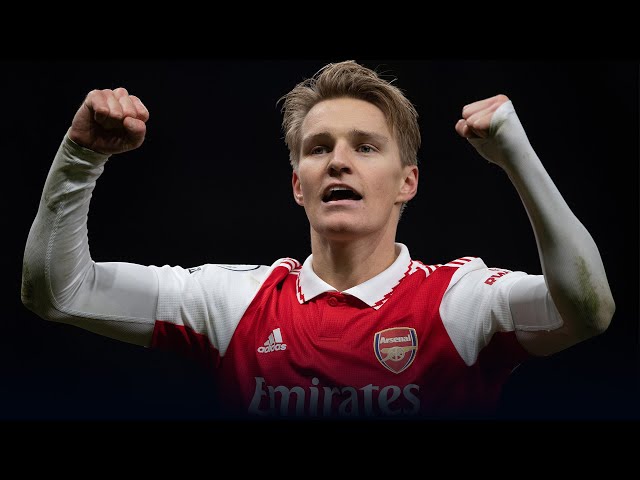 If Ten Hag's men are to succeed, they'll need a plan for stopping Martin Odegaard.
Arsenal's captain has been fantastic this season and it hasn't surprised me to see him take his game up a level.
He may only be 24 but this is someone who is used to having the weight of a nation on him. I think we sometimes overlook how big Odegaard is in Norway!
He's been in the spotlight since he was 15 and is a shining example of a modern-day captain, who leads with his actions on the pitch and discipline rather than barking orders.
Underachievers collide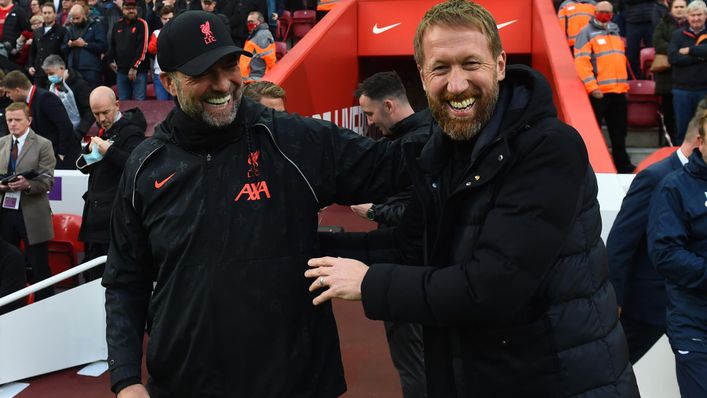 The weekend kicks off with Liverpool hosting Chelsea in a contest between two teams who have had far from ideal seasons to date.
Being honest, I don't expect either of these two sides to end up in the top four, which is a crazy thing to be saying in January given how high expectations were in both camps back in August!
Jurgen Klopp already seems to be trying to blood in new faces and younger talent, though it's a difficult balance to strike.
If you do play those youngsters and results don't improve in the short term, how does that impact their confidence? Do people start to question whether they are good enough?
You want to give them the exposure, but this is also a time when you need your experienced heads to be vocal, tweaking little things to help snap the bad run of form.
Chelsea's approach has been slightly different to the Reds with owner Todd Boehly spending aggressively to back Graham Potter.
Noni Madueke looks like he'll soon become the Blues' sixth signing of the January window and their recent business certainly seems to have more of an eye on the future.
Last summer, the signings appeared to be players that Thomas Tuchel would've wanted, whereas the new arrivals are younger and have a bit of a point to prove.
It's exciting for Potter to have all these talented prospects arrive, although the squad does look rather on the large side now.
You'd imagine a summer clear-out is on the cards but if you're Potter, you just have to work with the players you currently have at your disposal and concentrate on the here and now.
On that note, time for my Matchday 21 predictions.
Joleon Lescott's Premier League Matchday 21 predictions
Liverpool vs Chelsea (Saturday, 12.30pm, BT Sport)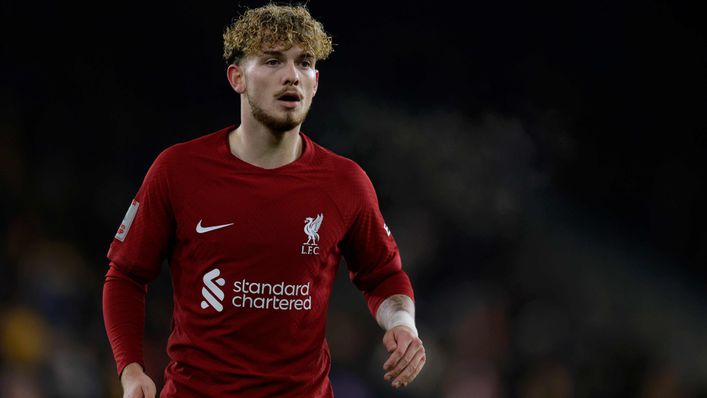 Both these teams are so unpredictable! I'm not in a place where I presume either of these teams to win any more — you don't know what you're going to get.
Initially, I was leaning towards a Chelsea win but I'm actually going to plump for an entertaining draw.
Prediction: Liverpool 2-2 Chelsea
Bournemouth vs Nottingham Forest (Saturday, 3pm)
Bournemouth will have pencilled this down as a must-win but all the momentum and form points to Forest coming out on top.
The Cherries' recent run of results will make for a nervy atmosphere and I expect the visitors to take advantage.
Prediction: Bournemouth 1-2 Nottingham Forest
Leicester vs Brighton (Saturday, 3pm)
Leicester are having a really tough campaign and I already think the teams in the top half of the table are probably out of reach for the Foxes.
You can't oppose the Seagulls with the form they are in, so I have to go for another away win.
Prediction: Leicester 1-2 Brighton
Southampton vs Aston Villa (Saturday, 3pm)
It's been a much-needed improvement in fortunes for Nathan Jones at Southampton and his squad will feel like a corner has been turned.
I have to go for Villa here though. Unai Emery already has his men well drilled and I think they'll have too much for the hosts going forward.
Prediction: Southampton 0-2 Aston Villa
West Ham vs Everton (Saturday, 3pm)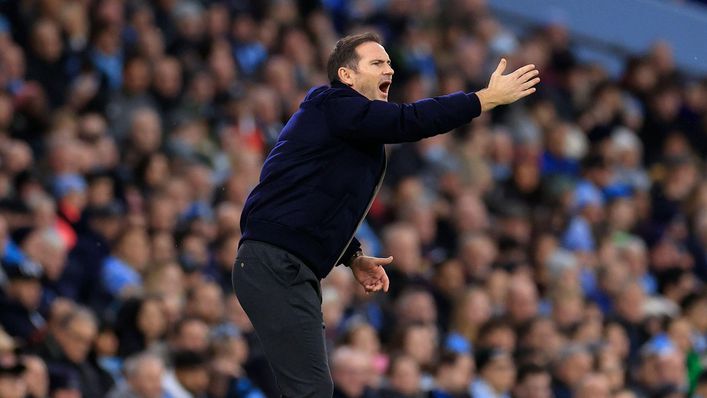 It goes without saying how important this game is with both managers feeling the heat, though I don't necessarily expect the loser here to be sacked as a result.
These types of games are usually decided by fine margins and home advantage could get the Hammers over the line.
Prediction: West Ham 1-0 Everton
Crystal Palace vs Newcastle (Saturday, 5.30pm, Sky Sports)
Patrick Vieira has been quite vocal about his Palace side in recent weeks but I think that shows the strong relationship he has with his players.
The Eagles will be buzzing from that late equaliser in midweek but I have to go for Newcastle, who are going about their business so impressively at the moment.
Prediction: Crystal Palace 1-2 Newcastle
Manchester City vs Wolves (Sunday, 2pm)
City showed plenty of mettle in that comeback win over Spurs. That second-half showing was them at their brilliant best and that doesn't bode well for Wolves.
Pep Guardiola's side can put the pressure on Arsenal by taking three points and I'm expecting them to do so with minimal fuss.
Prediction: Manchester City 3-1 Wolves
Leeds vs Brentford (Sunday, 2pm, Sky Sports)
Frustration is building at Leeds and I do think Jesse Marsch is a man under pressure currently — with this a nightmare game for the American coach.
Whites fans expect to be beating the likes of Brentford at home but the Bees are flying and you'd have to say they are the likeliest winners here.
Prediction: Leeds 0-2 Brentford
Arsenal vs Manchester United (Sunday, 4.30pm, Sky Sports)
The Gunners were great at Tottenham but United's performance at City was a perfect example of how to win on the counter-attack.
Perhaps I'm speaking with my City hat on here but an away win would blow the title race wide open once again — and I could see it happening!
Prediction: Arsenal 1-2 Manchester United
Fulham vs Tottenham (Monday, 8pm Sky Sports)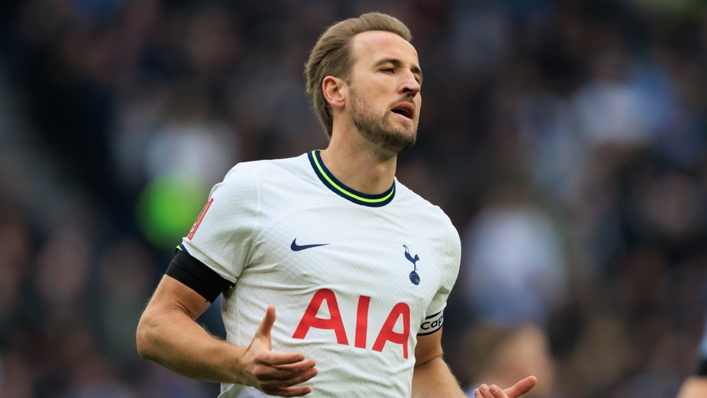 This could be the one that tips things over the edge for Antonio Conte at Tottenham. Perhaps a bad result here could see him walk away?
Fulham have been brilliant in recent weeks but I'm kind of expecting the visitors to turn in a big performance and get a much-needed win.
Prediction: Fulham 0-2 Tottenham
Joleon Lescott was talking to Matthew Hill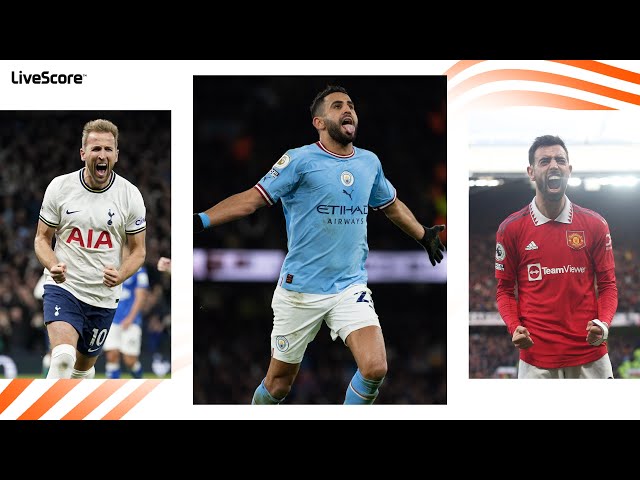 Tags