EXCLUSIVE
Joleon Lescott column: City Treble would be Pep's greatest achievement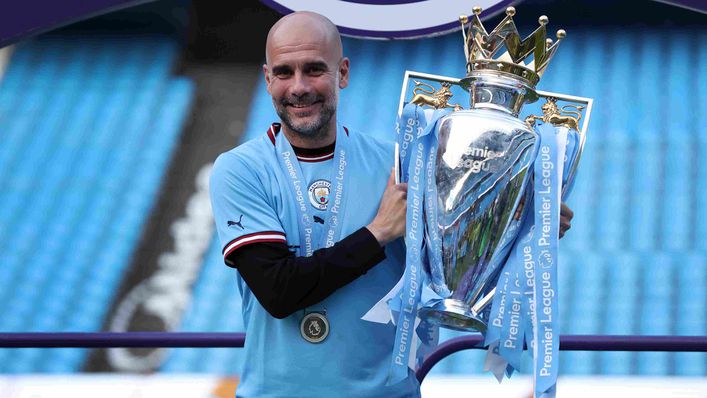 Manchester City are Premier League champions once again — and this season could yet go down as Pep Guardiola's greatest ever.
Even though the great man's achievements with Barcelona will always hold a special place in his heart, a Treble with City achieved in such emphatic fashion would be on another level for me.
Why would it be so special? Well, this is a team he has created from scratch, in his own image.
Bar Kevin De Bruyne, he's brought every single one of them to the club and coached them masterfully to carry out his brand of dominant football.
If he does go on to win the Treble, this team enters the history books as one of the all-time great sides and I'm sure that would give a perfectionist like Pep huge satisfaction.
It does beg the question of how long he will go on for at City, though.
He told me he didn't plan on managing for decades longer and although he claims to have reconsidered that recently, I thought he said it with a bit of conviction!
However, I don't think his exit is imminent.
A Treble would be a fitting way to bow out. But equally, he'll be relishing trying to win things like the Super Cup and Club World Cup next season.
He signed a two-year extension recently and I fully expect him to see that out.
Unsung heroes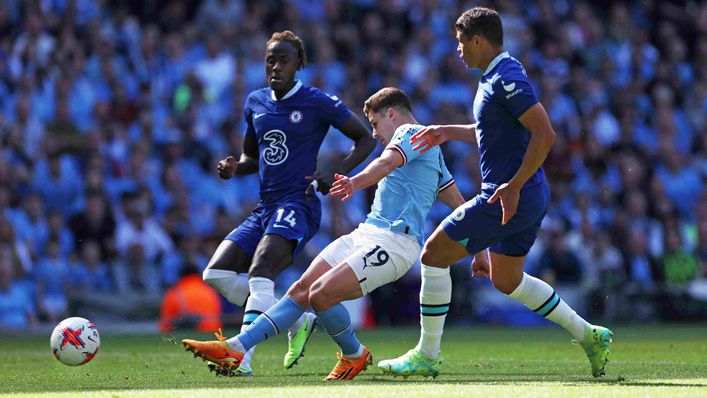 Quite rightly, praise has been heaped on the likes of Erling Haaland and Jack Grealish this season.
But this City side is packed full of unsung heroes who have played pivotal roles in their phenomenal success.
Nathan Ake, for example, has been huge.
His positional change and strong form coincided with Jack's upturn in performances. He's more defensive-minded than a Joao Cancelo, which lets the former Aston Villa man just do his thing in the final third.
Next to him, you cannot understate the impact of Manuel Akanji.
Nobody knew how often the Swiss international would be called upon but Guardiola has played him in so many important games — and he's never let him down.
And what about the contribution of Julian Alvarez at the other end of the pitch?
To be just shy of 20 goals in his maiden campaign in English football across all competitions is outstanding.
That's before you consider more than half of his appearances have come from the bench!
When you factor in how much he played at the World Cup for Argentina as well, to keep that sharpness is ultra impressive.
Treble within reach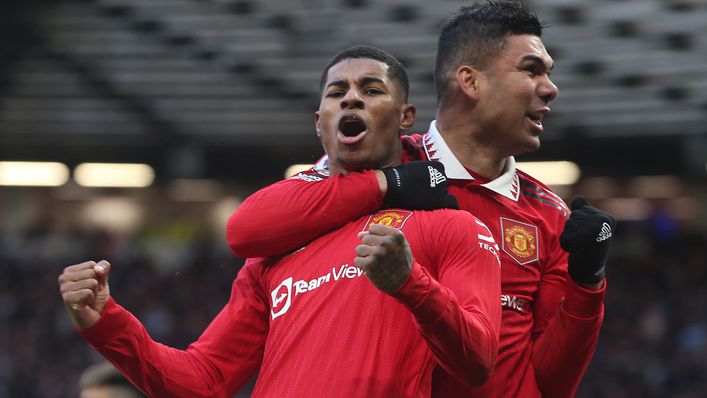 Only Manchester United and Inter Milan now stand between City and glory on three fronts.
Pep's men enter the FA Cup final and Champions League final as strong favourites. But if I was to pick the contest I view as more dangerous, I'd go for United.
I'm not saying there'll be complacency creeping in but those City players will know what they have to do to beat their rivals. They've done it before, many times.
For the Inter game, focus levels are going to be higher than ever because it's a trophy they've never won — and a career-defining one they have chased for so long.
Add in the fact they haven't faced the Italians previously and you just know they will be meticulous in their preparation for that contest.
United would dearly love to spoil the party and are capable. But honestly, I can't see them doing it.
I think City get it done and this team takes their rightful spot in the history books!
Joleon Lescott was speaking to Matthew Hill
Tags