EXCLUSIVE
Joleon Lescott column: January sales will see top clubs splash the cash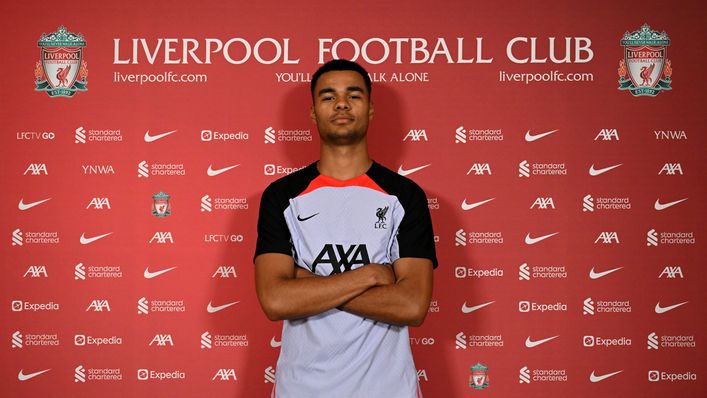 The January transfer window is open for business and I have a feeling we're going to see many of the Premier League's leading lights wheeling and dealing this month.
Liverpool kicked things off with the shock signing Cody Gakpo from under the noses of Manchester United — a classic bit of business.
Despite their struggles on the pitch this season, the Reds have led the way alongside Manchester City in recent years when it comes to showing other clubs how to conduct their transfer dealings.
When they want to sign a player, you don't really hear about it until it's suddenly done. It's similar with tying down their stars to new contracts.
Although I don't know many of the people in charge of transfers at Anfield, I know the City backroom staff are extremely efficient in how they table their offers and finalise agreements.
Combine that with the reputations of the two clubs, and the possibilities of what you can win with them as a player, it's little wonder they land their top targets swiftly and regularly.
Other sides like Manchester United, Chelsea and Tottenham tend to have more public transfer sagas and all three need reinforcements.
United have publicly admitted they're chasing a striker. And after failing to land Gakpo, it'll be interesting to see where they turn next.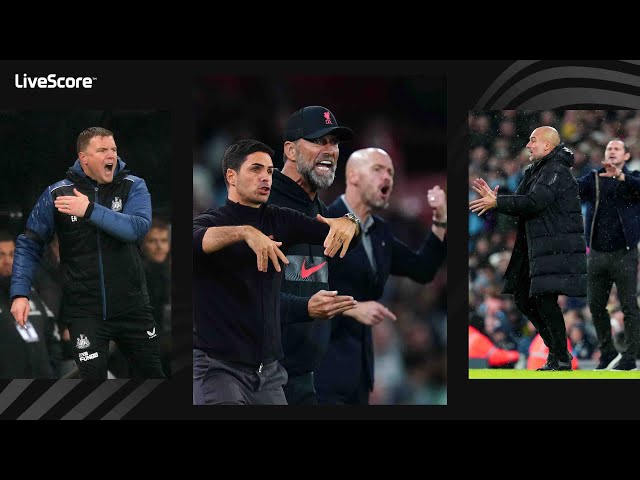 I do wonder whether they may end up moving for a similar profile of player to league leaders Arsenal, who will be chasing cover for the injured Gabriel Jesus — watch this space!
For Chelsea, their new owners will want to continue flexing their financial muscle, while Antonio Conte has made no secret of how much he believes his Spurs squad needs improvement.
I must admit, I have limited sympathy for the Italian in that regard.
Last summer, the North Londoners strengthened in defence, midfield and attack. He's never really suggested that the players signed were not his chosen targets either.
I know it's important to keep strengthening but there comes a time when he has to look in the mirror a bit and ask if he's getting as much out of that group as he should be.
Stick or twist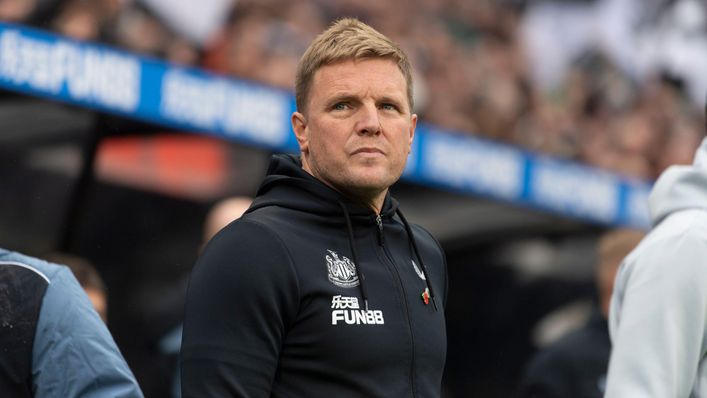 Away from the traditional big six, I'm intrigued to see how Newcastle approach the next few weeks.
It's a hard one for Eddie Howe and the club. Do you want to risk disrupting the rhythm of your squad by signing potential Champions League players for next season now?
Once you're in the Champions League, there's undoubtedly a bigger premium to pay for your top targets.
So you either move now for those players who help you have sustainability in Europe, or you keep faith with your current group and likely pay more for new faces in the summer.
As I've said previously, Eddie is doing a great job with the players he's got.
I know Dan Ashworth and I'm sure he and the club's owners are looking to sign players they know the manager can work with and improve.
Down at the other end of the table, there are plenty of sides who will be desperately looking to make some morale-boosting additions.
I've never got my head around why so many deals go through on the last day.
Sure, I understand deals may be completed then. But so often we see names plucked out of nowhere, spontaneously.
You have to go in with a clear plan, at least in terms of the positions you want to get filled, with a shortlist of options in case your first choice doesn't want to come.
Teams like Everton and West Ham probably don't expect to be down in that relegation scrap, so it changes the calibre and profile of signing required.
The players they need right now may not fit in with their long-term visions. So do you only deal in short-term acquisitions? It's very difficult.
Whatever happens, I'm sure there'll still be plenty of clubs rushing around in the window's dying hours.
After Liverpool were stunned by Brentford last night, it's time for the remainder of my Matchday 19 predictions.
Joleon Lescott's Premier League Matchday 19 predictions
Arsenal vs Newcastle (Tuesday, 7.45pm, Sky Sports)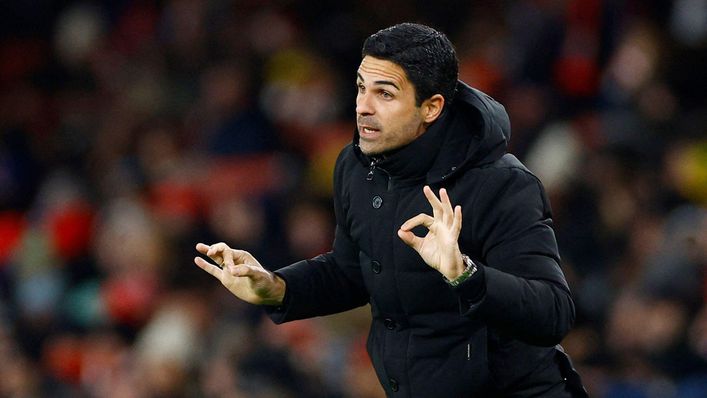 What a game! This is a tough one for both teams but I think being at the Emirates is a major advantage for Arsenal at the moment.
Their home crowds have been a huge asset to them recently, while a trip up to Newcastle would've been a really difficult atmosphere to deal with given how well they're performing.
If the Gunners start well, it could end up being more comfortable than is being forecasted.
Prediction: Arsenal 3-1 Newcastle
Leicester vs Fulham (Tuesday, 7.45pm)
Fulham are playing with great confidence and it's good to see them not being solely reliant on Aleksandar Mitrovic.
They'll be confident heading to Leicester and I think this is an important game for the Foxes not to lose, given how their season has gone so far.
Brendan Rodgers needs to get things moving in the right direction quickly if they are to keep hold of their best players.
Prediction: Leicester 1-1 Fulham
Everton vs Brighton (Tuesday, 7.45pm)
I'm hopeful Everton can build on that brave point they earned at Manchester City but this is a very difficult task.
The players are clearly behind Frank Lampard and that's encouraging, though we're getting to the point now where points are more important than performances.
At home, this is the kind of game the Toffees just need to find a way of winning.
Prediction: Everton 2-1 Brighton
Manchester United vs Bournemouth (Tuesday, 8pm)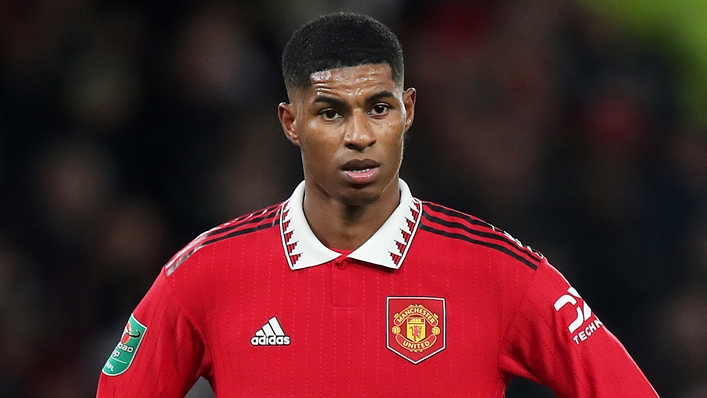 I watched the Red Devils at the weekend and they created a lot of chances, which will encourage Erik ten Hag.
You'd think Marcus Rashford will be back in the starting line-up after his exploits from the bench. And if he scores again, that leaves the Cherries up against it.
Gary O'Neil's side tend to make things competitive but I reckon they'll be leaving Old Trafford empty-handed.
Prediction: Manchester United 2-1 Bournemouth
Southampton vs Nottingham Forest (Wednesday, 7.30pm)
What a massive game this is for Southampton and Nathan Jones. They desperately need a win and home advantage could be massive.
Being honest, though, I'm still not sure if it's going to be enough against a Forest side who seem to have improved a lot in recent weeks.
Steve Cooper's men have a clear idea of how they want to play and can pile more misery on the Saints.
Prediction: Southampton 0-2 Nottingham Forest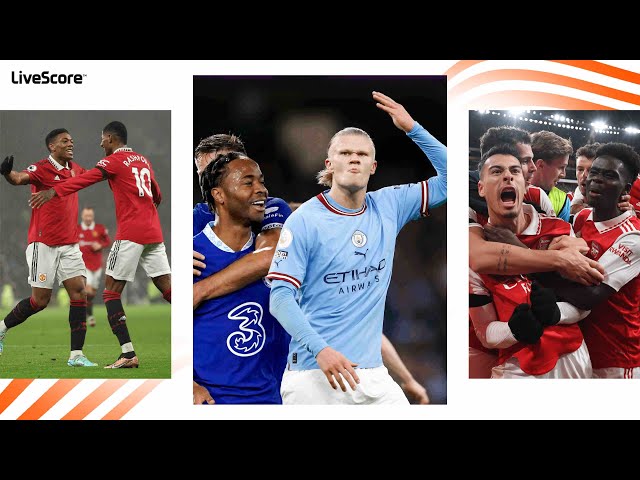 Leeds vs West Ham (Wednesday, 7.45pm)
There are three worse sides than West Ham in the Premier League, so I don't see them going down this season — but this is a big game for them.
Leeds are probably quite comfortable with their position at the moment but defeat here would drag them right back into the thick of things.
David Moyes will have his players ready for a battle and they may just prevail.
Prediction: Leeds 1-2 West Ham
Crystal Palace vs Tottenham (Wednesday, 8pm, Sky Sports)
Things are not going to plan for Spurs and this tricky trip to Crystal Palace is the last thing they would've wanted.
A London derby under the lights will have the Eagles up for it and I simply can't pick the visitors to win this given their recent performances.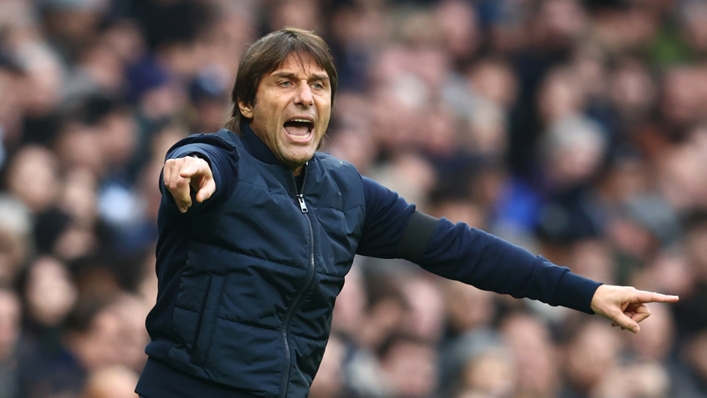 Of course, their superstars could click into gear at any time. But until then, more trouble lies ahead.
Prediction: Crystal Palace 1-0 Tottenham
Aston Villa vs Wolves (Wednesday, 8pm)
I think Wolves are playing a bit better than results suggest but they do need to start getting points on the board.
Unai Emery has made a real impact at Aston Villa and suddenly they look like they can compete tactically and physically with most sides in the division.
It hurts me to say it but I see Villa winning this quite comfortably.
Prediction: Aston Villa 2-0 Wolves
Chelsea vs Manchester City (Thursday, 8pm, Sky Sports)
It's a tough game for Chelsea. I think this group of players they have and this manager will probably fare better against better teams in time.
But I have to go for a City win — there's not a lot between the sides quality-wise but confidence and understanding is much higher currently in the away camp.
If the hosts are beaten easily, I think this will be the most pressure Graham Potter has ever been under in his managerial career. Pressure ramps up very quickly at the top level.
Prediction: Chelsea 1-3 Manchester City
Joleon Lescott was speaking to Matthew Hill
Tags