Joleon Lescott column: United need work but Ralf will not wreck it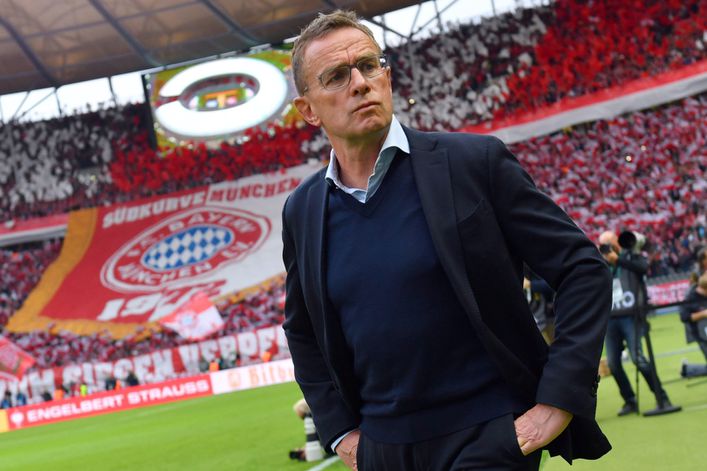 Ralf Rangnick will finally be in the Manchester United dugout when they host Crystal Palace on Sunday — but I'm not expecting wholesale changes right away.
Michael Carrick did a really good job as caretaker boss and I'm sure Rangnick has had a very close eye on each game.
Judging by his first press conference, he also appears to have had good conversations with Carrick, Ole Gunnar Solskjaer and others who have been around the squad in recent months.
Those chats will have given him an important insight into what he's walking into. And for me, that will have only confirmed the need to take a slow and steady approach.
Don't get me wrong, Rangnick will have big plans for his time at United, but he's also experienced enough to know these projects take time.
As I've seen first-hand in my career, going into a club and tweaking things like session times, training intensity and recovery periods can have an impact on injuries like you wouldn't believe.
Also, the tactical work he'll want to do with the players is not something that can be rushed.
Implementing a new philosophy and new methods takes time and Rangnick will need to show patience as the players get up to speed.
Of course, that process is made harder by the fact he arrives midway through a campaign, ahead of what is always an intense festive period.
Games will be coming thick and fast and there are no easy ones in England's top flight, which can sometimes catch new managers by surprise.
Ultimately, I think this is an appointment that puts United back on the right track longer term.
By the end of this season, I expect we'll be able to watch them and see exactly what they're trying to do rather than just getting a result by any means necessary.
The longer Rangnick is at the club, the more influence he's going to have on the future — even at academy level.
By implementing a clear vision and principles, young talent coming through will be moulded by the club's coaches to ensure they know exactly what role they're expected to play in the first team.
Although I expect him to try and make the best use of the squad he's got, a little bit of January transfer window action seems likely.
I think right-back, centre-back and central midfield are areas where new faces may arrive — though a lot of that will depend on who can impress in the next few weeks.
It is going to be fascinating to watch it all unfold.
Tuchel's 'lucky' Blues head to Hammers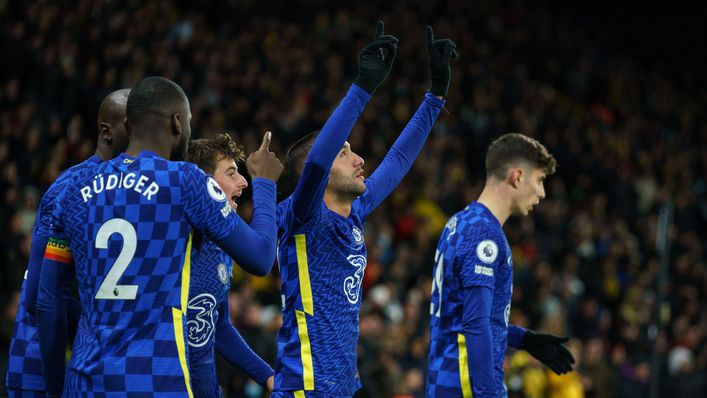 Thomas Tuchel raised a few eyebrows when he said Chelsea were lucky to beat Watford — and now they face a tough trip to West Ham on Saturday lunchtime.
I watched a lot of the game and I still thought the Blues looked pretty comfortable. But if there's one thing you would say about Tuchel, it's that he's refreshingly honest.
He doesn't seem the kind of guy who says one thing to the media and another to his players. When he says something, he means it and I really enjoy listening to him.
The standards he has set are so high that opponents must be at their very best for 90 minutes to get a result.
So even if Chelsea have an off day, they still usually have enough to grind out three points.
I have been in title-winning dressing rooms and you end up in a headspace where you're so confident of finding a way to win when you walk on the pitch.
If Chelsea and Tuchel have had some luck in recent weeks, they've certainly earned it.
They face a West Ham side who'll be disappointed to have only taken one point from their last three league games.
Beating Wolves and Brighton would have helped them view this clash as a bit of a free hit — but now the pressure is on to find a win and maintain their top-four tilt.
With Arsenal, Tottenham and United hot on their heels, pulling out a result would send a huge message to their rivals.
One thing you can be sure of is that David Moyes will not let standards slip.
Even the most avid West Ham fan probably wouldn't have expected a charge for fourth this term. But now they're in the mix, Moyesy won't want to let it go without a fight.
I had many happy years under him. He knows when to be a disciplinarian and when to lift the spirits.
While he's always up for a laugh, the playing squad won't want to take their foot off the gas and all focus will be on a big performance against the title-chasers.
Joleon Lescott's Matchday 15 Premier League predictions
West Ham vs Chelsea (Saturday, 12.30pm, BT Sport)
I can't go against Tuchel's men because so much has to wrong for them to drop points. I think they find a way to win.
Newcastle vs Burnley (Saturday, 3pm)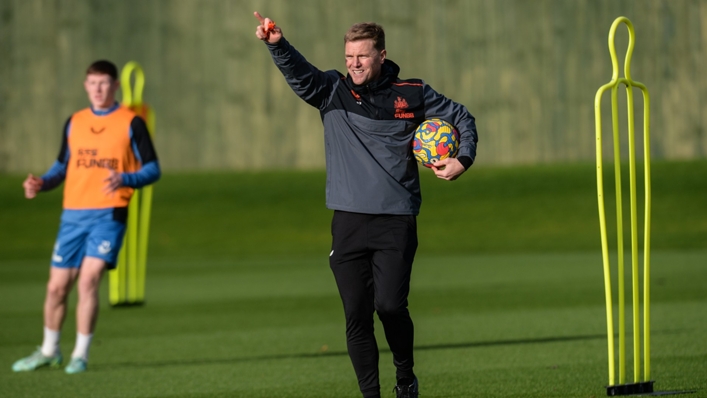 Sorry Newcastle fans, I'm going to say Burnley win this. They probably won't have much of the ball but that won't faze them. I think they can do a job on what is bound to be a nervous home side.
Wolves vs Liverpool (Saturday, 3pm)
In a similar vein to Chelsea, I find Liverpool extremely hard to oppose. Wolves haven't been hitting those same standards in recent games and I expect the Reds to cause them more woe.
Southampton vs Brighton (Saturday, 3pm)
This is a tricky game to predict but I think Brighton are probably due a win. They got a good draw against West Ham and a repeat performance would make life difficult for the hosts.
Watford vs Manchester City (Saturday, 5.30pm, Sky Sports)
It's a full house of away wins for me on Saturday! Watford were solid against Chelsea but still didn't get a result. City will pose a similarly tough challenge and I think they have too much quality.
Leeds vs Brentford (Sunday, 2pm)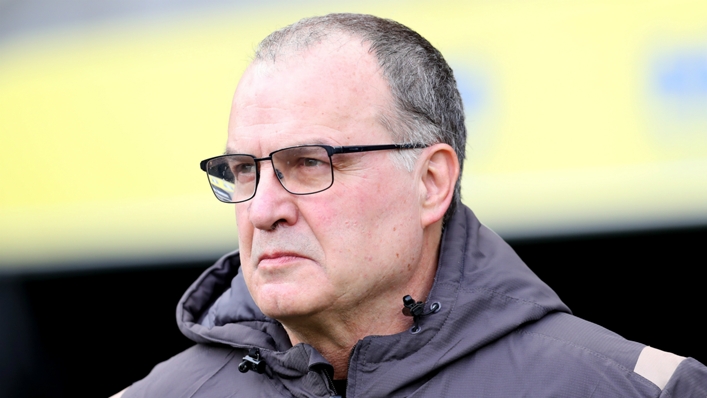 Leeds got a really important win against Palace in midweek and I think they'll follow it up against Brentford. Spirits will be high and a raucous home crowd should give them the edge.
Manchester United vs Crystal Palace (Sunday, 2pm)
Palace always pose a threat on the break but I expect United to kick off Rangnick's reign with three points. The players will be desperate to impress and should have too much for the visitors.
Tottenham vs Norwich (Sunday, 2pm)
Dean Smith must be delighted with his unbeaten start to life at Norwich but this will probably be the end of it. Tottenham did a job on Brentford in midweek and I forecast similar here.
Aston Villa vs Leicester (Sunday, 4.30pm, Sky Sports)
I'll be watching this one and expect it to be a good, close game. I think Villa just have the edge given the impact Steven Gerrard has made since he came in.
Arsenal vs Everton (Monday, 8pm, Sky Sports)
Everton need a big result here — or a big performance at the very least. I think this will be an improvement on the Merseyside derby but still believe Arsenal have enough to win.
Joleon Lescott was speaking to LiveScore's Matthew Hill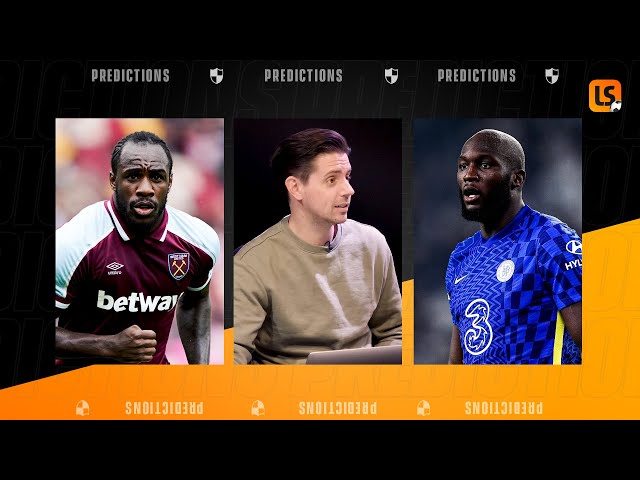 Tags