EXCLUSIVE
Joleon Lescott column: Messi and Mbappe can light up World Cup semis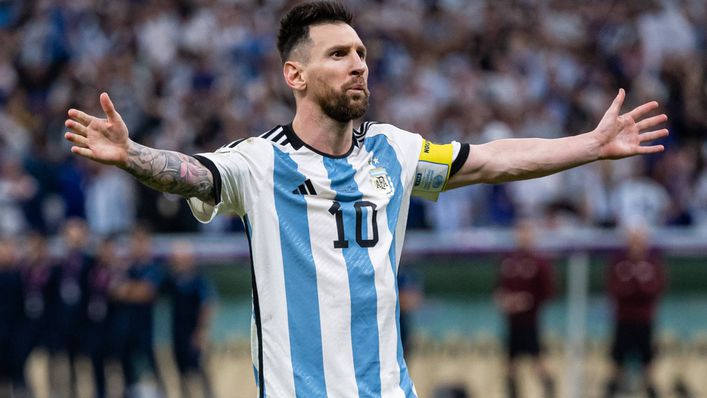 The stage is set for Lionel Messi and Kylian Mbappe to fire Argentina and France into a sensational World Cup final showdown.
At the start of the tournament, I spoke about Argentina being my favourites due to the Messi factor. But I must admit I did edge away from them after that Saudi Arabia defeat!
Looking back, that 2-1 reverse was clearly a huge wake-up call for them. However, let's not pretend this is a vintage team.
Sure, they're a side filled with good players — but at the heart of their run to the final four is an outstanding individual at the very top of his game.
Messi is playing like a man fully focused on determining his own legacy.
I think he recognises what winning this tournament would actually mean in the grand scheme of things.
For one, it hugely boosts the argument for him being considered the greatest player ever.
But it also cements his place in Argentinian folklore alongside Diego Maradona by leading his nation to World Cup glory almost single-handedly.
A Ballon d'Or would also likely follow, though I definitely think Messi is being driven by a desire to help his nation rather than any personal acclaim.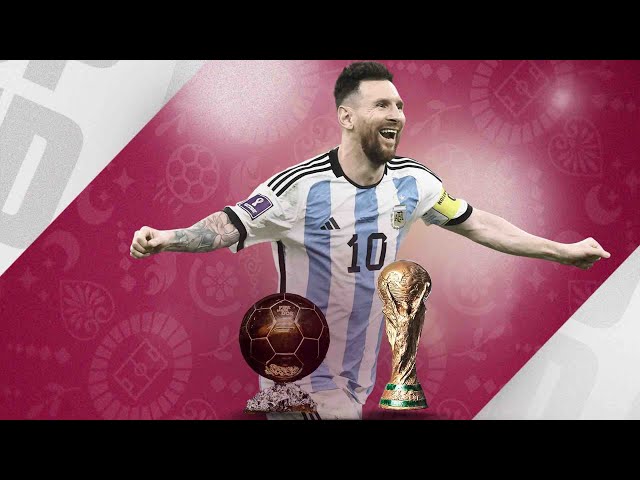 He's basically saying to his team-mates to do their job and he'll do what's needed to win. It's been special to watch.
Croatia, Argentina's opponents tonight, have leaned on their experience to find a way past Japan and Brazil, with another superstar at the heart of their success in Luka Modric.
I think their run has been built on nullifying opposition threats and playing to their own strengths. They did fantastically well to keep Raphinha and Vinicius Jr quiet.
Trying to keep Messi contained is a new level of challenge, however — plus I'm not convinced their goalkeeper can have as good a game as he did in the quarters!
I have to say that Argentina find a way through this game. It'll be close but I think they get it done in normal time by the odd goal.
Rounded France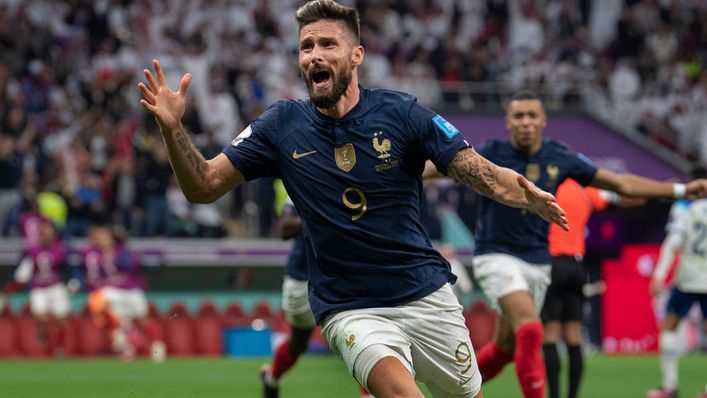 While Argentina are being driven by one brilliant individual, France are certainly the most balanced team at these finals.
When Mbappe was kept relatively quiet by England, it was Antoine Griezmann and Olivier Giroud who ended up doing the damage.
We shouldn't have been surprised. You don't become your country's all-time record goalscorer by accident and the wily Giroud popped up when his nation needed him most.
It's hard not to admire him and his attitude is superb. He's happy to help whenever and however he's needed without making a fuss when he's not used. He's a manager's dream.
From a fan's perspective, it was an open and entertaining game against the Three Lions but Les Bleus have a completely different challenge up next in Morocco.
I'm not sure that playing a team that lets them have all the possession and sits in deep necessarily suits France, but that versatility I mention should see them through.
Walid Regragui's men have made history whatever happens and other nations should take note of how well they've executed their strategy, even if it's an unfashionable one.
I'd snap your hand off for England to be in the final four, even if they'd been largely outplayed and scored with their only shots on target.
If you get results at a major tournament, nobody is going to question how you get them.
I don't think tiredness will impact the Moroccans too much because, in my experience, you never really feel fatigued when things are going well!
But if their inspirational captain Romain Saiss was to miss out through injury, that would be a hammer blow.
Ultimately, I'm expecting France to find a way through but it could be a long night.
England's heartbreak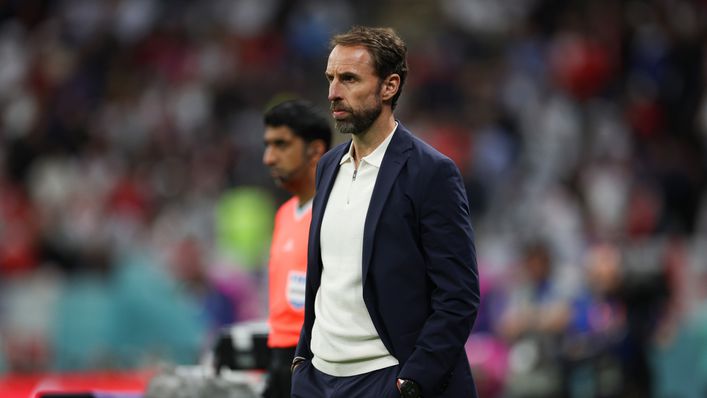 After the full-time whistle called time on England's tournament on Saturday night, I had an overriding emotion of pride.
Of course, that was coupled with huge disappointment because we played so well and it felt like a huge opportunity to lift the trophy.
It's hypothetical now, naturally, but I definitely believe France were the biggest obstacle standing between the Three Lions going all the way.
But the performance was a very positive one. Players like Bukayo Saka and Jude Bellingham showed they're ready to star on the world stage.
We nullified France's biggest threat in Mbappe and offered plenty at the other end of the pitch. On another day, some of those missed chances — and that penalty — go in.
It feels like we're in a far better place as a nation than we have been for years and all eyes are now on whether Gareth Southgate stays on.
I sincerely hope he does and I think the players clearly want him to as well. I can only see positives in him leading us into Euro 2024.
Even many of his fiercest critics are starting to acknowledge the feel-good factor he has created in representing England again and just how important that is.
There's not been many Three Lions bosses in my lifetime that have created such a positive environment for both the starters and the substitutes. Everyone is united.
I genuinely feel that if we stick with Gareth for Euro 2024, the best is still to come from this group.
Joleon Lescott was speaking to Matthew Hill
Tags