EXCLUSIVE
Defoe always knew Kane was destined for greatness at Spurs
Cian Cheesbrough
LiveScore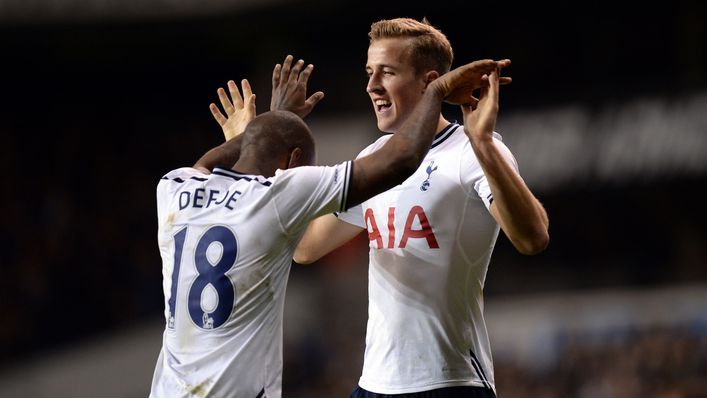 Jermain Defoe always knew Harry Kane was destined for greatness — but he never expected the striker to become Tottenham's all-time top goalscorer.
The England captain, 29, eclipsed Jimmy Greaves' long-standing record with a typically clinical winner against Manchester City yesterday to take his tally for Spurs to 267.
Kane's first-half finish was also his 200th Premier League strike — making him the third player behind Alan Shearer and Wayne Rooney to achieve the feat.
Having found the net 143 times during two different spells at the club between 2004 and 2014, Defoe sits sixth in Tottenham's list of top scorers.
The prolific marksman was still playing for the North Londoners when Kane made his first-team breakthrough and quickly realised he had all the tools to become an elite top-flight striker.
Speaking exclusive to LiveScore at the launch of his new BBC podcast, Outside The Box, Defoe said: "I could see it.
"I probably didn't expect him to go on and break Jimmy's record because I always looked at the record and thought, 'No one's getting near that!'.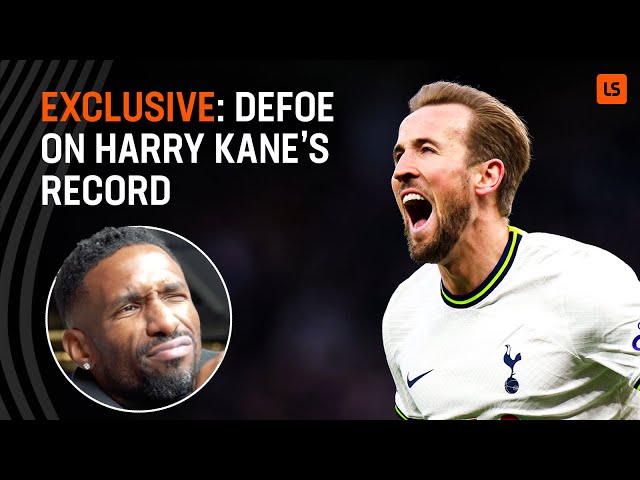 "I got 143 and I thought no one would get anywhere near that [Greavsie's record]. You try and get as close as you can and try and be among Martin Chivers and all the great forwards.
"But I knew back then there was a player there who could score goals for this football club. 100%."
Kane spoke of the "magical feeling" of becoming his boyhood team's top goalscorer as he paid tribute to the Spurs icon he surpassed.
And Defoe, 40, believes the Tottenham No10 will only fully appreciate the gravity of his achievement when he looks back on his career after hanging up his boots.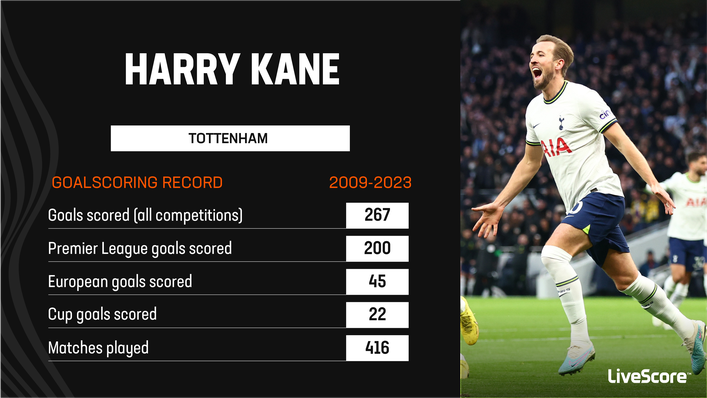 He added: "He probably won't even realise it until he finishes because he's so focused on the next game.
"But it's such a special thing to be the club's highest goalscorer — and then you're waiting for the next one to come along and beat the record."
Kane announced himself to the world with 31 goals in his first full season at Spurs in 2014-15 and has been bulging the net on a regular basis ever since.
Defoe believes the consistency the Walthamstow native has shown is a result of his stellar professionalism off the field.
The former Three Lions ace said: "You've seen how consistent he's been over the years and how he lives his life.
"He's always available to play, he doesn't miss games. Then you think, 'Well, maybe he can do it [break the record]'.
"It's just such an unbelievable achievement."
Jermain Defoe's Outside The Box podcast from BBC Radio 5 Live is available from Thursday.
Tags