EXCLUSIVE
Okocha backs Nigeria star Chukwueze to shine at AC Milan
Cian Cheesbrough
LiveScore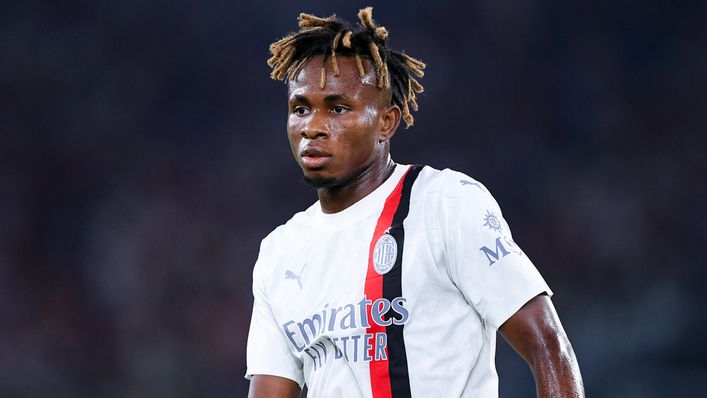 Jay-Jay Okocha is backing "outstanding" Nigerian compatriot Samuel Chukwueze to be a success at AC Milan.
Chukwueze, 24, joined the Rossoneri over the summer after five impressive seasons with Villarreal in Spain.
The winger has been slowly integrated into Stefano Pioli's team so far, with six of his seven Serie A appearances coming from the bench ahead of Wednesday's Champions League clash with Borussia Dortmund.
But talented former attacker Okocha believes the Nigeria international has all the tools to thrive at the San Siro.
Speaking on behalf of the Bundesliga, Okocha told LiveScore: "He's been outstanding in the last few years now.
"He's been faced with a new challenge and it's all about how quickly he can adjust.
"Language is always important because it's always good to be able communicate but his talent is never in doubt.
"I think he's a great addition to the Milan team and I have no doubt that he will do well."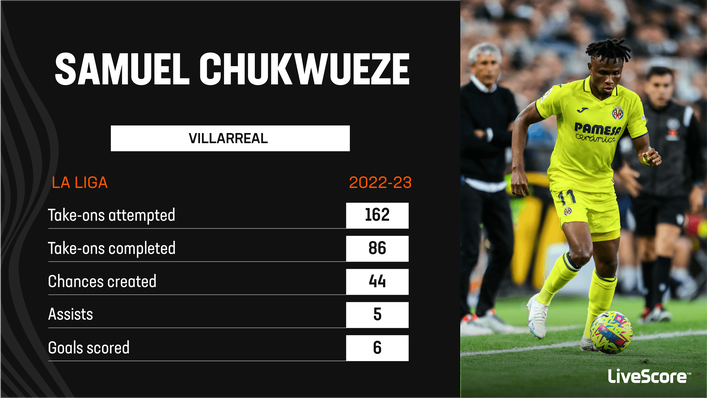 Less freedom
Okocha's career is fondly remembered after dazzling audiences with his trickery and flair during spells with the likes of Eintracht Frankfurt, Paris Saint-Germain and Bolton.
But the former Super Eagles skillster believes stars like him are hard to come by in the modern game as players are given less license to entertain.
Asked if any current players remind him of himself, the 50-year-old added: "Well, I think things have changed. It's difficult really for players now to express themselves.
"I had the luxury to have my identity and to try and show what I can do with the ball. But now they are all limited.
"You can say that maybe [Kylian] Mbappe looks exciting, as well as [Kevin] De Bruyne, [Rafael] Leao from AC Milan as well.
"Apart from that, it's hard for me to pick out one that really has that freedom to express himself.
"It's now about finding the right moment to do it for the team. Not just for the heck of it!"
Lancashire life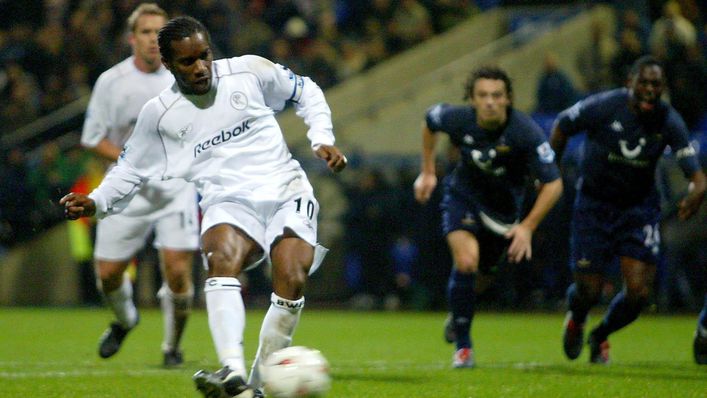 One of the most memorable periods of Okocha's career was in the Premier League with Bolton between 2002 and 2006 under Sam Allardyce.
On those days, he said: "I'm always proud when I look at what I achieved with the boys at Bolton.
"Bolton was never really an established Premier League side until we went there and we made life difficult for some of the big boys. I had a great four years there.
"They will always remain happy memories because it was amazing to see how the whole town was then — football impacted their daily lives.
"Sometimes that means a lot more to the people than trophies."
Big Sam memories
And while Okocha went on to enjoy success with Big Sam, he revealed that his former manager's direct tactics took some getting used to at first.
He added: "It was great. I mean, it's all about understanding one's philosophy about the game and also trying to contribute with your experience.
"We managed to find the right balance to accommodate each other.
"From my first game, we had a pre-match meeting and I didn't really understand what my role was because it was clear that the ball would be flying over my head.
"I asked him 'how should I get from my position to the 18-yard box in time with the speed the ball is going up there?'
"He just said 'don't worry, you will get there'. And he was right, I got there at the end of the day and we enjoyed some great moments together."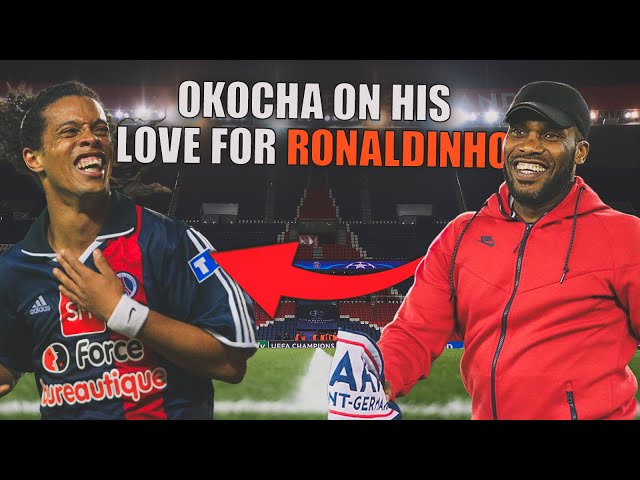 Tags