Maddison claims Tottenham have shed 'Spursy' tag in Arsenal draw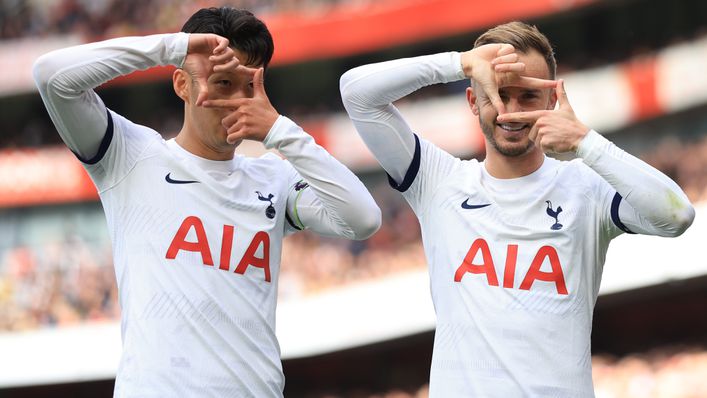 James Maddison praised Tottenham's character after their 2-2 draw at rivals Arsenal.
Spurs fell behind twice at the Emirates thanks to an own goal by Cristian Romero and Bukayo Saka's penalty but equalised both times through captain Heung-Min Son.
Maddison assisted both strikes and believes his side are starting to shed the "Spursy" tag under the leadership of Ange Postecoglou.
He said: "When you hear fans and neutrals talk about Tottenham, they often say, 'Soft, weak, bottle it, Spursy, all that rubbish.'
"I think the last couple of weeks shows we might be going in a slightly different direction because we scored in the 98th and 101st minute against Sheffield United to win late on when it looked like it was going to be one of those days.
"And today we go behind twice at arguably one of the best teams in the world and we pull it back and we're still fighting to the end."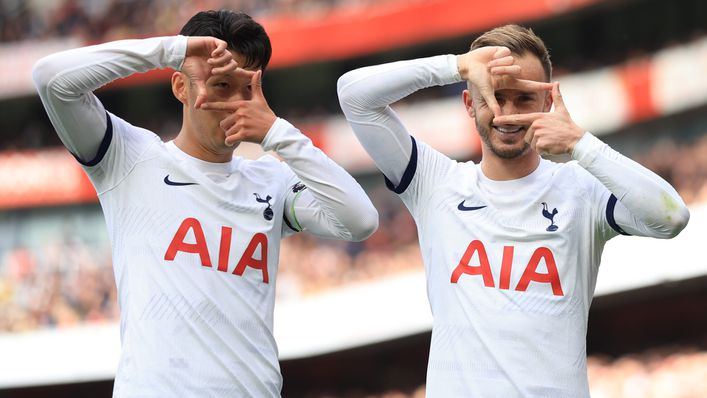 Postecoglou was unhappy with the handball decision given against Romero that handed Saka the chance to score from the spot.
He said: "I've got no idea what the handball rule is because I've seen all sorts of handballs given and I've seen all sorts not given and they look identical to me. So I don't understand.
"I saw the one yesterday at Wolves and it just seems if it hits your hand it's a penalty and then other times if it hits your hand, it isn't a penalty. I've got no idea. It is the one rule in the game I just don't understand.
"Unless we start developing armless defenders, I don't know how you are supposed to block things and be in a natural position."
Tags