Jack hoping for fruitful Euros after taking bite out of Big Apple
Simon Peach
Press Association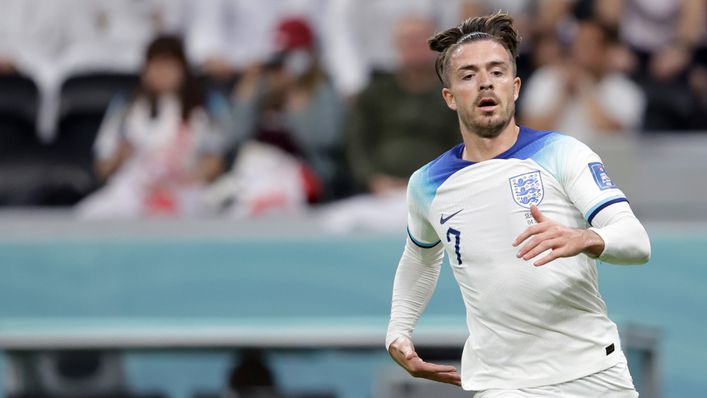 Home Alone superfan Jack Grealish got to tick off a bucket list item just before Christmas by following in the footsteps of Kevin McCallister around New York.
Now the Manchester City star has his sights set on fulfilling an even bigger wish as England get their quest for European Championship glory under way.
Grealish, 27, became a fan favourite as Gareth Southgate's side made it to the Euros final at Wembley two years ago, only to suffer an agonising penalty shootout defeat under the arch.
A trip to victors Italy lies in store as they kick off qualification for the next edition on Thursday — England's first match since their heart-breaking World Cup quarter-final loss to France.
Southgate's squad scattered around the globe after that December defeat, with Grealish grasping the unique opportunity to visit New York around Christmas and see sights from Home Alone 2.
He said: "I stayed in the [same] hotel.
"You could get some mad room service, like 16 scoops of ice cream! Like what he got in the film.
"I love that film, man. Someone had told me about [the tour], so we went round Central Park. I've watched it so many times.
"I felt like a right little tourist. I was in the back of the carriage thing and every now and again someone would say, 'I swear that's Jack Grealish'. I was saying, 'Mate, quick, speed up!' I loved it.
"I love Christmas. My mum's always made Christmas so special for me growing up, so I've always loved Christmas and I've always wanted to go to New York around Christmas time.
"Because of football we've never been able to. It was like a little bucket-list moment. I loved it."
Italian job
England start their Euro 2024 qualification campaign against reigning champions Italy in Naples.
Grealish is "buzzing" that boss Southgate stayed on to lead the nation into another qualification campaign, meaning he can focus on ticking another item off his bucket list — winning a trophy with England.
He added: "That is what we all want to do. We have come close so many times. The last three tournaments have been a semi-final, a final and then the quarters.
"The players are coming through and playing with so much confidence. I feel like the next one really could be our one. Everyone will be in their prime.
"I actually feel old at the moment but when I think about it, I will only be 28 at the Euros.
"It's no secret that we all want to win a tournament — and I do think it is there to be done."
Tags