IOC open door to Russian and Belarusian athletes at Paris 2024 amid war in Ukraine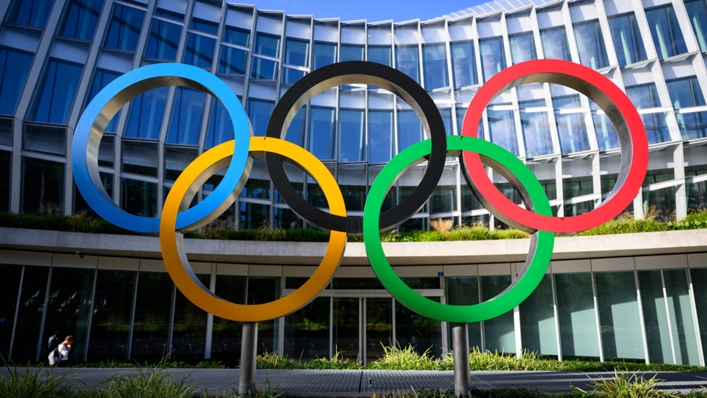 The International Olympic Committee are considering whether to include Russian and Belarusian athletes under a neutral flag at Paris 2024.
The two nations are currently banned following the IOC calling on federations to exclude them amid the former's invasion of Ukraine last year.
On Wednesday, the IOC confirmed they intend to uphold sanctions against state and government officials ahead of next year's games.
But in a statement, they acknowledged they would explore opportunities for athletes from both nations to compete in France.
The organisation's executive board said: "No athlete should be prevented from competing just because of their passport.
"[They would be] neutral athletes and in no way represent their state or any other organisation in their country.
"No flag, anthem, colours or any other identifications whatsoever of these countries being displayed at any sports event or meeting, including the entire venue."
The move has been met with criticism, however, and comes just weeks after Ukraine's president Volodymyr Zelensky called for athletes to remain barred.
A joint statement from Athletes for Ukraine and athlete association Global Athlete argued any decision to relax sanctions would endorse the war in Ukraine.
"The return of Russian and Belarusian athletes to international competition, especially the 2024 Paris Olympic Games, will see the Russian state use athletes once more to bolster the war effort," they said.
"[This will] distract from the atrocities in Ukraine on one of the biggest multi-sport stages in the world."
Russian athletes competed under the flag of the Russian Olympic Committee at Tokyo 2020 after the nation was officially banned following multiple doping scandals.
Tags