In Focus: Weghorst key to helping Clarets find winning blend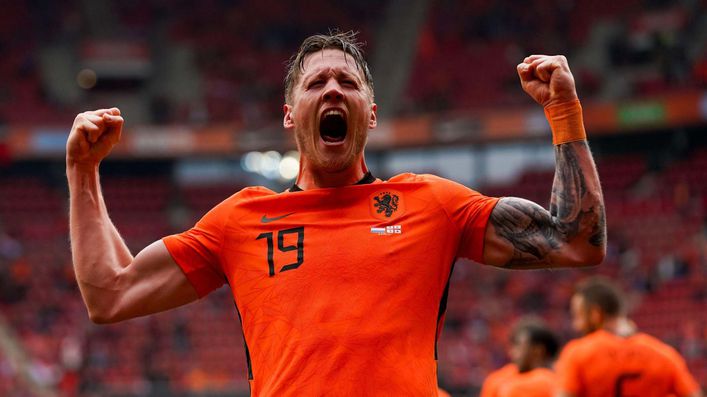 Basement boys Burnley face a tall order to save their Premier League status — but new 6ft 6in striker Wout Weghorst may be the ideal man for the job.
The Dutch forward, 29, arrived from Bundesliga outfit Wolfsburg on deadline day for a fee of £12million.
Ahead of the Clarets' mammoth six-pointer with relegation rivals Watford on Saturday, we assess whether the towering marksman is ready to make a big impact in the English top flight.
Focal point
Newcastle activating Chris Wood's £25m release clause three weeks ago seemed to catch everyone at Burnley by surprise — even the man himself.
Speaking after trading Turf Moor for Tyneside, Wood admitted: "I don't think anyone ever thought my clause would be triggered, but that's the way it is sometimes."
For Clarets boss Sean Dyche, it was a double whammy.
Not only had he lost his attacking focal point at a crucial moment of a tough campaign, but he had to watch the 30-year-old Kiwi head straight to a direct relegation rival.
However, adversity is something that the Lancashire outfit are accustomed to and by deadline day, Netherlands international Weghorst had been acquired for less than half the cost of his predecessor.
Underrated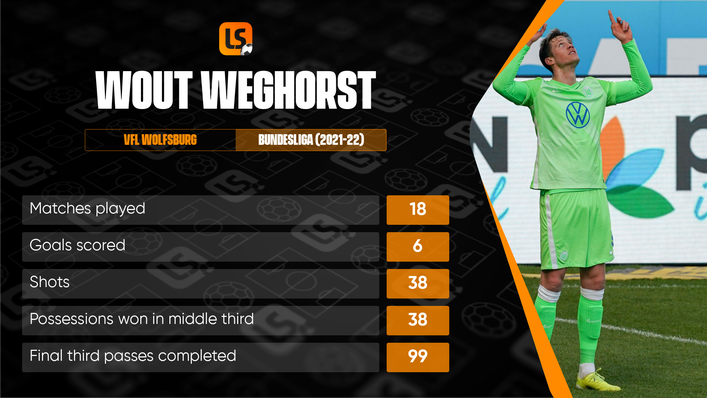 Usually, a player with 59 goals in 118 Bundesliga games would be considered one of Europe's hottest properties.
Yet interest in Weghorst has remained sparse in recent windows — even after the forward fired Wolfsburg back into the Champions League for the first time in six seasons last term.
In fact, only Bayern Munich marksman Robert Lewandowski has found the net with more frequency in the Bundesliga since the start of 2018-19.
The Dutchman is sometimes stereotyped as a one-dimensional target man, but the underlying numbers show there is much more to his game.
Prior to his transfer, Weghorst ranked inside the Bundesliga's top 10 centre-forwards for touches, tackles and completed passes per 90 minutes.
Seal of approval
One man who does rate Weghorst highly is Dutch national team coach Louis van Gaal, with the ex-Manchester United boss calling up the forward for all seven of his fixtures since taking charge.
The striker even confessed to media in his homeland that he had consulted Van Gaal about his switch.
Weghorst said: "I exchanged thoughts with the trainer [Van Gaal] about the choices I had. The Premier League is the best league in the world, so it is a step forward.
"I've always had a certain plan, a certain route in my head and that was to go to the Premier League after Germany. That was my plan, my dream."
Having so far been restricted to two substitute appearances for the Oranje under Van Gaal, Weghorst clearly believes that Premier League goals will make him impossible to ignore.
A perfect match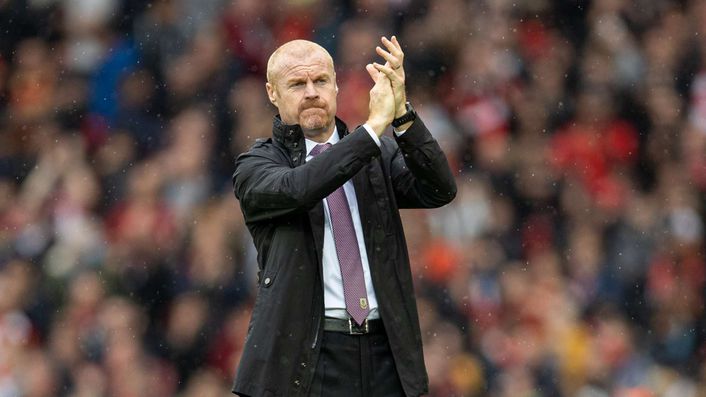 For Dyche, the striker's arrival at Turf Moor means there is no need to reinvent the wheel in terms of his preferred style of play.
The 50-year-old needs his central striker to occupy defenders physically and offer a presence, but also — perhaps even more importantly — help bring others around him into play.
Those are roles that Weghorst can comfortably perform and, in a campaign where old methods have proven less effective then usual, a fresh presence may inject life into the goal-shy Clarets.
After completing the deal, Dyche said: "Wout is a player that our scouts have been strong on for some time and we feel that he can add to all that we do at Burnley.
"His signing is a continued show of our development. We wish Wout well as he earns the right to push our group forwards."
Rolling the dice
The move is clearly one that brings much risk for both player and club — but in many ways, this looks like a logical roll of the dice for all parties.
Turning 30 this summer, Weghorst is a player who needs to grasp any big opportunities that come his way and if he can hit the ground running in England's top tier, anything is possible going forward.
Of course, a failure to fire could result in a disastrous relegation and Burnley are effectively pinning their hopes on a player who has never kicked a ball in the Premier League.
Weghorst, though, seems like a man who enjoys a challenge.
He told Burnley's website: "I will always do my best and I will give everything with my heart and soul. I am a passionate player and I am sure the fans will all notice.
"I think this move is a nice fit and we will have a nice future together."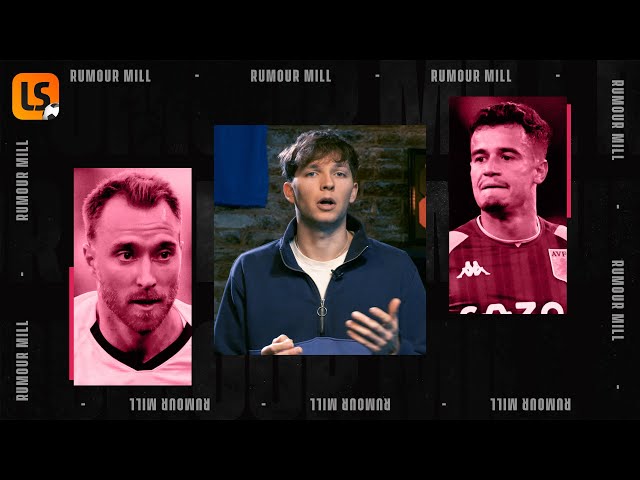 Tags