In Focus: Aguero's exit could trigger a Serg of transfer activity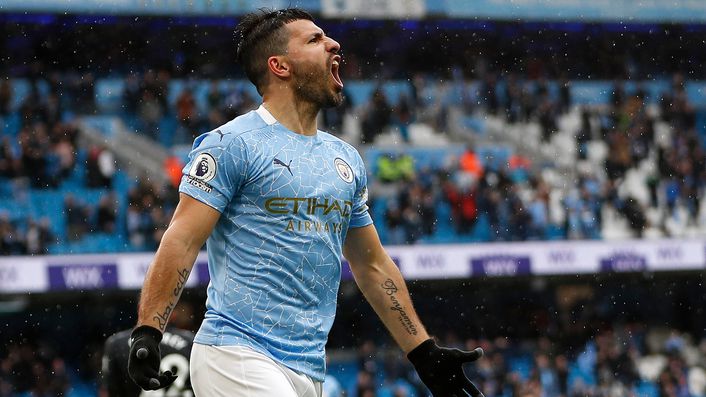 It is about this time every year Manchester City wave goodbye to a legend — and in 2021 it is the turn of Sergio Aguero.
Twelve months ago it was David Silva and the year before that Vincent Kompany made his Etihad exit.
Aguero, 32, will depart after tonight's Champions League final against Chelsea as City's all-time leading scorer — a legend for the ages in the blue half of Manchester.
The Argentine has all but agreed to join Barcelona on a free transfer and Pep Guardiola must find a way to replace a player who has bagged 260 goals in 389 games.
Ahead of Manchester City's first appearance in European football's showpiece event, we look at how the Premier League champions can move on without their talismanic No10.
A timely reminder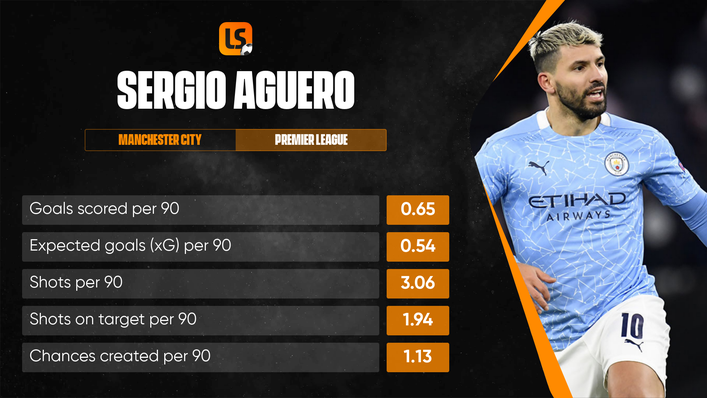 With Aguero restricted to just 12 Premier League appearances this term, City have been able to prepare for this moment.
He gave a timely reminder of his goalscoring nous by coming off the bench to net twice in the final-day demolition of Everton.
Speaking afterwards, Guardiola was full of praise for the iconic striker's display.
He said: "Sergio is a special person. It was a perfect game and a fairy tale moment, so good for him.
"He decided to play maybe the last 30 minutes but he didn't tell me he just needed three minutes to score two goals."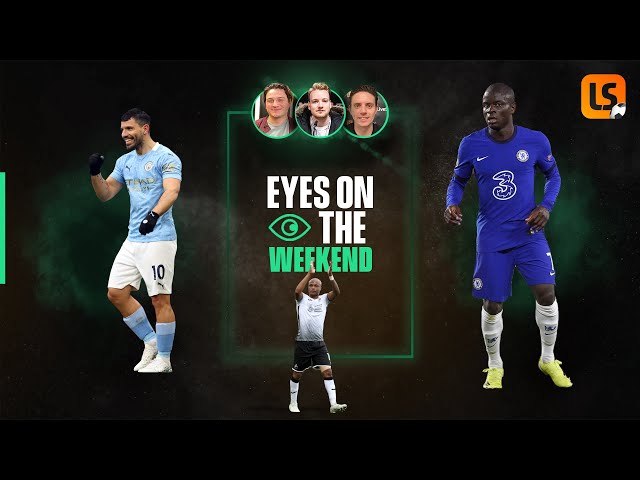 An unenviable task
The challenge facing Guardiola and City's recruitment team is to replace the fourth-highest scorer in Premier League history.
Gabriel Jesus, 24, is the heir apparent to Aguero but the Brazilian has never quite convinced.
Indeed, Guardiola has elected to start without him in a number of City's biggest games this season, including both legs of their Champions League semi-final win over Paris Saint-Germain and the quarter-final against Borussia Dortmund.
Jesus also missed the Carabao Cup final against Tottenham, plus Premier League clashes with Liverpool and Chelsea.
Big-name options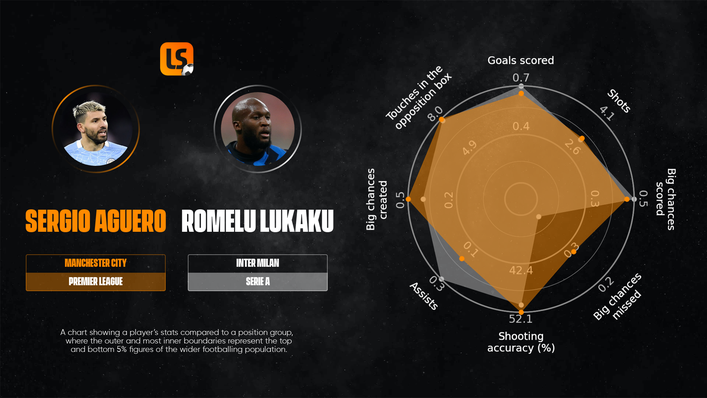 All of which suggests City will go big to replace Aguero this summer — and Romelu Lukaku and Erling Haaland have alrady been linked.
But as Jesus' troubles prove, slotting into the starting XI is not straightforward. Even Aguero had to adapt his game to meet Guardiola's demands.
That is evident in Aguero's output over the last five seasons. In his first campaign under Guardiola in 2016-17, he averaged 5.21 shots per 90 minutes. That figure has not surpassed 4.53 since.
Furthermore, the number of take-ons Aguero attempts per 90 has also dropped. From 4.9 in 2015-16 to just 2.1 in his final season with City, his role has evolved.
Striking profile
It now becomes a question of who is the best stylistic replacement for Aguero.
Being a striker in a Guardiola side means scoring goals alone is not enough — they must be able to drop deep, link the play, make space and create for those around them.
On that basis, Inter hotshot Lukaku does not seem the most natural successor.
He is sixth in Serie A for touches in the opposition box (7.3) per 90, pointing to a player who still does his best work in the penalty area.
Despite that, his shot-creating actions have risen from 2.32 per 90 in his final season at Manchester United to 3.56 at Inter this term.
If Lukaku seems like a questionable fit, Haaland is no better.
The Norwegian, 20, is a goalscorer extraordinaire, netting all kinds of strikes for Borussia Dortmund.
But his return of 1.2 progressive passes per 90 is underwhelming, while his 2.32 shot-creating actions is less than Lukaku and Aguero.
Internal options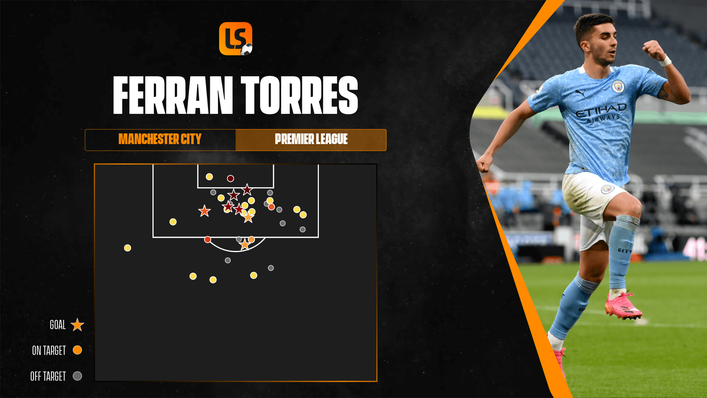 Kevin De Bruyne, Raheem Sterling, Ilkay Gundogan and Ferran Torres have all played as a false nine.
The last of those options is the most intriguing.
Ostensibly a winger, the Spaniard has scored more goals (13) in his maiden season than any other new signing made on Guardiola's watch.
The former Barcelona boss reflected on Torres' campaign after his recent hat-trick against Newcastle.
He said: "He came as a winger but I may have to think about playing him as a striker. When we had Sergio and Gabriel injured and with coronavirus, he played as a striker and always he was there — he scored against Leeds, scored against Crystal Palace."
Perhaps the best option for next season is already staring Guardiola in the face.
Tags