In Focus: England must get their Phil of City slicker Foden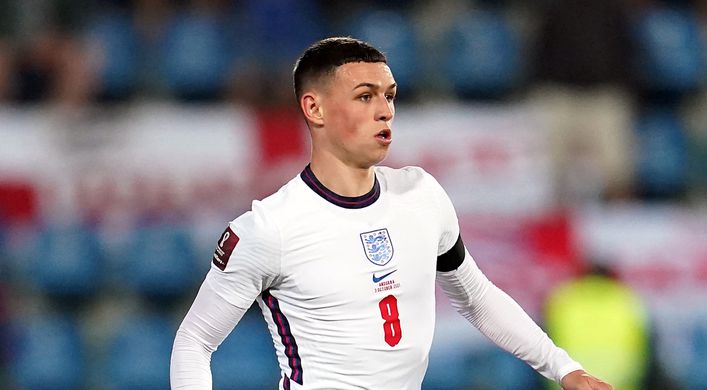 Phil Foden put on a creative clinic during England's 5-0 win over Andorra on Saturday.
The Ballon d'Or nominee picked up the man-of-the-match award as the Three Lions ran riot, making it six wins from seven in Group I of World Cup qualifying.
Gareth Southgate's side are well stocked in midfield but the Manchester City attacker put in an utterly dominant performance — potentially forcing his way into his manager's best XI.
The 21-year-old may not be a guaranteed starter at the Etihad but there is plenty of evidence to suggest he should be in the line-up when England host Hungary at Wembley tonight.
Midfield metronome
Southgate's England teams are often accused of lacking creativity in the middle third.
He typically sets his sides up with two defensive-minded midfielders and the play is funnelled into the wide areas via the full-backs.
This can make them a little predictable and, at times, one-dimensional.
Against Andorra, Foden was pulling the strings as a central midfielder, creating three chances and finishing with an assist, and the difference in play was as drastic as night and day.
Former Manchester United icon Roy Keane heaped praise on the young star's performance.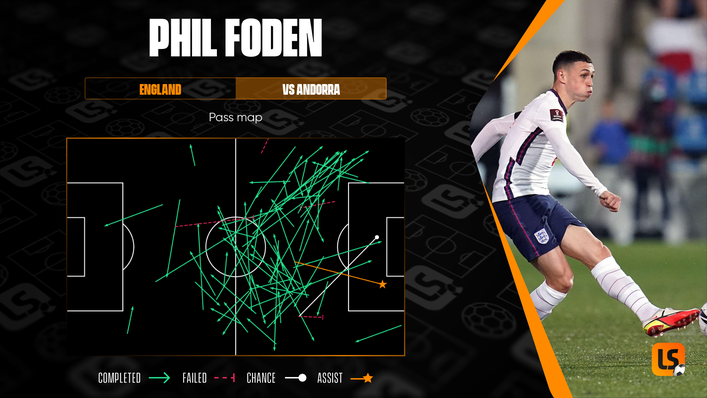 He said: "I love my American football and Foden has been like a top quarterback.
"He's been like Tom Brady. He's just picking people out. He's got runners and he's got wide receivers. He's making it look so easy."
The main hub
Foden looked a class above everyone on the pitch in Andorra.
It would have been easy for him to lose his positional discipline and push on in search of a goal, such was England's dominance.
But he did not do that. As evidenced by his heat map below, the Stockport-born star dominated his area of the pitch and acted as a creative hub for the away side.
The opposition may not have been the greatest but the fact is he remained professional and controlled. That should be hugely encouraging for Southgate and his coaching team.
Press proof
England lost the 2018 World Cup semi-final and the Euro 2020 final in remarkably similar fashion.
They took the lead in both matches, then sat deeper in an attempt to soak up pressure and hit their opponents on the break.
The Three Lions rapidly lost control of the situation and found themselves being outplayed, before struggling to get back into the game.
One area that has come in for criticism after those defeats to Croatia and Italy is the midfield.
Southgate's outfit were well marshalled and easily controlled — but Foden has the exact profile to rectify that problem.
When he has the ball, it is nearly impossible to get it off of him. Against Andorra, he finished the match having completed 100% of his five take-ons.
If the left-footed maestro claims a role in the middle of the park, he completely transforms the entire dynamic. Progressive but assured, England could start to dominate the ball and the space.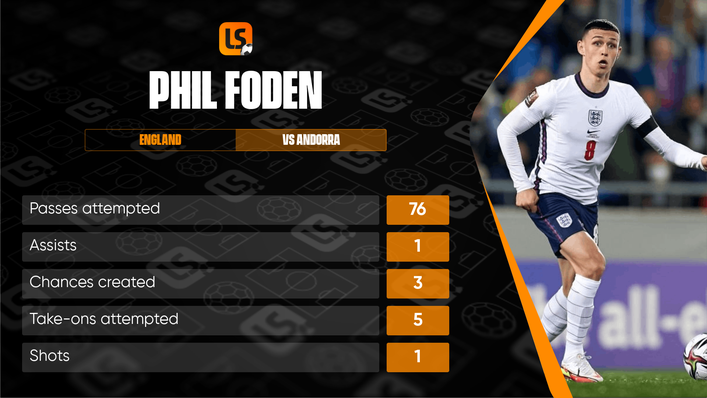 Doing his best work in the shadows
Technically brilliant, he seems to be overlooked at club level as well as on the international stage.
Manchester City decided to spend £100million on Jack Grealish during the summer transfer window, despite the fact he operates in similar areas to the 10-cap international.
And Southgate seemingly has Bukayo Saka, Raheem Sterling and Grealish ahead of Foden in his pecking order.
For some players, this would impact their game — but not City's No47.
He waits for his opportunities and then he takes them, rarely needing to play his way into form. Instead, he steals the show when finally named in the starting XI.
Foden is doing all of this without the burden of being the face of his club or country — in a strange way, he is probably benefitting from being able to operate away from the limelight.
Jack of all trades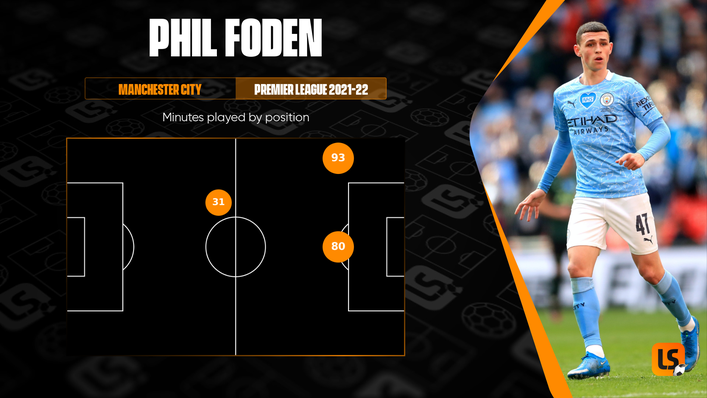 Under Southgate, England have used a variety of systems.
The former centre-back likes to mix things up depending on the opposition and he has used variations of a 4-3-3 and a 3-4-3.
For the most part, this means chopping and changing players depending on the style.
Foden, however, is the sort of player who can seamlessly fit into any system the England manager opts for.
So far this season, he has starred for City as a left winger and as a false nine in matches against Liverpool and Chelsea.
He also had 30 minutes in central midfield before stealing the show in the same role for the Three Lions.
With such versatility in his armoury, it is surely only a matter of time before Foden nails down a regular starting berth in Southgate's side.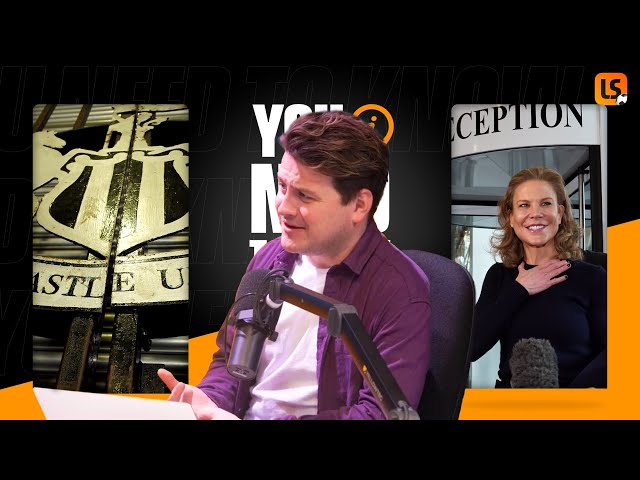 Tags