In Focus: Tuchel searching for Jorginho's midfield Blues brother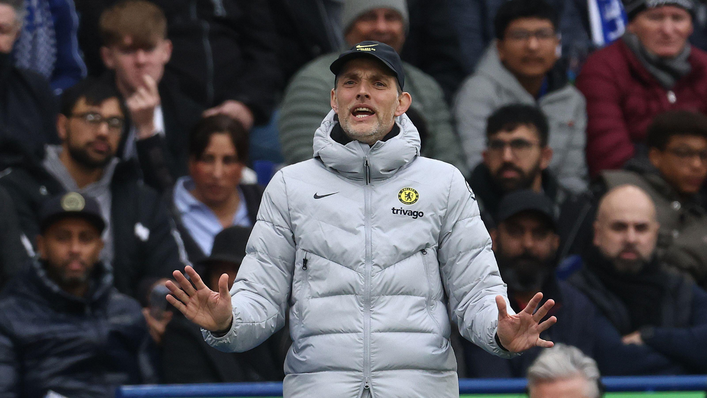 Thomas Tuchel is spoilt for choice when it comes to Chelsea's midfield options — at least he should be.
A fit Jorginho is one of the first names on the team sheet.
But picking his partner has not always proved straightforward due to the impact of injuries and, particularly in the last few weeks, coronavirus.
So who should ideally line up alongside the Italian in the middle of the park?
As the Blues prepare to face Brighton at Stamford Bridge tonight, we look at the possibilities.
N'Golo Kante
N'Golo Kante seems to have become somewhat injury-prone. As such, the two-time Premier League winner has endured a stop-start season.
Chelsea's No7 recently returned after almost a month out with a knee problem only to suffer a recurrence in the 3-1 win at Aston Villa on Boxing Day.
The Frenchman is set to be absent tonight but remains one of the finest midfield destroyers in the world.
And there are other strings to his bow. For example, he is second among all Premier League central midfielders for successful take-ons per 90 minutes with 2.63.
Ruben Loftus-Cheek
After a hit-and-miss loan spell at Fulham last season, it was unclear what the future might hold for Ruben Loftus-Cheek.
As it happens, he has looked back to his best this term and earned himself a regular place in the side before missing the last two matches due to coronavirus.
Tuchel has previously praised the 25-year-old's desire to "dominate opponents" and he stands out as one of Chelsea's most robust midfielders.
Saul Niguez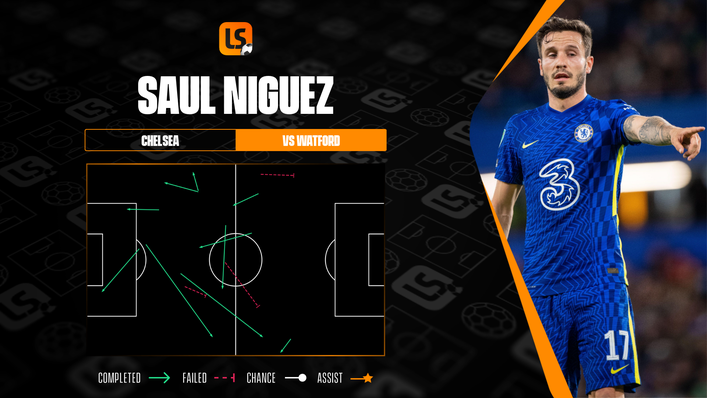 Saul Niguez has fallen spectacularly short of expectations.
Tuchel admitted the Atletico Madrid loanee has struggled at Chelsea but called on Blues fans to lay off the Spaniard.
Speaking after the draw with Everton earlier this month, he said: "Was [Saul] the first player to struggle in the Premier League? No, and he won't be the last one.
"We protect our players and I will protect our players always. He played yesterday as a No6, No9 and as a wing-back.
"Is that fair to him? No, it is not. Put it into context and you will have a more moderate picture and reaction.
"I understand people are disappointed after yesterday but reactions like this are the reasons why I am not involved on social media."
With five months of the season to go, there is still time for Saul to show the quality that made him a key part of Atleti's LaLiga title-winning campaign.
But after a tough start to life at Stamford Bridge — typified by his hapless performance in the 2-1 win at Watford — he has a lot of ground to make up.
Mateo Kovacic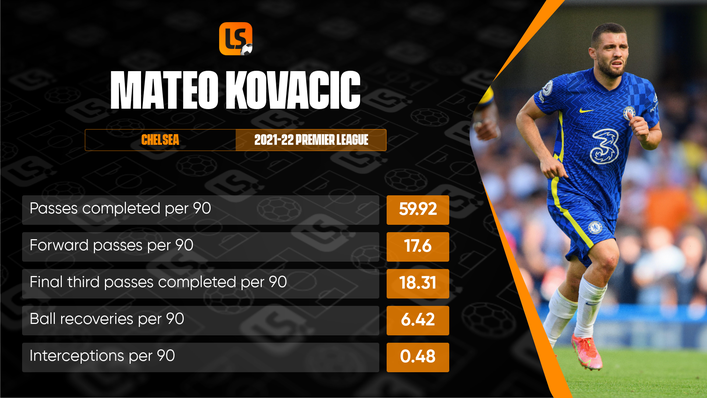 On his day, Mateo Kovacic is a world-class operator. And Chelsea supporters have started to see those days more often.
Tuchel has brought out the best in the Croatia international, who has provided five assists in 11 Premier League appearances this term. That is as many as in his previous 90 Premier League outings combined.
Available again after testing positive for coronavirus earlier this month, Kovacic could, and should, have the opportunity to make the spot alongside Jorginho his own.
An accomplished dribbler who can wriggle out of tight spots and progress play, only Kante attempts and completes more take-ons than Kovacic among Chelsea's midfielders.
Kovacic is a perfect all-rounder to complement Jorginho and has been a big miss for Tuchel.
Best of the rest
Trevoh Chalobah, who is enjoying a breakout campaign, has been deployed in midfield on occasion.
But the 22-year-old academy product has impressed most at centre-back, which he sees as his natural position.
There had been speculation over Chelsea recalling two of their loan stars in January.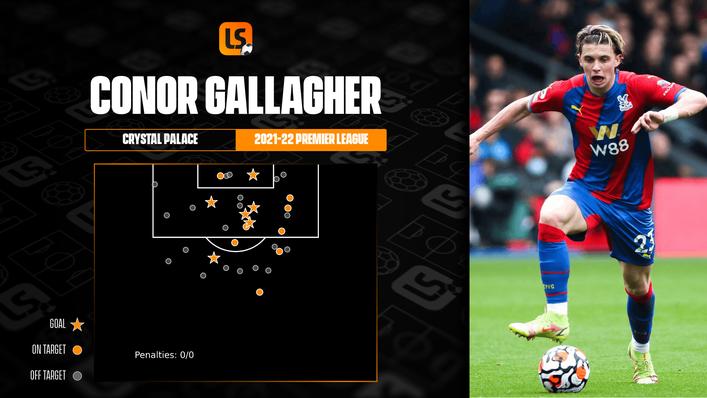 However, Conor Gallagher and Billy Gilmour have featured regularly enough for Crystal Palace and Norwich respectively to prevent that.
Tuchel is a big fan of Gallagher's but will have to wait until next season to work with the all-action midfielder.
Tuchel said: "We love Conor. We are convinced about him.
"We took the decision for Conor because when we looked at the midfield — Kovacic, Jorginho, Kante — he was considered No4 in that group."
In the meantime, Chelsea will have to rely on those already at Stamford Bridge.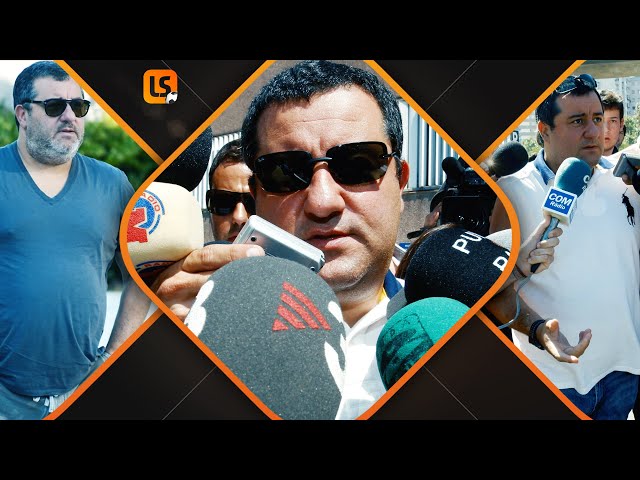 Tags