In Focus: Spence must convince Conte of his worth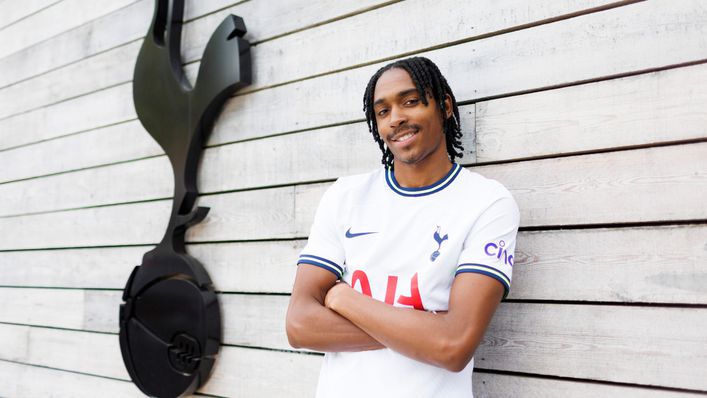 After weeks of toing and froing, Tottenham finally completed the signing of Djed Spence from Middlesbrough on Tuesday.
The 21-year-old right-back was instrumental in Nottingham Forest's promotion winning campaign and was a man in demand.
But Antonio Conte has since revealed it was a move the club pushed for, rather than the boss.
So what does that mean for Spence's immediate future?
Conte's comments
Never one to shy away from honesty, Conte was quick to point out Spence was a player Spurs' hierarchy wanted.
While the likes of Richarlison, Yves Bissouma, Clement Lenglet and Ivan Perisic are the Italian's choice for the here and now, Spence is less so.
Conte said: "Spence is an investment of the club. The club wanted to do it. I said OK, this player is young but he showed he can become a good, important player for us.
"The club decided to buy him. The club was very clear with me and said we reached an important achievement and now we want to continue to grow. To grow together with ambition."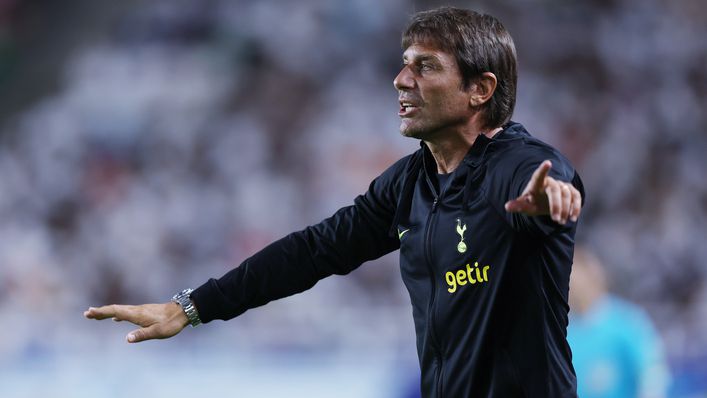 Deja vu
Conte famously froze out Diego Costa at Chelsea, letting him know by text in the summer of 2017 that he would no longer be needed just weeks after winning the league.
Costa said: "I respect him as a great coach. He has done a good job and I can see that. But as a person — no.
"He is not a coach who is very close with his players. He is very distant. He doesn't possess charisma."
But that was a vastly different situation to Spence, who may look more nervously at the fates of Michy Batshuayi and Danny Drinkwater when they joined Chelsea.
Batshuayi, then 22, signed in the summer of 2016 for £33million, made only one league start and was sent out on loan 18 months later.
Drinkwater joined one year after lifting the league with Leicester, cost £35m and only started five league games for Conte.
Wing-back options
Wing-backs are vital to Conte's system and Spurs do have a number on their books currently.
On the right they have Matt Doherty, Emerson Royal, Spence and even Lucas Moura has been tried there in pre-season.
While Emerson is reportedly on the transfer market, Spence will be battling with the other two for starts in Conte's side.
Doherty does not possess the pace that Spence does, but he has a knack of popping up in the right place in the opposition box, while Moura's attacking pedigree is there for all to see.
Spence's value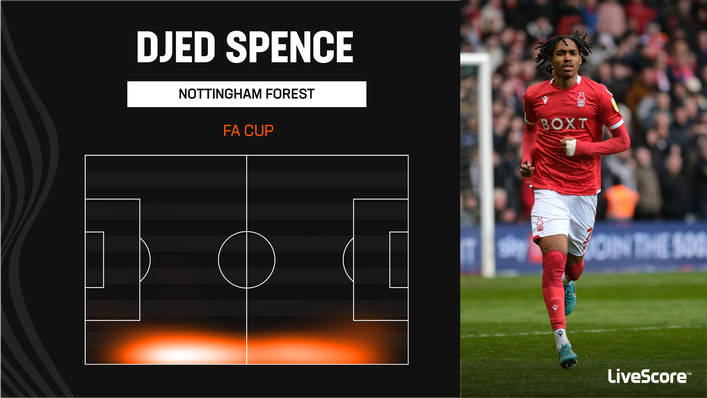 Ex-Boro boss Neil Warnock famously told Spence he would either be non-league or Premier League next season ahead of sanctioning a loan move to Forest.
And under the watchful eye of Steve Cooper, who has helped develop so much of the country's exciting young talent, Warnock has been proven correct.
Spence was exceptional for the Reds, marauding up and down the wing and causing Championship defences all sorts of headaches.
With Brennan Johnson ahead of him, 42% of Forest's attacks went down the right.
That is Spence's strength and he often has to use his pace to get out of defensive trouble, something Conte will want to work with him on.
Doherty and Emerson are not top level wing-backs, neither is Spence yet, but he undoubtedly has rich potential.
Waiting game
Spence has not exactly had an easy route to the top, being released by Fulham and having to go out on loan last term.
Fighting his way into the side will not faze him and though there were murmurs of attitude problems at Boro, it would appear they are a thing of the past following his time at the City Ground.
And Spence was clear that he is relishing the chance to learn from Conte at Spurs.
On signing, he said: "From a young age, to go from watching some of the players on TV to now playing with them, it's going to be great and I'm excited to learn from them and take in anything they can offer me.
"In the Premier League you have high-intensity, good, technical players — it will be hard but I think it will be good and I'm ready for the challenge.
"I'm excited to hit the ground running, hopefully play and try to impress. We have a great manager too — from what I've seen of him, he's a top manager and I can't wait to work under him."
Tags