In Focus: Thomas providing the magic Tuch for Chelsea's English lions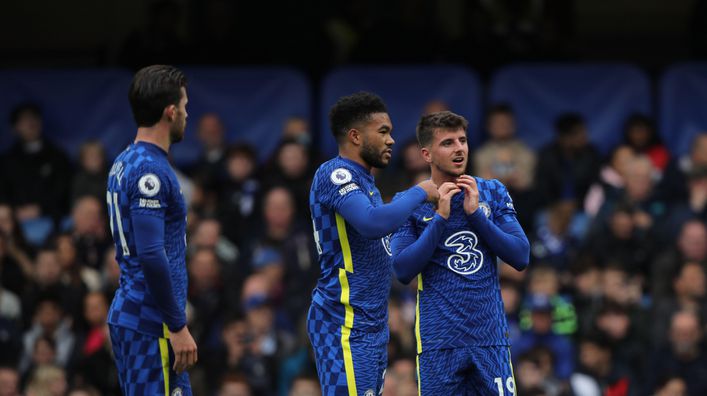 Chelsea's hammering of Norwich kept the Blues at the top of the Premier League table.
And the 7-0 victory was also notable for the names on the hosts' scoresheet.
All six of the strikes scored by Chelsea players were netted by Englishmen representing the Blues — only Max Aarons' own goal stopped it being a clean sweep.
Ahead of tonight's Carabao Cup tie with Southampton, we look at whether reliance on homegrown players is going to be a theme for the Blues under Thomas Tuchel.
The English job
There was concern when Tuchel took over from Frank Lampard that the Blues' focus on English talent would cease.
Club legend Lampard was the first Chelsea boss to hand extended chances to several impressive academy products.
But in his nine months in charge, the German has proven just as keen to hand homegrown youngsters a chance.
And the victory over Norwich was the highlight.
As Chelsea brushed the Canaries aside 7-0, Mason Mount grabbed the headlines with his hat-trick while Callum Hudson-Odoi, Reece James and 2019 signing Ben Chilwell all netted.
It was a Three Lions-inspired three points.
Established stars
Mount is the crown jewel of the Blues' academy.
And he has proven himself nearly indispensable to Tuchel's side despite often being labelled as a teacher's pet under Lampard.
His three strikes against Norwich were his first goals of the campaign and afterwards, his boss hailed Mount's impact.
Tuchel said: "You can say he's maybe between an eight and a 10, so not a real striker, so in that way we really depend on him. He plays a key role.
"It's a complex game. There's very rarely one reason why things happen like this — but we depend on Mason and we want to.
"We like his style, where he comes from, his personality and he's a top guy. So we're very happy for him."
Chilwell, meanwhile, was Lampard's first choice and after a spell behind Marcos Alonso in the pecking order, is now reminding everyone of his quality.
And James is a regular in the England squad who is going from strength to strength under Tuchel's tutelage.
About Odoi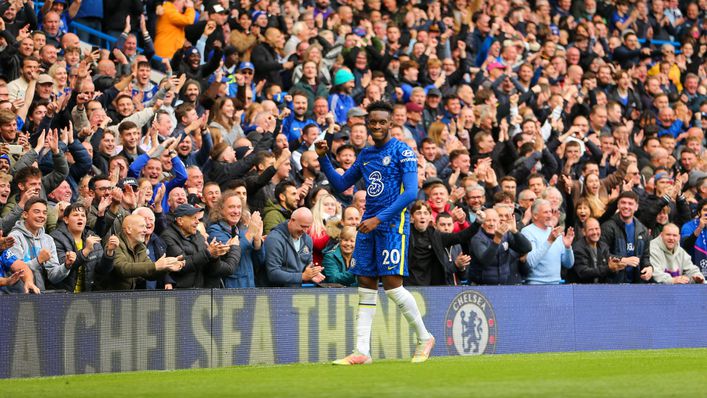 Hudson-Odoi has struggled to live up to the hype at Stamford Bridge.
His talent is obvious but consistency has been an issue — and links with a move to Bayern Munich are never far off.
But he is starting to look like the prospect he was tipped to be having played a starring role on Saturday.
Tuchel has spoken about the need for tough love when it comes to the winger.
Tuchel said: "He needs that [tough love].
"These guys who are so full of quality hear sometimes a bit too often how good they are, but you need to prove it, to show it, and for the offensive guys it is easy — just read statistics and deliver assists and goals.
"This is what he does and what he needs to show. This is the highest level in England, this is the highest level in Europe so we are hopefully not unfair but we are tough on him, because it's not enough with this talent just to be a part of the group.
"We are also very aware we are maybe a bit unfair and play him too often as a right wing-back where he cannot show his full potential.
"We are aware of that so it's always a mix and at the moment, we think that we find a way to push him to the limits and this can change from week to week."
If Hudson-Odoi was always tipped for the top, Trevoh Chalobah looked more likely to shine away from the Bridge.
His emergence as a regular at centre-back following loan spells at Ipswich, Huddersfield and Lorient is a surprise.
Yet the 22-year-old has looked every inch a Premier League player and has also become a perfect example of Tuchel looking for solutions who are already in the building.
Olive branch
Just as surprising as Chalobah's emergence has been the return of Ruben Loftus-Cheek and Ross Barkley to the fold.
Both looked set to leave Chelsea in the transfer window.
But no suitable offers came in and they remained in West London.
Now they have impressed Tuchel enough in training to be handed chances in the first-team, with Loftus-Cheek starting twice in the league.
In September, Tuchel said: "They are happy to have these chances, to feel the support.
"Perhaps six weeks ago they couldn't have imagined they were in the situation to get real minutes, important minutes.
"So we decided to put Ruben in [against Southampton] because we were aware of their high pressing in midfield but we wanted to go through midfield.
"Ruben and Kova [Mateo Kovacic] can not only pass but drive with the ball to escape the press. That is the reason we picked them."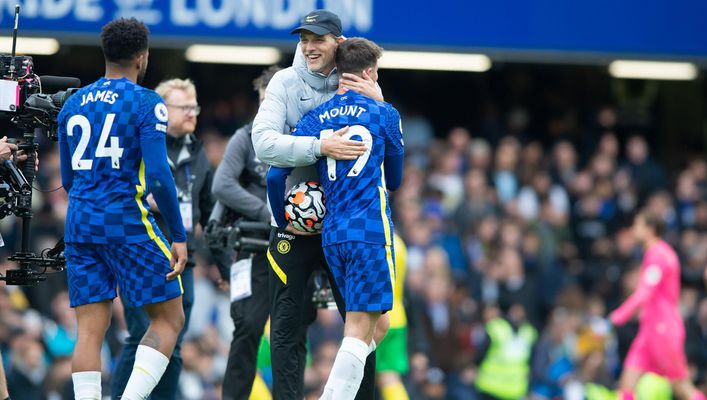 Will it continue?
The sale of Tammy Abraham to Roma shows Tuchel is not looking to keep players around just because of where they come from.
He obviously trusts both the young Englishmen from the academy still at the club and the players Chelsea have signed from elsewhere in the country.
The Blues' production line is up there with the country's best and it will continue to churn out high-quality footballers.
Tuchel knows that — and there are no signs of it changing under his leadership.
After Saturday's win, he said: "The academy is full of quality coaches and quality leaders.
"The guys who come from the academy through to our team and onto our pitch are all of the same spirit and same attitude — humble guys who know what it is to play for Chelsea.
"They know what it takes to be serious, to be humble, and that there's no problem in being a nice guy and still playing a hard and serious match of football.
"It's a pleasure to have that mix between the best players of the world from all countries and the academy players.
"That makes things special and creates a certain energy and atmosphere for the spectators in the stadium.
"This is what we want and we will always try to push guys through but in the end, let's be honest, it's a matter of quality and not where you come from."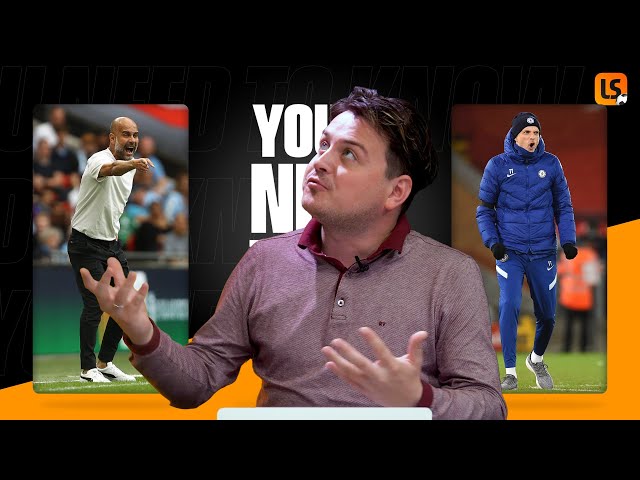 Tags