In Focus: Chalobah the latest to Bridge gap from academy to Chelsea first team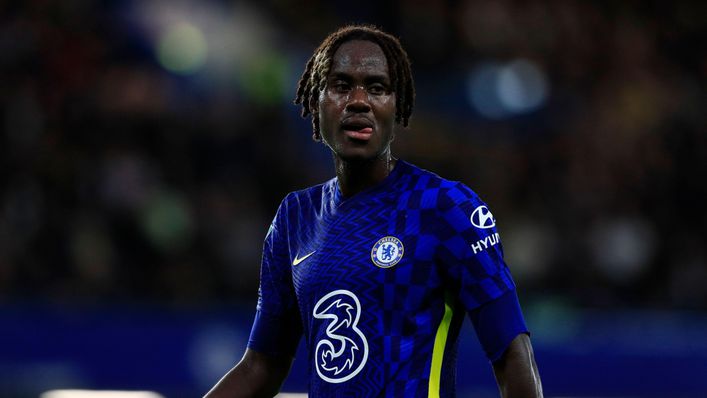 Chelsea's academy looks to have produced another star with the emergence of Trevoh Chalobah.
The 22-year-old is the latest academy graduate to cement his spot in Thomas Tuchel's plans.
But unlike players such as Mason Mount or Callum Hudson-Odoi, Chalobah's future in the game never appeared to be at Stamford Bridge.
We take a look at the talented defender, whose rapid rise following loan spells at Ipswich, Huddersfield and FC Lorient has been an unexpected boost for the Blues.
New deal
The signing of a new long-term contract was just reward for Chalobah and a sign that this form is no flash in the pan.
Tuchel continues to give both Blues' youngsters and fringe players chances — if they take them, they are not going anywhere.
Not that the youngster expected it, as he explained after finalising the new deal which keeps him in West London until 2026.
Chalobah said: "It's quite surreal. It's a dream for me to sign a new long-term contract for my boyhood club and hopefully the dream continues.
"It's been an unbelievable start to the season and something I never expected but it just shows that the hard work I've put in and going out on loans had paid off.
"I tried to impress the manager in pre-season and then take that into the games so it's been good and consistency now is the key to keep those high levels."
Taking his chance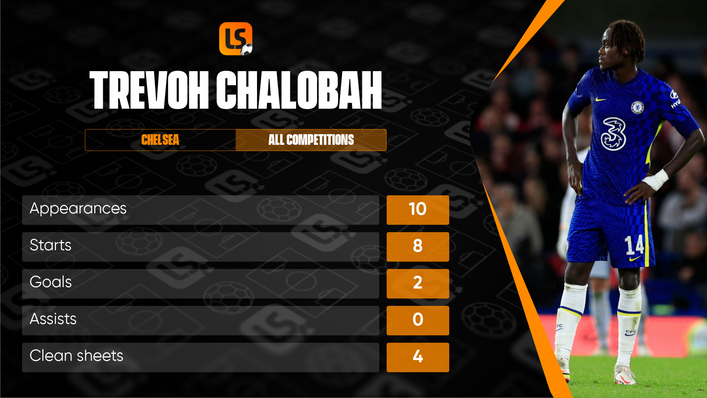 A first pre-season with a relatively new boss is always a chance for players to impress.
Ruben Loftus-Cheek and Ross Barkley have done similar after loan spells in 2020-21, but it is Chalobah's emergence that has been the most surprising to many.
Not to Cole Skuse, who was a team-mate of Chalobah in the 2018-19 season as Ipswich were relegated from the Championship.
Skuse said: "To see what he's doing now is not a surprise in the slightest.
"You could see from an athletic standpoint that he had a real presence but his understanding and technical ability even back then was remarkable really.
"He could glide past players easily with his running power."
Tuchel has hailed Chalobah's constancy and calm demeanour — while him not getting carried away with the praise or hype has also won his manager's approval.
The Blues chief said: "His consistency [has impressed me]. He can produce the same performances in different games at this young age.
"He was very strong in pre-season, showed no nerves in the pre-season games and when it came to the first start, he played in the Super Cup.
"That was impressive because he did what he did in the friendlies. This is what I like a lot about him.
"He's doing his thing and he is not affected in the moment by too much praise or by the pressure that can arise with spectators."
Learning from others
Playing alongside the likes of Thiago Silva and Antonio Rudiger would help any centre-back.
Silva, 37, has oodles of experience, while Rudiger is considered one of the best in Europe.
And Chalobah is grateful for his team-mates' words of wisdom and encouragement.
He said: "I've learned a lot [from Rudiger and Silva].
"When I first came Rudiger was the one that looked after me, he always believed in me as well.
"It's nice to be playing with him, he's always talking to me.
"He's always giving me harsh words as well, but it's needed for a young player like me, that's how I'm going to develop.
"Obviously to play with Thiago, he's one of the best centre-backs in the world I think. I've always looked up to him from when I was younger as well.
"To then share the changing room, share the pitch with him, it's amazing.
"It's good to learn from players like those two who have played a lot of games in football."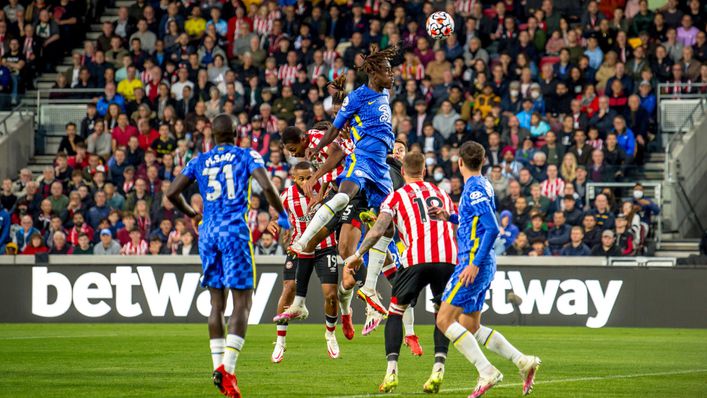 Area to improve
Though Chalobah has impressed, there are still areas to improve in.
He is taking fewer touches and completing fewer passes than his fellow centre-backs, as well as losing more tackles and aerial duels than his more experienced counterparts.
But Tuchel seems confident that the level-headed academy product will fix the issues.
He added: "He can still and needs to improve in his things. The level he can provide is very high, I'm super happy.
"He is a calm guy, very focused and knows what he wants.
"It's a nice development being on loan at different clubs and playing a lot of games.
"You can see that it helped him to deal with the situation here. It's impressive and I'm very happy for him.
"For him personally, I think this was the key. For another player, it can be that training is more relevant.
"It depends on the individual situation. For Trevoh it was very important to play these matches."
Tags