In Focus: The battle to be England's safest pair of hands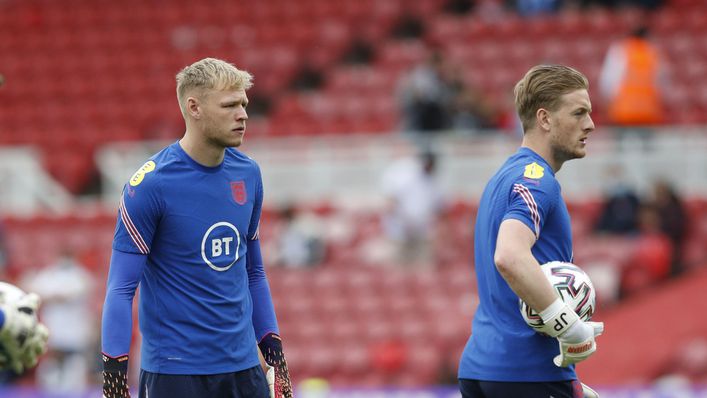 Jordan Pickford and Aaron Ramsdale are locked in a battle to be England's No1.
Boss Gareth Southgate has long been loyal to Pickford but Ramsdale's displays since joining Arsenal have been eye-catching.
With each keeper likely to start against Albania or San Marino in the upcoming World Cup qualifiers, we assess the merits of both.
England's No1
Pickford has been England's undisputed No1 since late 2017, shortly after Southgate took over.
And despite shaky form for Everton, the 27-year-old stopper has never let his country down.
Pickford was the star of the Three Lions' penalty shootout victory over Colombia at the 2018 World Cup and impressed throughout the Euro 2020 campaign.
In November 2020, when his club form was poor and people were questioning his selection, he received Southgate's backing.
The Three Lions chief said: "When people say I have been loyal to Jordan he has deserved that.
"Jordan's performances have been excellent for us.
"We have some competition for places but I would have to say there is nobody who I think is challenging seriously at the moment to push him out of that position."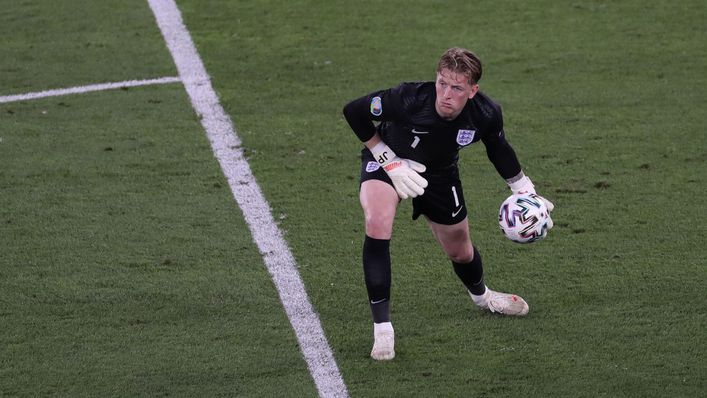 In-form Ramsdale
All of a sudden, Ramsdale is challenging for that No1 jersey.
Eyebrows were raised when the Gunners spent £24million to sign him from Sheffield United during the summer but he has quickly proven his worth.
The confident keeper, 23, has usurped Bernd Leno at the Emirates and produced a series of stunning saves.
None more so than the one during Arsenal's 2-0 win at Leicester last month, when he tipped James Maddison's wicked free-kick onto the post — much to the delight of Southgate.
He added: "We were impressed with what he did in the summer and he started very well with Arsenal.
"That's at this stage of the season — still quite a small sample of games — but we're really pleased with what he's doing and the way he's playing.
"His distribution with his feet is a particular bonus of the way they play at Arsenal and the skill set he's got.
"So I think there's a fight on."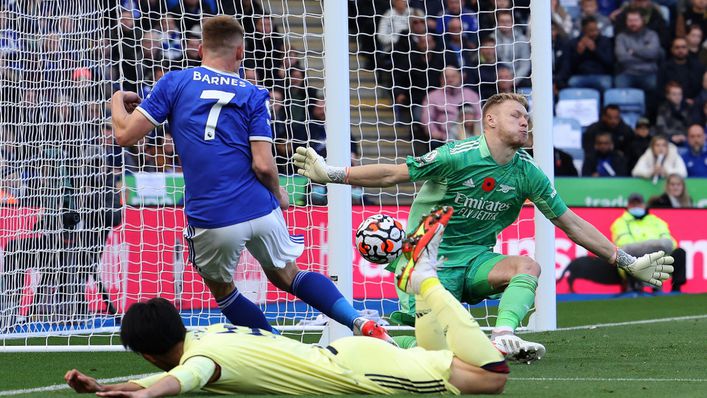 The stats
Pickford is the man in the driving seat but the stats show just how hard uncapped Ramsdale is pushing him.
The Everton man has three clean sheets in 10 league games with his understudy claiming an impressive five in eight.
But they arguably tell the story of how a team is playing rather than how a goalkeeper is performing.
Neither keeper has made an error leading directly to a goal, though Ramsdale has made one leading to a shot compared to none for Pickford.
Interestly, Ramsdale appears to command his area more with 1.25 crosses caught per 90 minutes against Pickford's 0.3.
The former's passing accuracy of 60.08% is also substantially better than Pickford's 44.02%.
But that is partly down to a difference in style between the sides — Everton are more likely to go for the long ball to hit Dominic Calvert-Lewin, whereas Arsenal play it out from the back.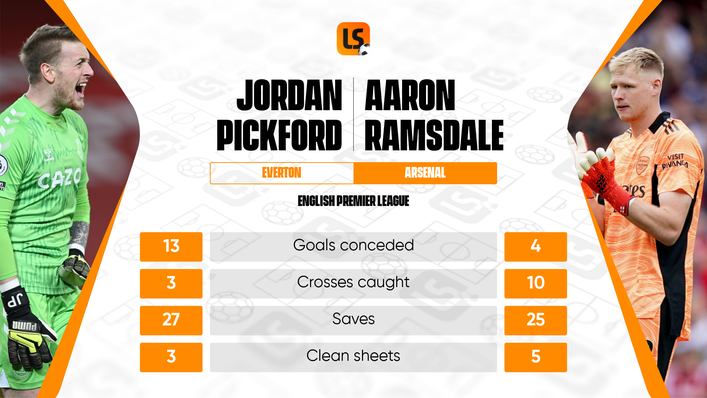 Loyalty
Despite Ramsdale's impressive displays, Pickford has been performing at a higher level for a lot longer.
Southgate is not afraid to make big decisions or drop his favourites — look at Kieran Trippier's omission from the current squad — yet it would need Ramsdale to maintain his form for longer.
That is something former England keeper David James believes is important.
James said: "Pickford still has as an advantage because of the fact he's done so well for England [in the past], which is the main thing.
"He's also had a long experience in the Premier League.
"Ramsdale has had two seasons in the Premier League. But as was quickly highlighted by many disgruntled Arsenal fans a few months ago, they were both in relegation seasons.
"He's proving he's better than a relegation goalkeeper at the moment. And the longer that goes on, the better argument he's got for the World Cup."
Ramsdale is in line to make his international debut before returning to Arsenal next week. But for now, Pickford remains England's No1.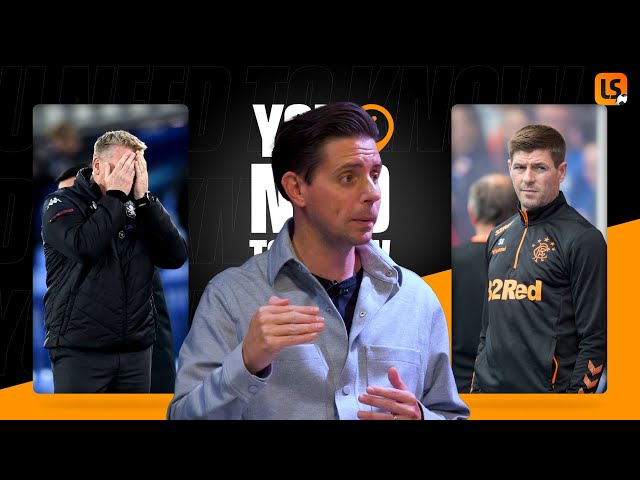 Tags