In Focus: Lukaku's arrival can allow Werner to shine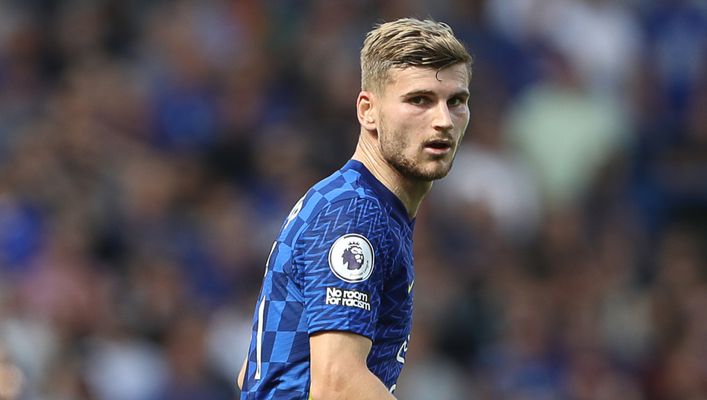 Chelsea's open training session at Stamford Bridge took an unexpected twist when a fan turned on Timo Werner.
As Thomas Tuchel's squad were put through their paces yesterday, Blues supporters in attendance were being asked questions on the PA system.
One responded by saying: "Let's have it right... get Werner out of the club." The footage quickly went viral and has led to widespread support for the German.
But with Romelu Lukaku rejoining the Blues for £97.5million, can the former RB Leipzig striker find his form in West London?
Bridge Blues
Werner's 12 goals and 15 assists in his first season in English football was not a bad haul — but it could have been much better.
The speedster was guilty of missing a whole host of simple chances following his £45m move from Leipzig.
Chelsea underperformed their expected goals (XG) by 10.66 over the course of 2020-21. It was the fourth worst underperformance in the league and Werner undoubtedly played a part.
He became something of a laughing stock among fans on social media over his struggles in front of goal.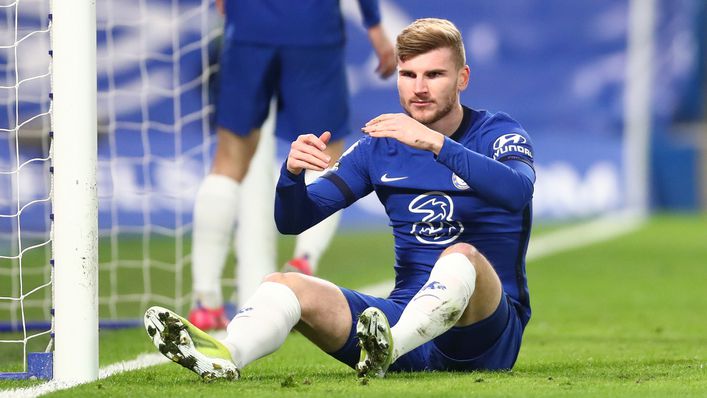 Speaking recently, Werner said: "The media is getting bigger and bigger nowadays. Of course, when you play good you are the hero everywhere, but when you play badly it is a totally different story.
"You have to step away from that and concentrate on your football.
"It's not always easy because you have social media on your phone, media always around you which can bring something up you can see, but you have to be straight, in your own bubble, to think only about the football."
Chelsea's new Luk
Chelsea's long pursuit and eventual capture of Lukaku, 28, led many to speculate that Werner may be sold.
But with Olivier Giroud and Tammy Abraham already departing this summer, that clearly is not going to be the case.
Tuchel wants to play 3-4-3 at the Bridge and he sees Lukaku as the perfect targetman. He also knows how dangerous Werner can be off the left.
The Blues netted an average of 1.48 goals per game under the German last term, which is way below what he wanted.
Lukaku should help change that, not only with his goalscoring talents but by helping Werner hit his stride.
'And Sky Sports pundit Jamie Carragher is not ready to count out the 25-year-old just yet.
Carragher said: "I wouldn't write Timo Werner off because that pace he's got is really dangerous and I wouldn't want to play against it.
"I'm not saying he's going to play every week and he's going to rip up the league, but I still see him as a dangerous player who I wouldn't want to play against. I think he can still be a huge asset for Chelsea.
"He still gives Chelsea something they haven't got with his pace. It's Lukaku's job now to get 25 goals. Werner needs to get 10 to 15 and I think he can do that with less pressure."
Just like old times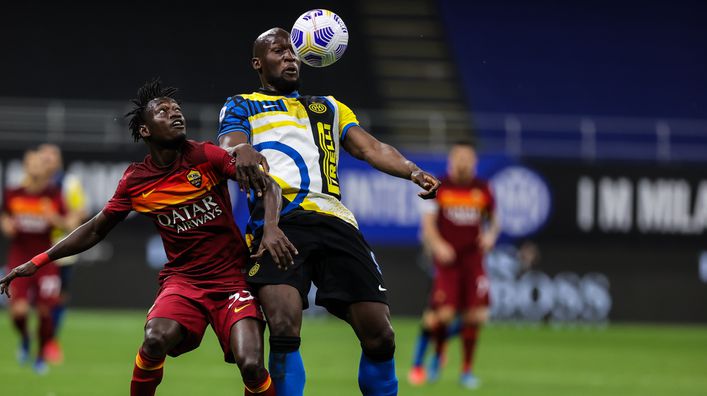 Werner was lethal in a Leipzig side regularly challenging at the top of the Bundesliga before he moved to England.
He netted 78 times in 127 league games and did so playing alongside a big striker.
Whether it was Yussuf Poulsen or Patrick Schick, Werner's best seasons came when he had somebody to play off.
Speaking ahead of Lukaku's arrival at the Bridge, Werner said: "I think it always helped me at Leipzig having a big striker alongside me.
"I'm not the biggest and when you play on your own up top you always have the attention of one or two brawny defenders.
"It's a good new weapon to have in our game, when you know that if you play a long ball he'll hold it up, then the fast players around him can set off."
Werner will be battling with the likes of Christian Pulisic, Mason Mount, Kai Havertz, Hakim Ziyeh and Callum Hudson-Odoi for a spot in Tuchel's line-up.
But having come up against him while managing Borussia Dortmund, the boss will be only too aware of what Werner can produce.
Confidence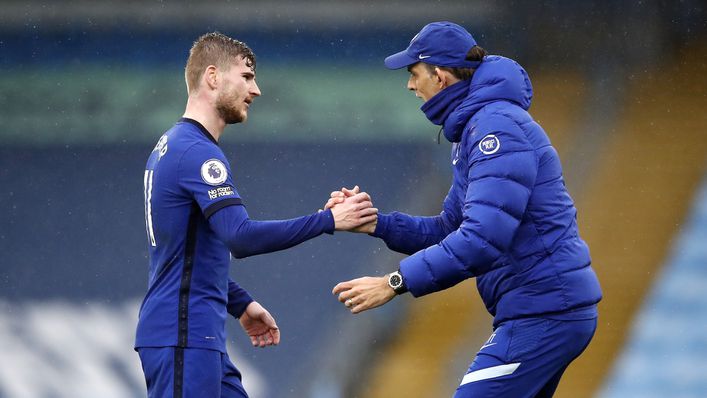 Not every big signing hits the ground running when they move to a new club.
In fact, there is a long list of strikers who have failed to live up to expectations at Chelsea, including Andriy Shevchenko, Fernando Torres and Alvaro Morata.
Even Didier Drogba had a difficult first season before going on to net 164 games in 381 games for the Blues.
Werner may not do that. But with the focus on Lukaku and a team full of superstars around him, there is no reason he cannot find the sort of scoring form he had at Leipzig.
And with the Chelsea fanbase rallying behind their man following yesterday's unsavoury episode, there will be 40,000 fans roaring him on to do just that every time he runs out in a blue shirt.
Tags