In Focus: Reims Still going strong in Ligue 1 resurgence
Mitchell Fretton
LiveScore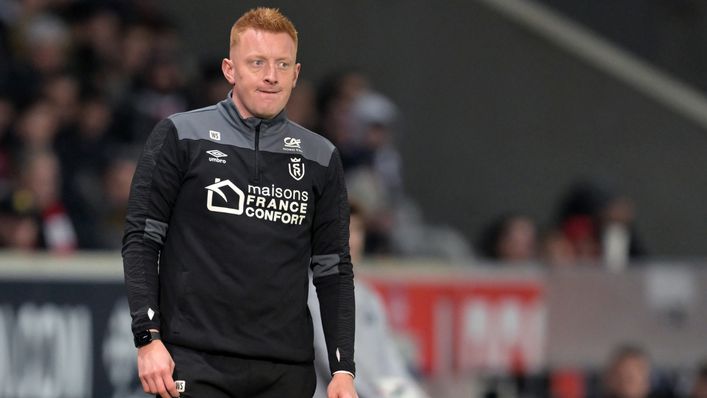 Will Still is the name on everyone's lips as the talented English-Belgian manager continues to thrive at Reims despite not being fully qualified.
The 30-year-old head coach is costing the Ligue 1 club over £20,000 in costs for every game he is in charge until he gains his Uefa Pro Licence.
Reims sit 10th in the first division after having a torrid start to the 2022-23 campaign but have seen a huge upturn in form since Still took over as their permanent manager.
Ahead of the clash with Nice on Saturday, we take a deep dive into the meteoric rise of the expert tactician.
Started from the bottom
Still took over from Oscar Garcia at Reims after the Spaniard could only muster one win in the opening 10 Ligue 1 games.
Originally named as the caretaker boss, the former assistant manager has flourished as a head coach and his side remain unbeaten in the league since the beginning of his tenure.
Still took an unusual route into management — deciding to give up youth football and take a coaching course as a 17-year-old after playing Football Manager.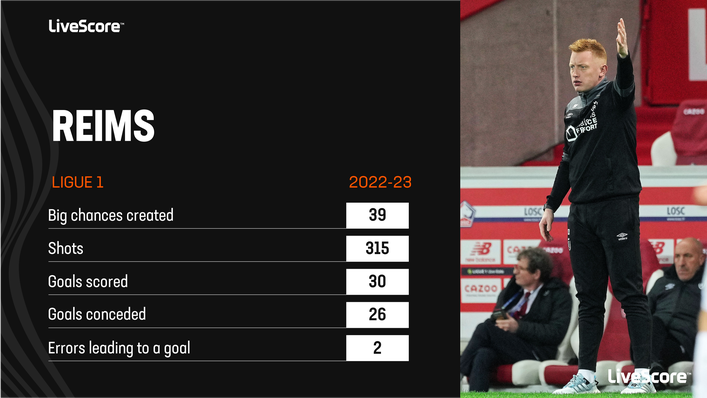 After picking up various roles as a coach or assistant manager in Belgium, Still moved to Reims in 2021 in a secondary coaching role, only to leave four months later.
Part of the reason behind his departure was that due to the fact that he was still travelling between France and Belgium to complete his coaching qualifications and it was taking a toll on him.
Nevertheless, Still would once again rejoin Reims in the summer of 2022 as Garcia's assistant — and the rest is history.
Drawing inspiration
The managerial sensation has picked up five wins and seven draws in the league this season and is drawing some comparisons to some of the best head coaches in European football.
Still revealed that the likes of Eddie Howe and Vincent Kompany have given him inspiration during his stint in charge at the top level and this is evident in how Reims play their football.
The former Standard Liege assistant opts to set his side up in a 4-2-3-1 formation, similar to that of Kompany's Burnley.
Unpredictability is the running theme in how Reims operate — much of their play is varied and they can either look long from the goalkeeper or choose to play out from the back.
Their progressive play is filtered through the wingers, with the full-backs also pressing high to provide support and create an attacking overload for the opposition.
It is not very often that Still's men will win the possession battle, but they have proven to be deadly on the counter-attack.
A 3-1 win over Rennes in December provides the perfect example of how Reims operate — they had just 33% possession at home to the sixth-placed side.
A stroke of luck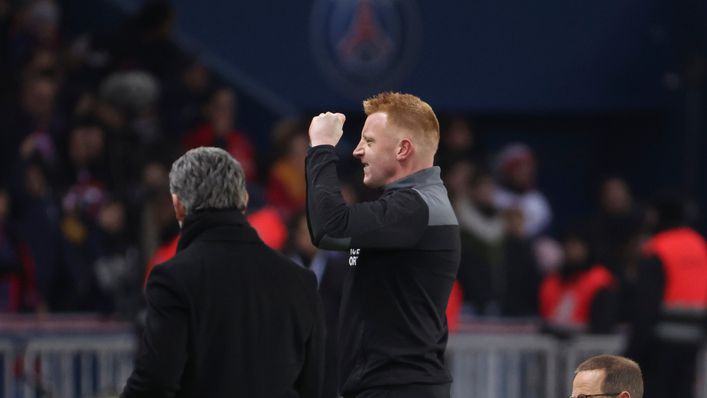 It was a 1-1 draw with PSG that really saw Still picked up by the media and it also turned the spotlight on Arsenal loanee Folarin Balogun.
The 21-year-old has scored 15 goals in 22 league appearances for the French side this season and he has clearly formed a positive relationship with the Belgium-born workhorse.
France's youngest head coach is said to have mastered speaking the native language alongside Dutch and English, making his job a lot easier as he manages a group of top athletes.
Still did inherit a talented squad and one of the most in-form strikers in French football but he has used the weapons at his disposal superbly.
His approach when appointed was to play without fear and the Red and Whites can breathe a sigh of relief as the threat of relegation has been banished.
The form of the surrounding teams has not improved and Reims have managed to build a 15-point gap between themselves and Strasbourg in 17th.
Still dreaming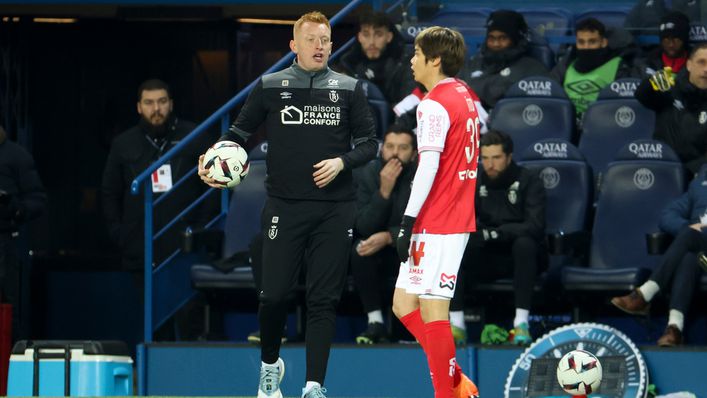 Still does not currently hold a full-fledged Uefa Pro Licence but that has not stopped him from dreaming of the future.
Speaking on his future aspirations, he said: "Every time I go back to England to see family, it feels like home, so even if it was the Championship or League One, it would be amazing.
"If I screw on the brain I had when I was a kid, I'd love to be a coach in the Premier League, as it's the place to be.
"If it happens, it happens and I'll be delighted. But if it doesn't, I'm sure there'll be other opportunities for me."
A move to the Premier League before he turns 32 would make Still the youngest permanent manager in England's top-flight history.
Everyone is allowed to dream, but Will still has a lot of work to do if he is to make it as a top coach in Europe.
Tags