In Focus: Giroud ready to burn Liverpool again on return to England
Cian Cheesbrough
LiveScore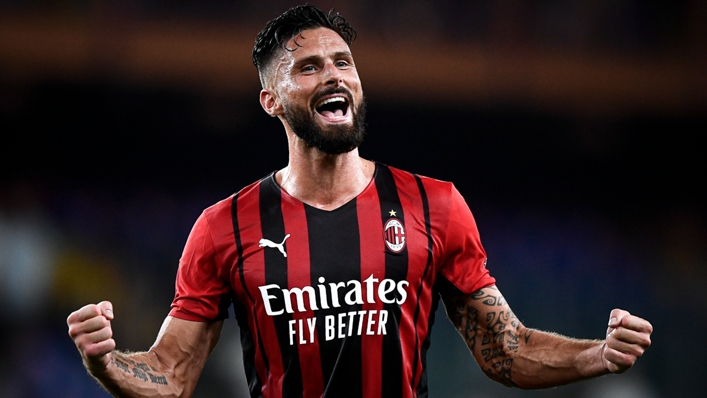 AC Milan will make their first trip to Anfield in the Champions League this evening — but they are armed with a familiar face to English football in their ranks.
Olivier Giroud, 34, ended a nine-year spell in the Premier League when he joined the Rossoneri from Chelsea this summer.
The Frenchman has made an impressive start at his new club with two goals in two games.
And ahead of Milan's clash with Liverpool this evening, we turn the spotlight on the veteran striker.
Proven goalscorer
The World Cup winner has proven throughout his career to be remarkably functional in front of goal, while not always getting the plaudits he deserves.
During nine seasons in England at Arsenal and the Blues, Giroud never finished with fewer than 10 strikes in all competitions — his highest being the 24 he scored for the Gunners during the 2015-16 season.
Despite often being forced to settle for an impact substitute role while at Chelsea, Giroud still finished with 13, 10, and 11 goals during his three full seasons there.
That amounts to 144 goals in 372 appearances for the two English clubs.
Add that to the fact that he is second only Thierry Henry in the French national team's all-time top scorers list with 46, and any arguments to suggest Giroud is not a proven goalscorer should be put to bed.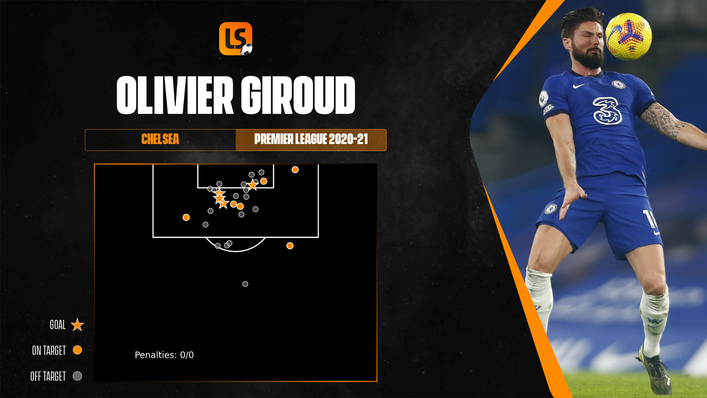 Arsene Wenger — who brought him to Arsenal from Montpellier in 2012 — has lauded Giroud's ability to make an impact for his team even if he is not an automatic starter.
The former Gunners boss said last season: "He [Giroud] can always be a resource inside a club even when he doesn't start the game and has an immaculate mentality.
"He is a real team player what is not always the case for strikers and overall, I think he is an exceptional personality. And that's why every time you think he's disappeared, he bounces back."
Fit as a fiddle
Giroud will see a season in Serie A as one of the first-choice strikers for Milan as the perfect opportunity to build on that record.
Despite approaching his 35th birthday, his fitness has never been called into question by his previous managers.
In fact, Chelsea manager Thomas Tuchel was glowing in his praise of Giroud after a match-winning performance against Atletico Madrid in February.
The German said: "If you see him [Giroud] on a daily basis, you cannot be surprised.
"He is totally fit, his body is in shape and his physicality is on top level. He trains like a 20-year-old, like a 24-year-old.
"He is a guy who has a good mixture of serious and joy in training. He is always positive and it is a big factor for the group."
The early signs support that Giroud is no mood to wind down his career as he notched twice in a 4-1 victory over Cagliari on his home debut for Milan.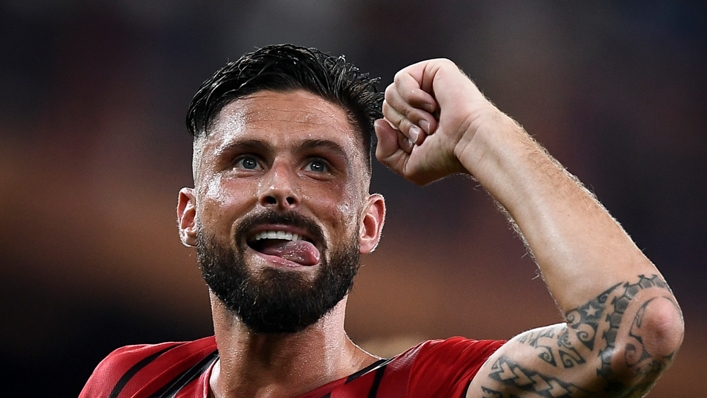 Champions League demon
Giroud's record in Europe's premier club competition is yet another to be impressed by.
The striker's 18 strikes and six assists see him average a goal involvement every 95 minutes in the Champions League.
What is more, Giroud reached his best total in the competition only last season, with his six goals in eight games showing he still has plenty to offer at this level.
Following another match-winning display in the Champions League against Rennes in the previous command, former Chelsea player Joe Cole said: "Giroud is special, what a great servant he is.
"He is one of the most underrated players we have seen in the past five years in Premier League."
Scourge of Liverpool
With fellow striker Zlatan Ibrahimovic ruled out for the clash at Anfield, Giroud will likely be the man called upon by Stefano Pioli to do the damage on Wednesday night.
He could hardly be relying on a man more accustomed to the task as the frontman gets set to face the Merseysiders for the 17th time.
Giroud has eight goals in 16 games against Liverpool — winning six and drawing five of those encounters.
He is also the fourth-highest scorer against the Reds in the Premier League with seven, behind only Henry (eight), Jamie Vardy (eight) and Andy Cole (11).
The Group B clash will be the first time he has faced Liverpool in the Champions League, though his last strike against them did come in European competition — the 2019 UEFA Super Cup.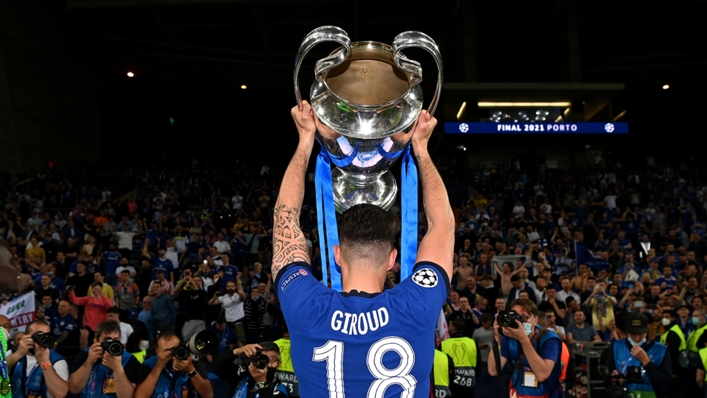 Not done yet
When Giroud moved for £1million this summer, the assumption was that he was beginning to wind down his time in football.
After a storied career which has seen him pick up the World Cup, Champions League, FA Cup and Europa League, he could be forgiven for resting on his laurels.
But the experienced goalscorer will be doing no such thing after moving to Italy, with the aim firmly on getting his hands on more silverware.
On signing for AC Milan, Giroud said: "My ambition is to win some trophies.
"That's why I am playing football. I am a competitor and I want to win again and again."
Marking his return to England with his ninth career goal against Liverpool would be the perfect way to prove he is not finished yet.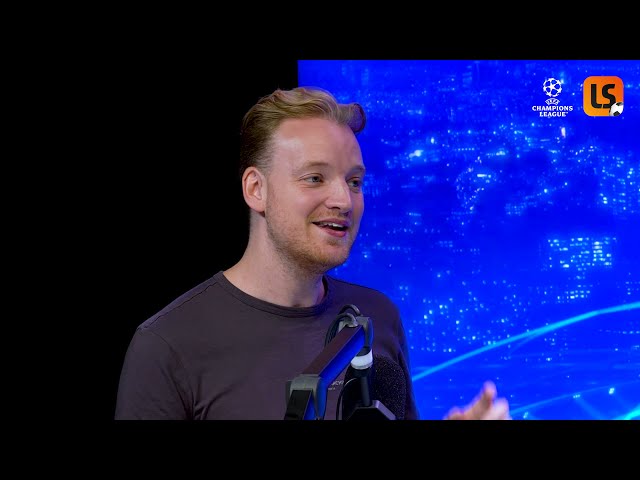 Tags