In Focus: Going Dutch has allowed Madueke to cash in
Cian Cheesbrough
LiveScore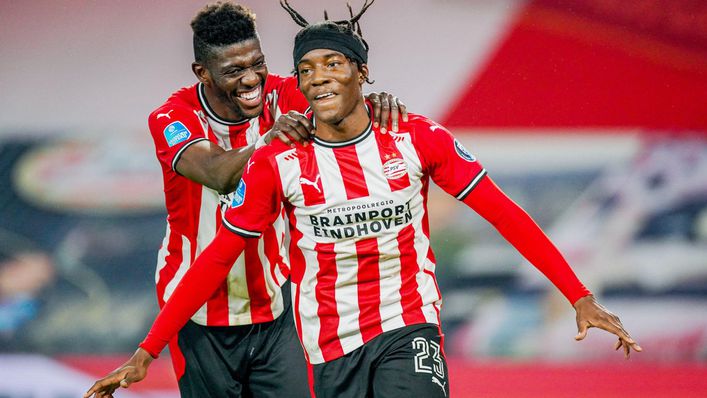 Noni Madueke turned down some of England's top clubs when he made the shock decision to join PSV Eindhoven as a 16-year-old — and it is a decision that is now paying dividends.
After years of impressing in the Tottenham academy, the Barnet winger bravely left for the Eredivisie in search of a faster route into senior football.
Now 19, the winger has made over 50 first-team appearances for the Dutch outfit and is another example of young English talent enjoying success on the continent.
Ahead of PSV's Europa League game at Monaco, we turn the spotlight on Madueke.
Taking the plunge
The Premier League is the most-watched division in the world, so when the bright lights of Chelsea and Manchester United come calling it is surely impossible to turn down.
But not for Madueke, who put first-team opportunities at the forefront of his mind when deciding on his next move.
After learning that he would have to bide his time to get anywhere near a chance at senior level in England, Madueke decided to up sticks and take the plunge.
He told the BBC: "I came here [PSV] one time and as soon as I came I wanted to sign straight away. I knew going from Tottenham to United is pretty much the same thing.
"The reason I wanted to go was to progress quicker into the first team. PSV is a top European club. It made so much sense at the time and it makes sense now."
It quickly became clear he had made the right choice.
After starring in the Under-19s and Jong PSV — the side's reserve team — he was handed his first-team debut at the age of 17.
Since then he has not looked back, taking to senior football like a duck to water, as he scored nine goals and provided eight assists in his first full season.
On his seamless transition, Madueke added: "I've always played a year or two up.
"Playing against bigger, stronger, physically better opponents is nothing new to me. I think that's why I took to first-team football pretty easily."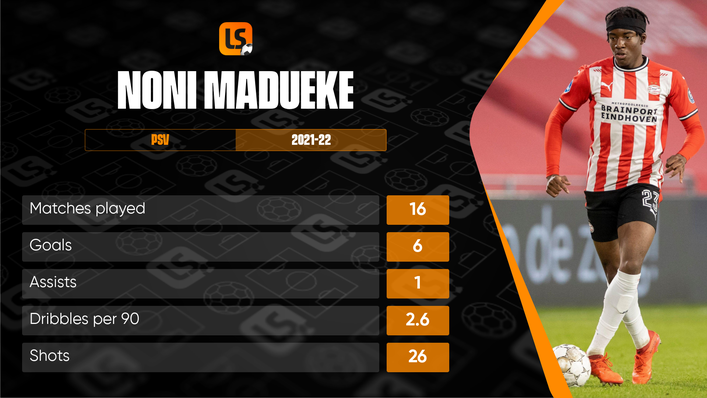 Emulating the greats
This season, it has been a similarly impressive story.
Madueke has netted six goals in all competitions already and chipped in with an assist.
His playing style of cutting in from the right onto his favorable left foot has drawn comparisons with PSV and Dutch football great Arjen Robben, who became iconic for that particular method of attack.
On Madueke's fearless approach, former PSV manager Fred Rutten said: "What is beautiful and special with this player is how he can accelerate during dribbling.
"If you're looking for something that Madueke has in common with Arjen Robben at that age, it's definitely that.
"There are many players that accelerate very quickly in the first metres. But only a few can shift gears when on the ball. That's a gift."
Madueke's 2.6 dribbles per game rank him fourth overall in the Eredivisie, just behind team-mate Cody Gakpo (2.8), with the pair helping PSV to second in the table — two points behind leaders Ajax.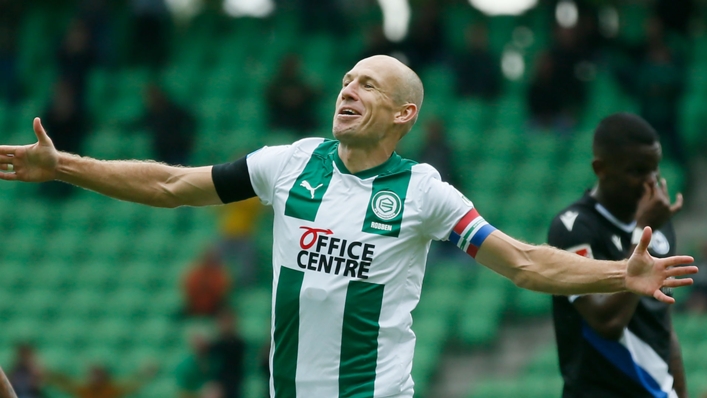 Brits abroad
He is, of course, not the only case of a young English talent thriving abroad.
Jadon Sancho took a similar move to Borussia Dortmund after finding first-team chances hard to come by at Manchester City, while Jude Bellingham turned down United to make a move to the same destination in 2020.
It has paid off with both now England regulars, while Sancho has made the move back to England for a sizeable £76.5million.
And Madueke seems to be on the right track to follow in their footsteps, getting international acclaim by making his England Under-21s debut in March.
There is no doubt Madueke has accelerated his progress through his continental switch, and again finds himself a target for many of the big hitters.
A return to Spurs has been rumoured, Chelsea are expected to go renew their interest while the likes of Paris Saint-Germain and Real Madrid are among some of Europe's top teams thought to be admirers.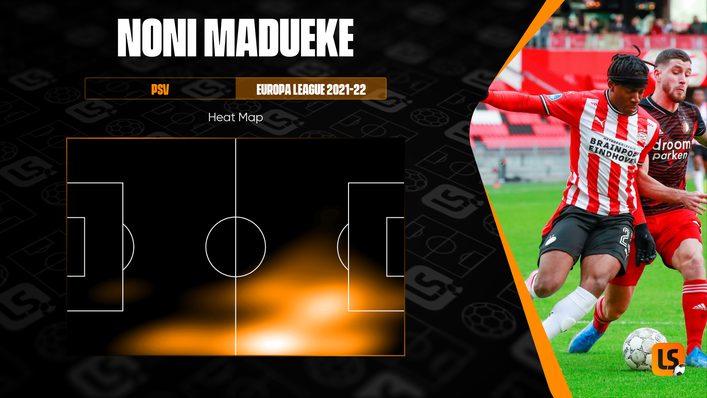 PSV is the focus
But for now, the PSV No10 is firmly focused on the task at hand — ending Ajax's era of dominance in the Eredivisie as well as challenging on the European stage.
He added: "I focus well on my own objectives. I set really high goals for myself. I write notes about what I want to do.
"I just want to win the league and cup and do as well as we can in the Europa League. From an individual standpoint, I just want to improve my level a lot and score lots of goals. That's really it."
While many stars his age will still be waiting for their first senior appearance, Madueke could well end the season with major silverware.
He is a prime example of not always taking the conventional route to making it at senior level.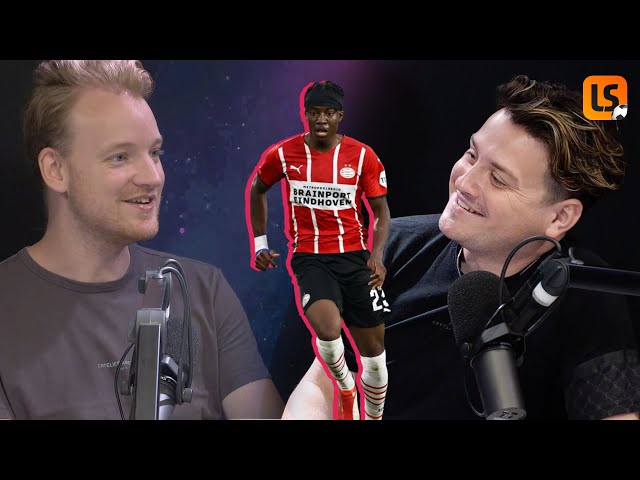 Tags