In Focus: Mason needs to Mount a case for bumper pay rise
Mason Mount and Chelsea have made no progress in their talks to extend the midfielder's contract.
The England international's current deal runs out in 2024, but so far the West Londoners have not been able to tempt him to sign a new one.
This has lead to speculation that the academy product could be sold in the summer, with Liverpool among the teams reported to be interested in him.
Ahead of Chelsea's trip across the capital to West Ham on Saturday, we examine whether Mount and his boyhood club have a future together.
Contract stalemate
Mount signed his current contract in 2019, after impressing during his loan spell at Derby.
A reported £80,000-a-week salary represented a lucrative deal for a young player who had yet to make a Premier League appearance, but having subsequently established himself as a regular for both Chelsea and England, his wage is now below market value.
The 24-year-old is one of the lowest earners in the Chelsea squad and is believed to be requesting a wage of around £240k-a-week.
Co-owner Todd Boehly is said to be handling the contract negotiations personally, but has so far come nowhere near offering the sort of weekly sum that Mount desires.
In line with many of their new signings, Chelsea have offered a seven-year contract, which gives long-term security to the player, while keeping the club's short-term costs relatively low.
Boehly bonus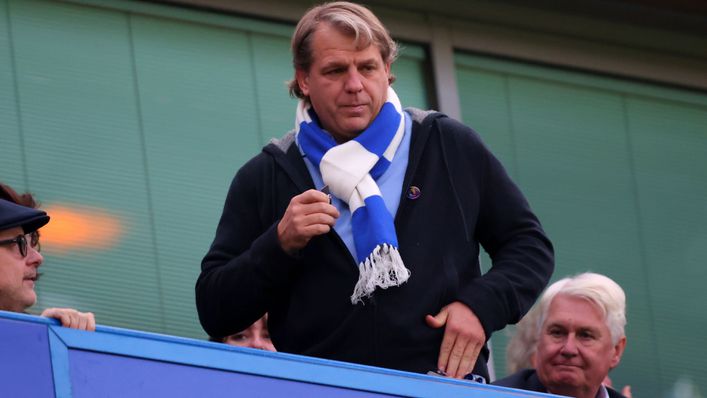 Eyebrows were raised at the length of contracts given to Chelsea's January signings.
Marquee arrivals Mykhailo Mudryk and Enzo Fernandez were both tied down until 2031, while Benoit Badiashile, Noni Madueke and Andrey Santos could all stay on the books until 2030.
When purchasing a player, the club are able to spread the cost of the transfer over the length of the contract, which is an accountancy process known as amortisation.
This has allowed Chelsea to spend a huge amount of money to enhance their squad, while staying on the right side of UEFA's Financial Fair Play regulations and the Premier League's financial sustainability rules.
Now they seem to be adopting the same strategy with the contracts of existing players, in an effort to reduce costs and avoid the situation that they saw last summer, when Antonio Rudiger and Andreas Christensen left on free transfers.
Whether it will be as easy to persuade established players to sign such a long contract is another matter.
Manager favourite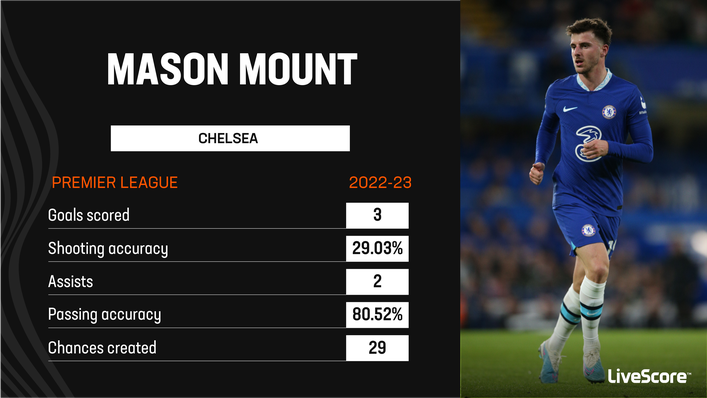 Mount's request for a big pay rise does not come at the best time. The team is in poor form and Mount has only scored three league goals this season, compared to 11 in 2021-22.
From the owners' point of view, you can see why they are not caving to the playmaker's demands and may consider selling their No19 in the summer for a large fee.
Yet it is hard to imagine Graham Potter wanting him to leave. Like Frank Lampard and Thomas Tuchel before him, the current manager has made the versatile player a mainstay of his team.
There is speculation over Potter's own future, but the fact that three Chelsea managers and the England boss Gareth Southgate have all been loyal to Mount, suggests that any future head coaches at Stamford Bridge may feel the same way.
Potter praise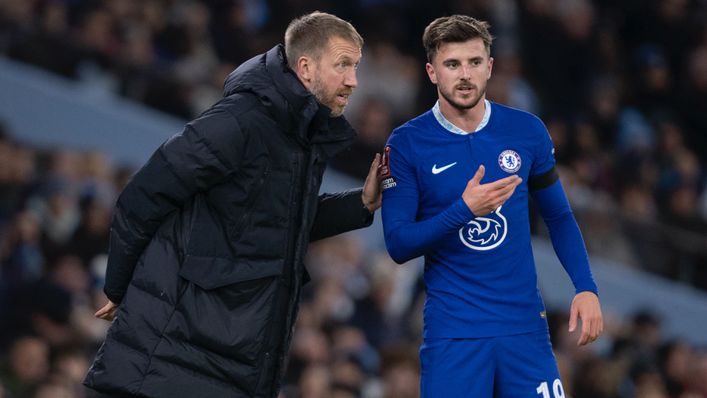 Mount is an underrated talent. Fans of England have often asked what he brings to the national team, but those that work with him always seem convinced.
Potter spoke about Mount's qualities after arriving at Stamford Bridge: "Whenever you played against Chelsea, you were always concerned about Mason.
"If you give him a second or too much space, he can hurt you with his quality, and his executions are fantastic.
"But once you start to work with him, you see how much he loves his team-mates, how much he is prepared to do the nasty, ugly side of the game that sometimes players of his level don't do in terms of working hard for the team."
Mount's pressing, ability to find space and tactical versatility are the sort of qualities that managers love, but which can be easily overlooked by fans and indeed, club owners.
If he were to be put up for sale by Chelsea, you can be sure that their biggest Premier League rivals would be fighting it out to sign him.
That in itself is an argument for Mount being kept at the club.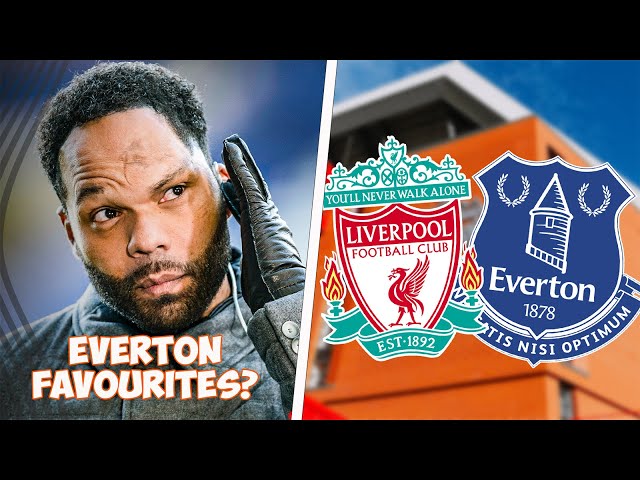 Tags