In Focus: Highly-rated Doku ready to make impact at City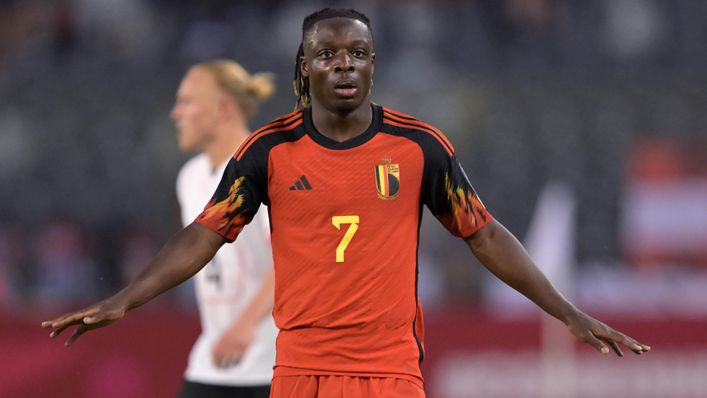 New Manchester City signing Jeremy Doku has arrived with glowing references from some of the biggest names in football.
Pep Guardiola's Treble winners signed the Belgian from Rennes on Thursday for a reported £55.4million fee.
The winger should fill the void left by Riyad Mahrez who departed the Premier League champions last month.
Ahead of Manchester City's trip to Sheffield United on Sunday, we examine the qualities that have seen Doku collect a star-studded fan club.
Legendary admirers
You know a player is blessed with pace when Kylian Mbappe thinks they are fast.
The French World Cup winner spoke about the Belgium international back in 2021.
Mbappe said: "Recently, I was speaking with my father about a player who impressed me because of his speed qualities, that is Doku at Rennes.
"In five years as a professional, I have never seen someone from a standing start demonstrate so much power."
Thierry Henry is another fan. The Arsenal legend worked with Doku during his time as the Belgium assistant manager and was quizzed about the forward's dribbling abilities.
He said: "When you're one on one with him, there's only one thing left to do. Pray."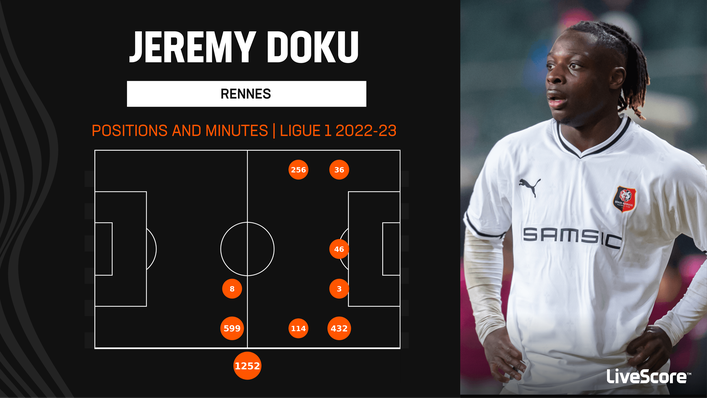 Lillo verdict
With Guardiola currently undergoing back surgery, Juanma Lillo took the pre-match news conference ahead of Sunday's match at Bramall Lane.
City's assistant coach was asked about Doku's chances of starting against the Blades.
He said: "Every time a new player arrives, we think they are going to bring something and help the team.
"It's not about him and placing responsibility on him."
While Lillo was cautious about when Doku might see some action, he was more open about what the new signing will bring to Guardiola's squad.
The Spaniard added: "That is the good thing this team has, the idea is to bring players who are better, not modify them.
"The team will grow and he will improve us. The team is at a good level.
"He's a great player, you've seen him. He has specific qualities and he can help."
Exciting alternative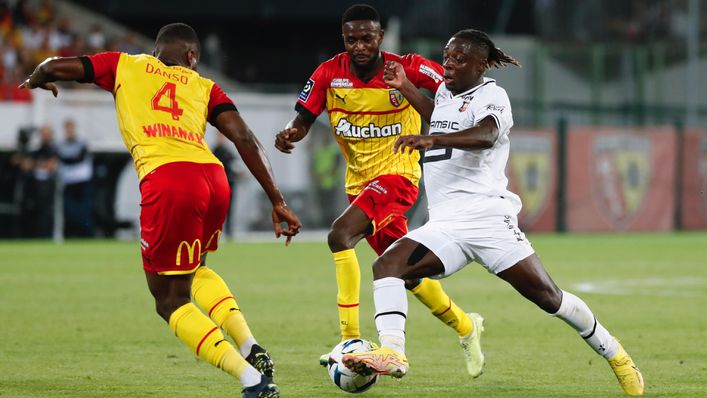 Fresh recruits at City often take some time to settle in as they adapt to Guardiola's demands and Doku is unlikely to be different.
It will be interesting to see how the 21-year-old will be used. In recent seasons, Pep's wide players have come inside, retaining possession and allowing others to join the attack.
The wingers tend to refrain from dribbling past their opposing full-backs, yet in Doku they have signed the man with the most completed dribbles of any player in Europe's big five leagues since the start of last season.
With teams often sitting so deep against the Citizens, there is generally little space for wide attackers to run into, so the Anderlecht academy graduate will surely have to adapt.
Yet in the rare games when City face more ambitious opponents, Doku provides an exciting alternative option to the likes of Jack Grealish and Bernardo Silva.
One thing is for sure. If Doku is as good as his famous fans think he is, then he and Guardiola will find a way to make a great team even better.
Tags